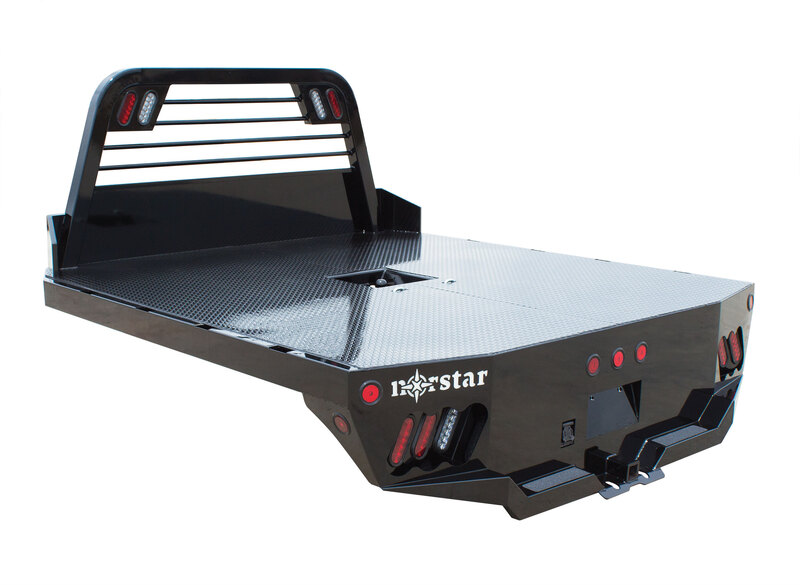 SF
Norstar Smooth Rail FlatBed
(4.7)
If you are looking for a no frills heavy hauling truck bed for your farm or business, our SF model might be right up your alley.
Showing 1-3 of 3 reviews
Been wanting a flatbed for a while. Love the way this one looks. Just wish it had rear stake pockets and the optional underbody boxes where contoured to the bed not just square. If they come out with underbody boxes that match the bed side I'll buy those as well. It's a great looking bed. One thing I would recommend would be a stronger paint job. This bed had alot of scratches clear to metal when I bought it , that where already rusting. I live on the coast so it will be something I'll have to keep a eye on.
Needed a flatbed and really though that you were the best bang for our buck but turns out it's a really good body definitely will be getting more
I needed a simple bed for general chores around the ranch. Daily feeding of 40-60 bales of hay. Hauling livestock from one property to another. Norstar hit that mark on the nose! I compared many of the most popular brands and models. The SF model quickly rose to the top. Not only is it well built, but the attention to detail is impeccable. My wife was impressed enough with the bed that I bought an ST model for hers.
This bed features full steel construction with integrated one piece tubular headache rack, providing you with a lifetime of service. It has smooth steel sides and recessed stake pockets for a clean fit and finish, as well as a diamond plate deck to help with your toughest of chores, as well as standard LED lighting. Tapered corners and recessed gooseneck ball, along with seven way plug and four way adapter, are also standard to get you towing right out of the gate. The standard 2.5" receiver allows you to add a hitch for bumper pull cargo and a 2 5/16" gooseneck ball is standard in case you are hauling a heavyweight. Our receivers are lab tested and certified for 18,500 lbs bumper capacity and 30,000 lbs gooseneck capacity. Also standard is a 11 gauge full skirted rear bumper with a grip tape step. Add optional bale spikes for moving hay bales around the ranch or a gooseneck trough and 3/16" tread plate deck to tackle your toughest towing jobs.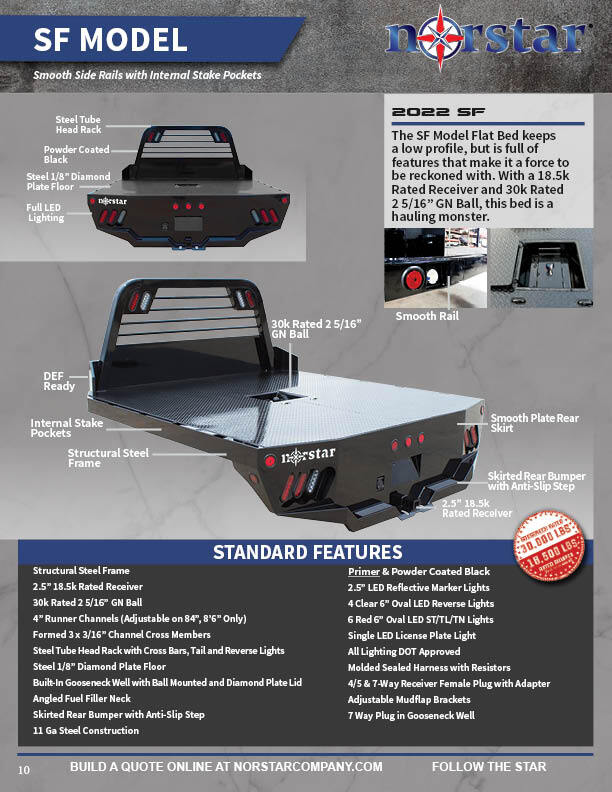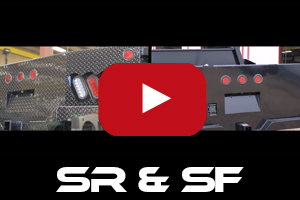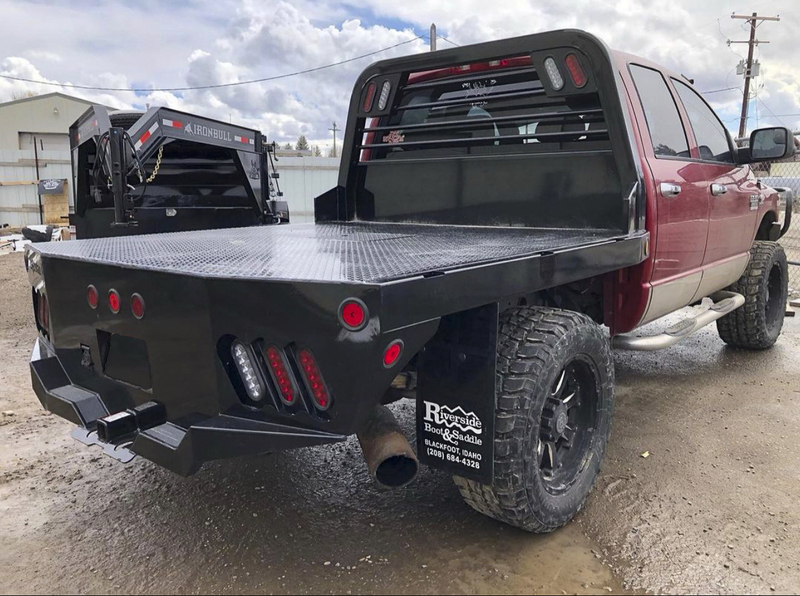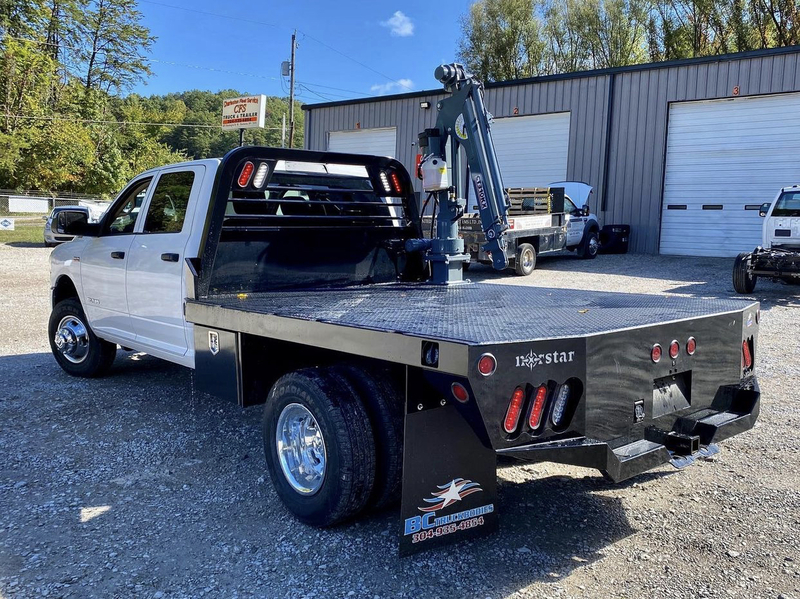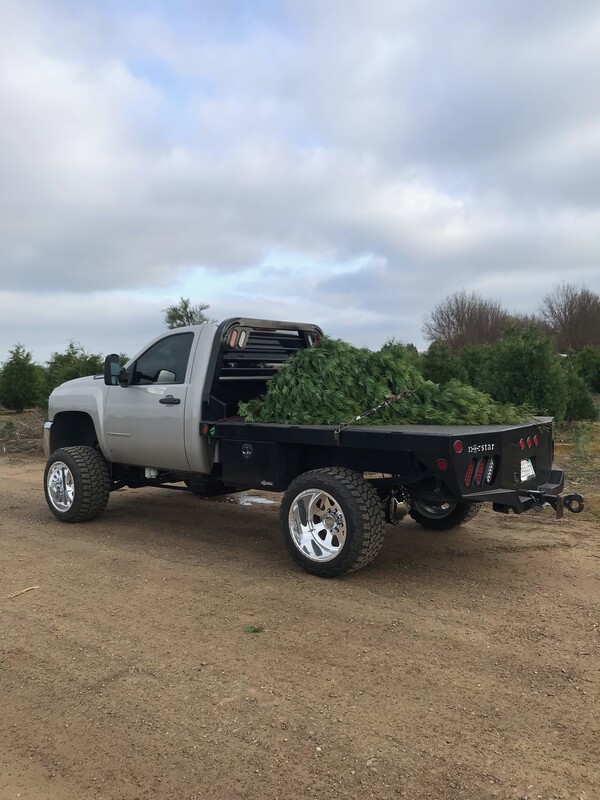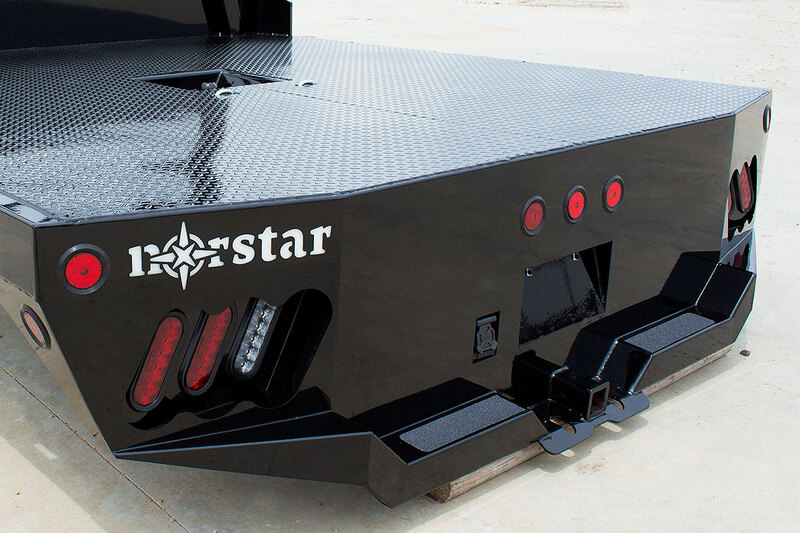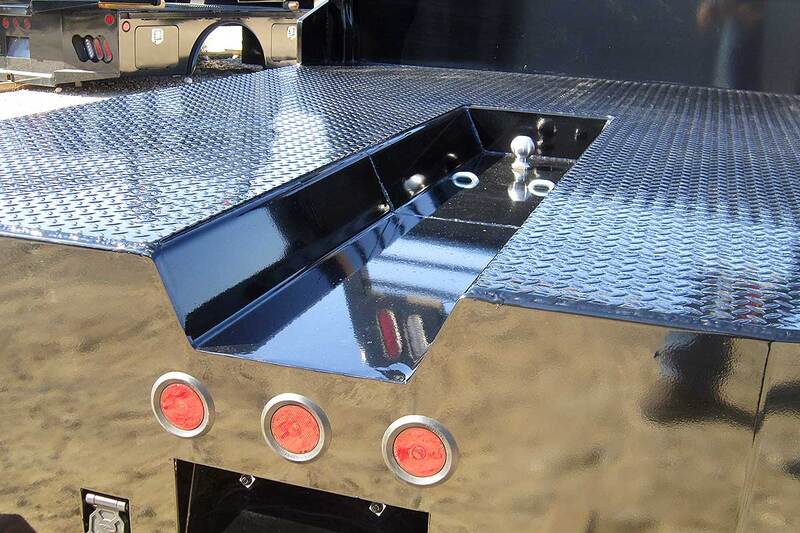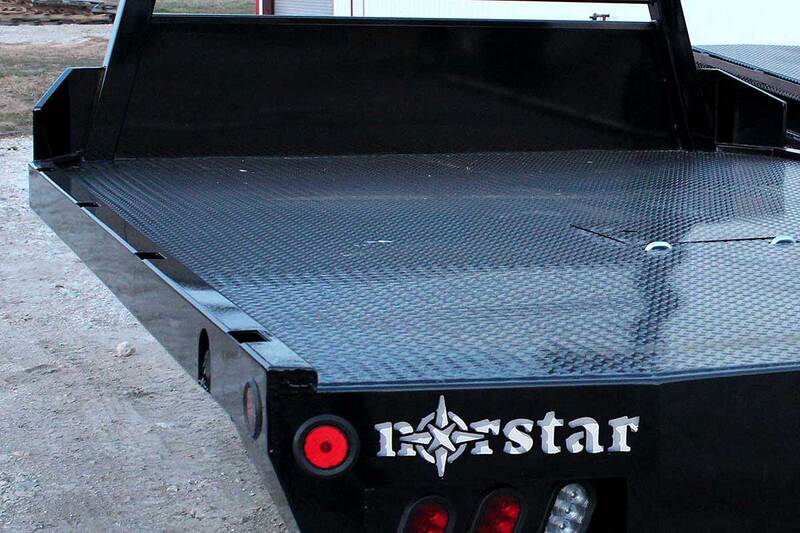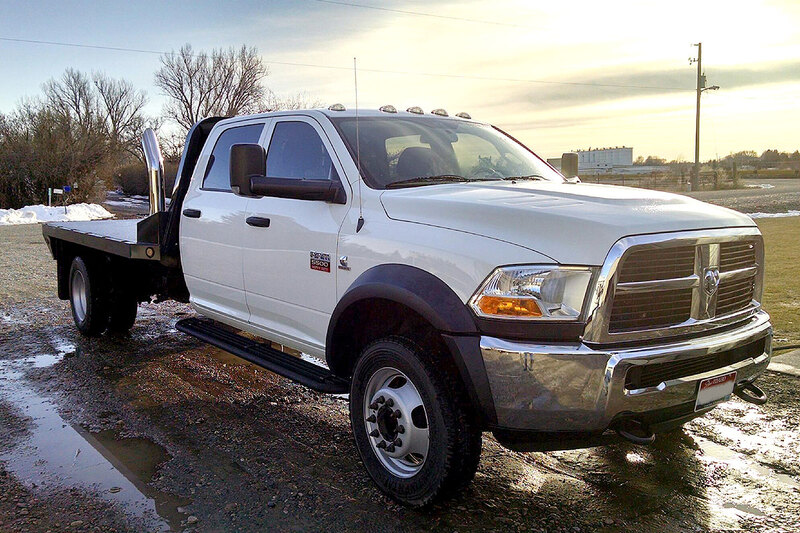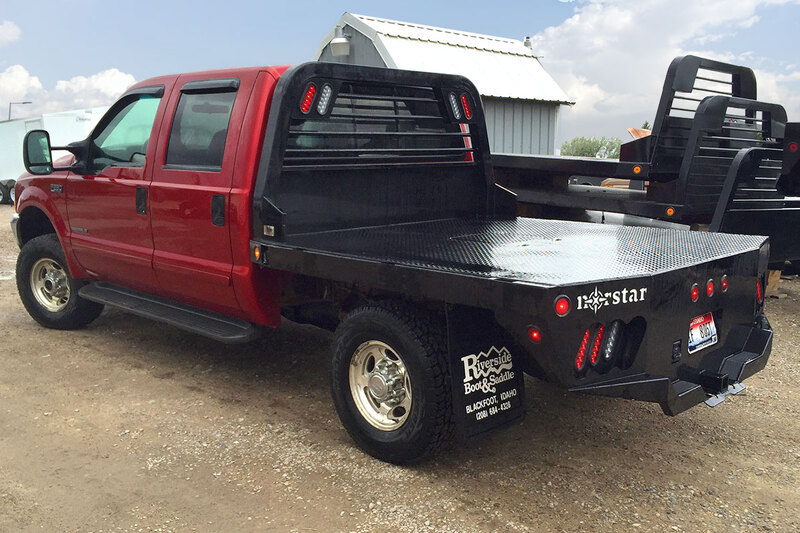 Structural steel frame
2" 18.5k Rated Bumper Receiver
30k Rated 2 5/16" Gooseneck Ball
4" Runner Channels (Adjustable on 84", 8'6" Only)
Formed 3 x 3/16" Channel Cross Members
Steel Tube Head Rack with Cross Bars, Tail and Reverse Lights
Steel 1/8" Diamond Plate Floor
Built-In Gooseneck Well with Ball Mounted and Diamond Plate Lid
Angled Fuel Filler Neck
Skirted Rear Bumper with Anti-Slip Step
11 Ga Steel Construction
Receiver Hitch Ready
7 Way Plug in Gooseneck Box
Powder Coated Black
2.5" LED Reflective Marker Lights
4 Clear 6" Oval LED Reverse Lights
6 Red 6" Oval LED ST/TL/TN Lights
Single LED License Plate Light
All Lighting DOT Approved
Molded Sealed Harness with Resistors
4/5 & 7-Way Receiver Female Plug with Adapter
12 Ga Sides
11 Ga Bumper
Adjustable Mud Flap Brackets
*Weight is approximate base model. Optional features will change
Attention: Due to supply chain issues some standard features are subject to change without notice. If a feature is of particular importance for you, please verify with your dealer prior to purchase.

6" Channel Runners
Additional Cross Member
Additional Stake Pockets
Rear Stake Pockets w/ Rub Rail
Extend Head Rack From Standard Height
Spare Tire Mount on Head Rack
Fold Down Rails
Flush Mount 5k Tie Down
Chrome Accent Light Package
Dual LED Head Rack Work Lights
Single LED Head Rack Work Lights
Gooseneck Trough
Diamond Plate .188" Floor
No Gooseneck Well
Dove Tail
B & W Turnover Ball 2-5/16"
Bale Spike Option (Includes 3000PSI pump, (2)24" Tool Box, 4' Spikes, Cylinders, and Spike Compartment)
Let's Roll
You won't find a better warranty for a better trailer anywhere else. We've got you covered. With the best in class trailer, best in class warranty, and free roadside assistance, you'll be ready to go in no time... let's roll.
Learn More