Demystifying Tilt Trailers: Functionality, Benefits, and Applications
November 20, 2023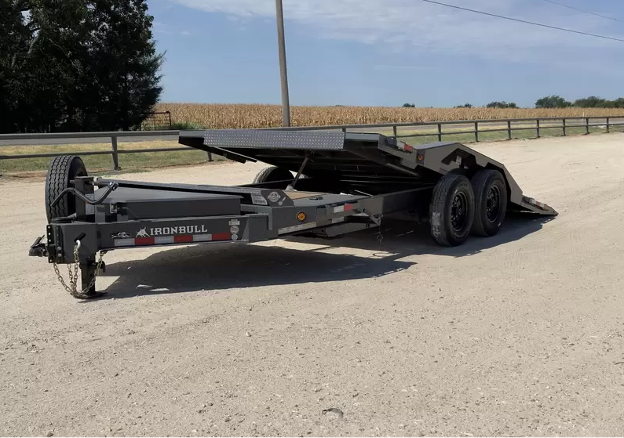 Tilt trailers, seemingly simple in their design, hide a world of intriguing engineering and surprisingly versatile applications. Whether you are an industry professional seeking insights, an equipment enthusiast wanting to explore, or perhaps simply a curious reader, join us as we delve into the intricate workings and applications of these mechanical marvels.
What are tilt trailers?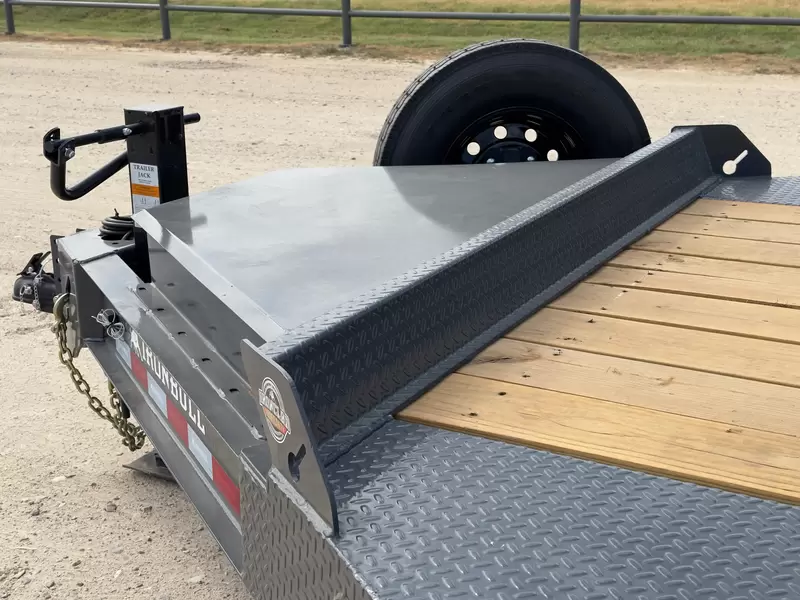 Tilt trailers are a revolutionary towing solution designed to simplify the transportation of heavy equipment, vehicles, and materials. These versatile trailers feature a unique tilting deck, allowing for easy and safe loading and unloading without the need for ramps.
How does a tilt trailer work?
Tilt trailers operate by utilizing a hydraulic system or gravity-assisted mechanism, causing the bed to tilt at an angle for smooth and efficient loading and unloading. The tilting action is triggered either manually or automatically for a hands-free experience, making it significantly easier to transport goods across various terrains.
Benefits of using tilt trailers
Let's uncover the benefits of using tilt trailers!
Easy Loading and Unloading
The principal advantage of a tilt trailer is the ease of loading and unloading. Its tilting deck eliminates the need for ramps, allowing users to drive or roll their cargo onto the trailer without difficulty.
Versatility
Tilt trailers are incredibly versatile, accommodating a wide variety of cargo types, including heavy equipment, vehicles, and bulk materials. The adjustable deck enables users to transport goods of varying sizes and weights, making tilt trailers a dependable solution for diverse industries.
Enhanced Safety
Ramps can present certain safety risks during operation, including slipping or tipping over. The use of tilt trailers reduces these risks, providing workers with a safer and more controlled environment.
Time Saving
The tilt mechanism speeds up the loading and unloading process, allowing workers to complete tasks more quickly and efficiently. The tilt trailer's simplified design streamlines on-site logistics and saves valuable time.
Lower Maintenance
Tilt trailers require minimal maintenance due to their self-contained hydraulic systems or gravity-assisted design, keeping costs low and prolonging their service life.
Improved Load Balance
The ability to adjust the positioning of cargo on a tilt trailer ensures better balance and weight distribution, reducing the strain on both the towing vehicle and the trailer itself.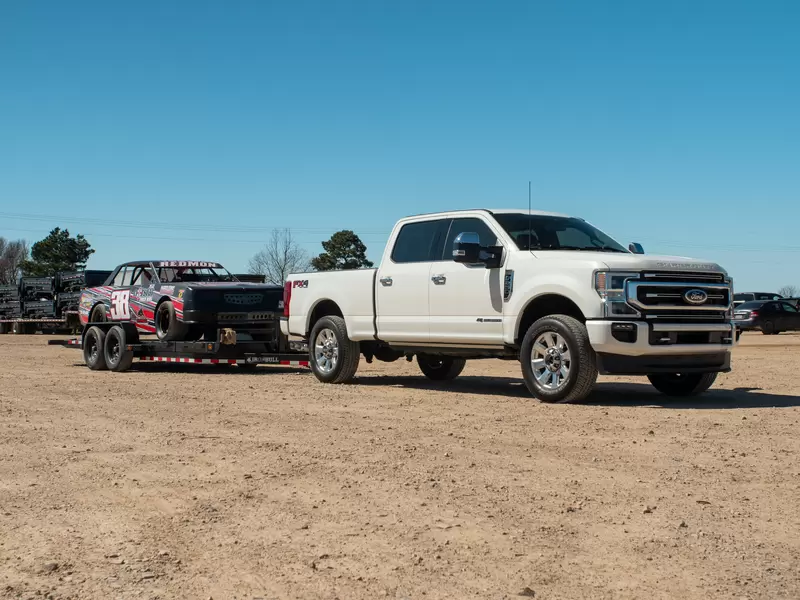 Applications and Uses of Tilt Trailers
Now, let's jump into the diverse range of applications and uses of tilt trailers in various industries, illustrating their pivotal role in modern transport and logistics.
Construction Industry
Tilt trailers provide a practical and efficient solution for transporting heavy construction equipment such as excavators, pavers, and bulldozers.
Auto Transport
Auto transport companies rely on tilt trailers to load and unload vehicles in a safe and controlled manner, minimizing the risk of damage during transit.
Landscaping and Agriculture
Farmers and landscapers use tilt trailers to transport everything from tractors and lawnmowers to bulk materials such as gravel and soil.
Industrial Manufacturing
Manufacturers benefit from the tilt trailer's adjustable deck, enabling them to transport large and heavy machinery with ease.
Recreational Purposes
Recreational enthusiasts often rely on tilt trailers to transport boats, ATVs, snowmobiles, and other recreational equipment.
Waste Management
Waste management companies utilize tilt trailers to transport large waste containers and dumpsters as part of their collection and disposal services.
Special Events
Tilt trailers are an invaluable asset for special events, making setup and breakdown quick and easy by transporting stages, platforms, and other equipment required for event production.
Choosing the Right Tilt Trailer for Your Needs
Selecting the ideal tilt trailer can seem daunting, but understanding the unique features of each model can empower you to make an informed decision. Here's a snapshot of some standout options from Norstar Trailers:
Your Next Tilt Trailer Awaits at Norstar Trailers
Norstar Trailers leverages high-quality manufacturing practices and innovative design features to deliver reliable tilt trailer solutions for individual and commercial needs. With a presence spread across various locations, they're ready to deliver tailored services to meet your specific requirements.
Selecting the right tilt trailer significantly impacts the efficiency and safety of your operations. With Norstar Trailers, you can trust that you're investing in top-tier quality and durable design. Start your journey with
Norstar Trailers
today, and let us drive your operations towards success.
Let's Roll
You won't find a better warranty for a better trailer anywhere else. We've got you covered. With the best in class trailer, best in class warranty, and free roadside assistance, you'll be ready to go in no time... let's roll.
Learn More