EWB14
14,000 lb Equipment Trailer with 8" I-Beam Frame
(4.9)
We have a new Bull on the market. It's our 8" I-Beam equipment hauler EWB model. This trailer differs from our ETB model primarily in sub-frame construction techniques and materials.
Showing 1-5 of 54 reviews
Purchasing this trailer was a breeze the quality and attention to detail is incompatible. I use it every day to haul my equipment and it pulls like there is noting back there.
Ezequiel Olvera - 04/15/2021
Super nice trailer highly reccommend it
Purchased the 22' I-beam equipment trailer for personal use. I am very pleased with the build quality, appearance, and functionality of the trailer. I spent a significant amount of time researching before making my purchase and I very pleased with my trailer from Iron Bull.
Charles Bassett - 03/28/2022
After looking at several 14K trailers I decided to go with the IronBull brand because they seem to be better made. Heavy duty, and look like they would hold up well over time. The extra large low profile tool box is a great feature with these trailers.
Susan Farley - 04/13/2021
We have a horse ranch in the Kansas City area. The trailer is great for hauling our equipment and UTV's. Rides great and functions really well.
In addition to the monobeam frame construction, this trailer also receives our new supersized full tongue front toolbox as standard equipment and can be equipped with our rampage ramps or 6' fold up ramps. You will still find several great Iron Bull standards on this trailer such as brake axles and radial tires, Sherwin-Williams Powdura Powder coat, and USA made LEDs are provided by TecNic lighting. Each EWB trailer also comes equipped with D-Ring tie downs, removable diamond plate fenders, and adjustable coupler. And, as always, these trailers are covered by our industry-best IronClad warranty providing three year structural, two year component and two year free roadside assistance.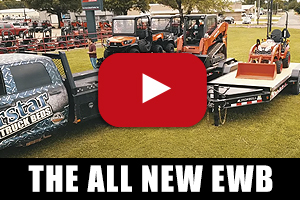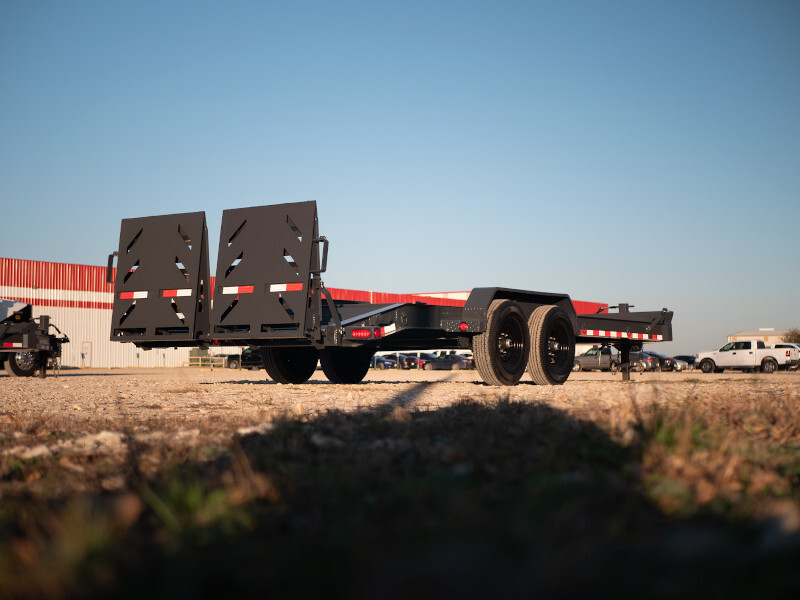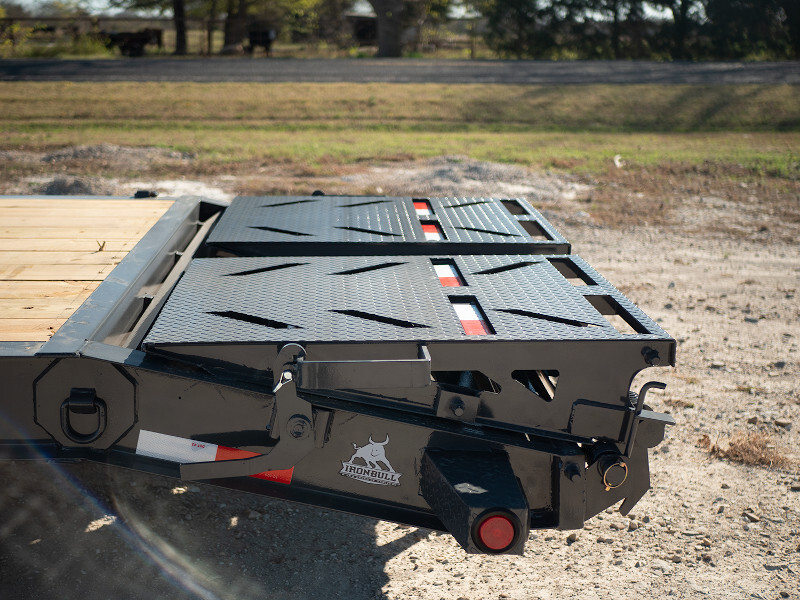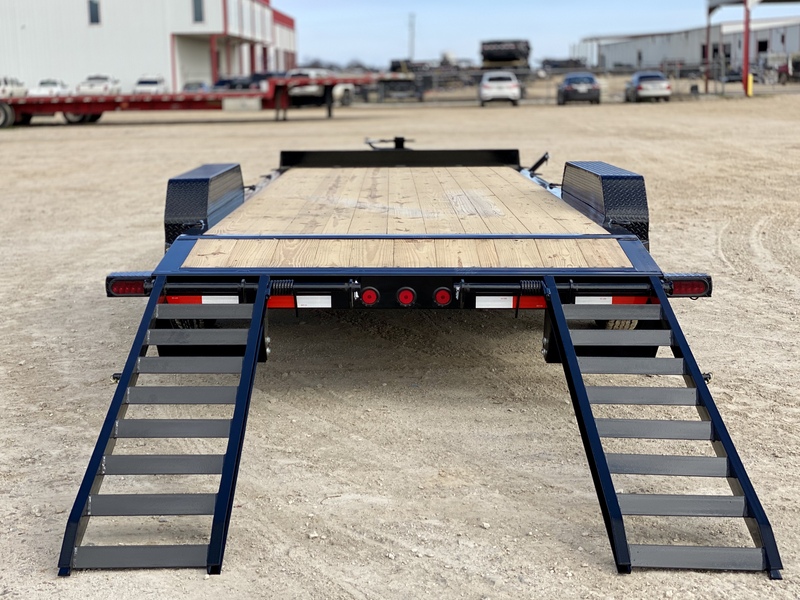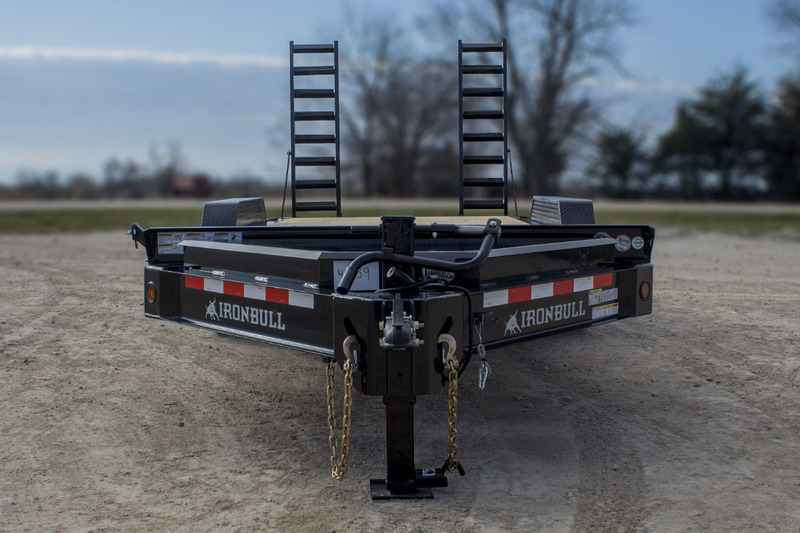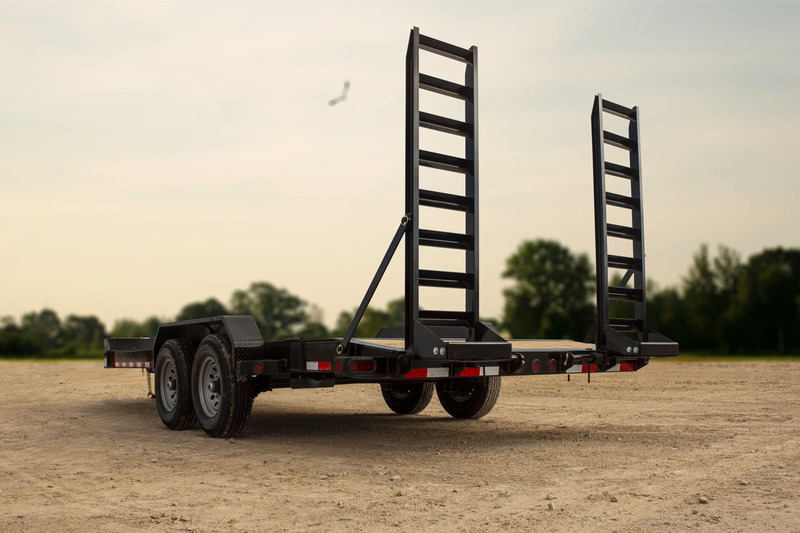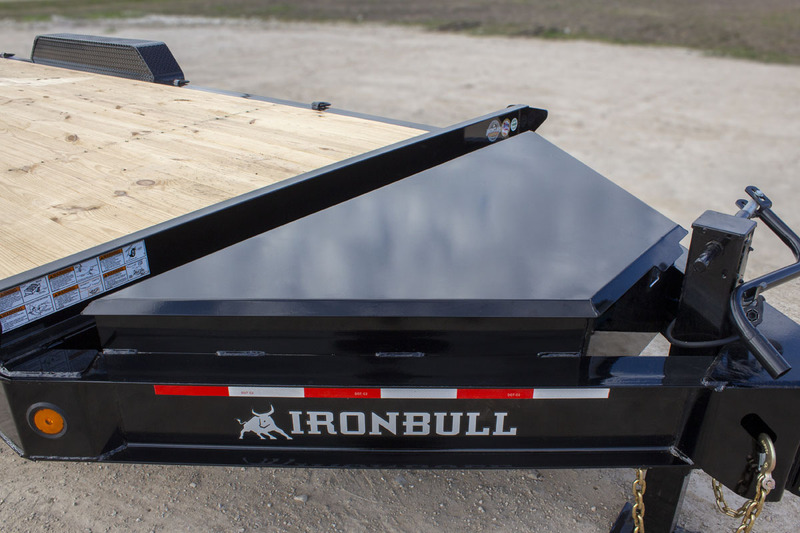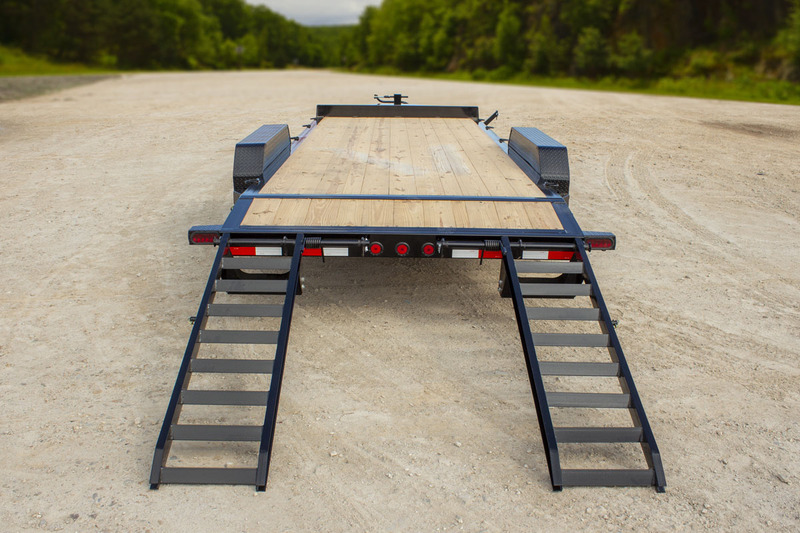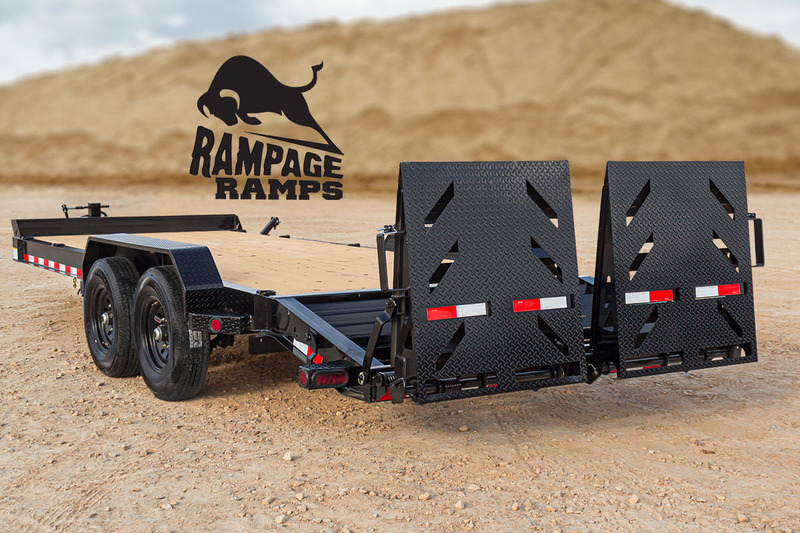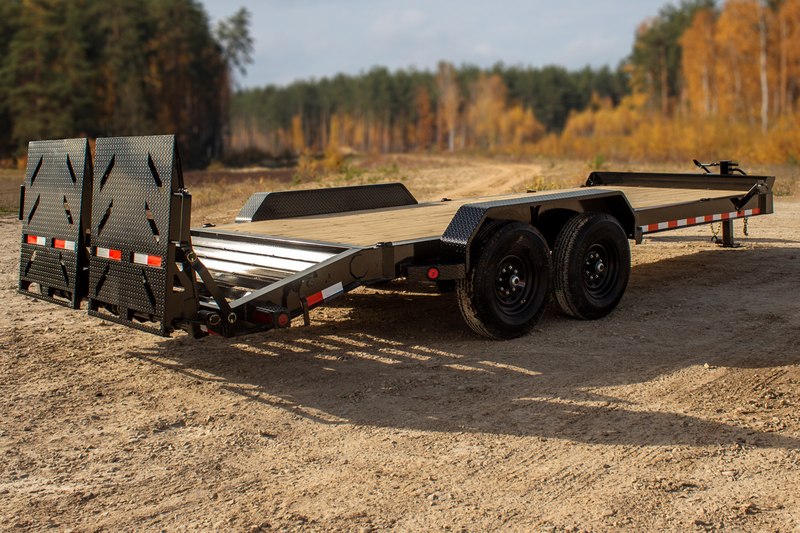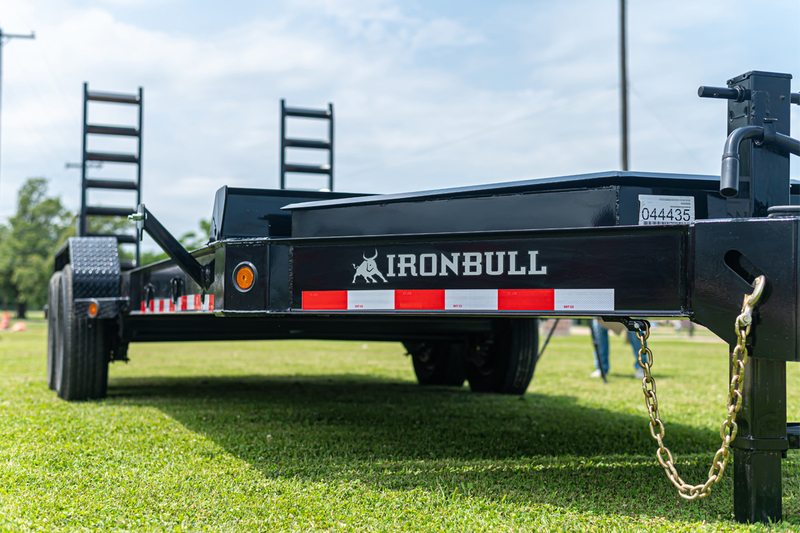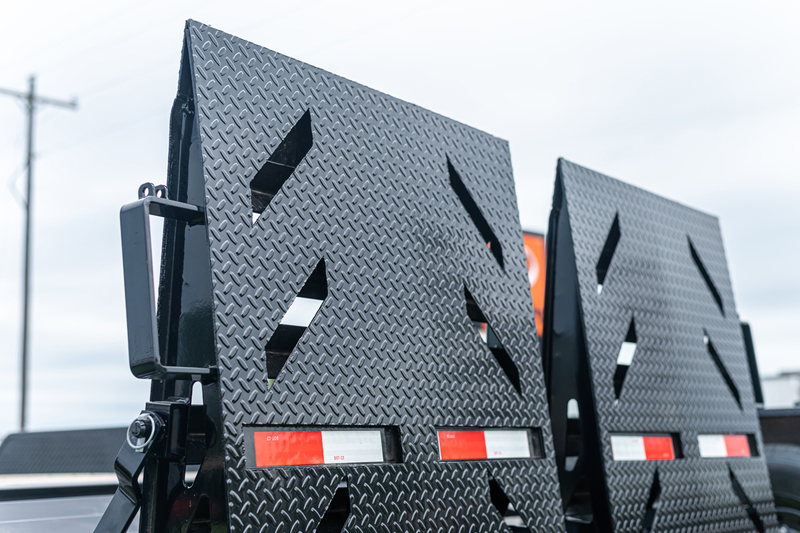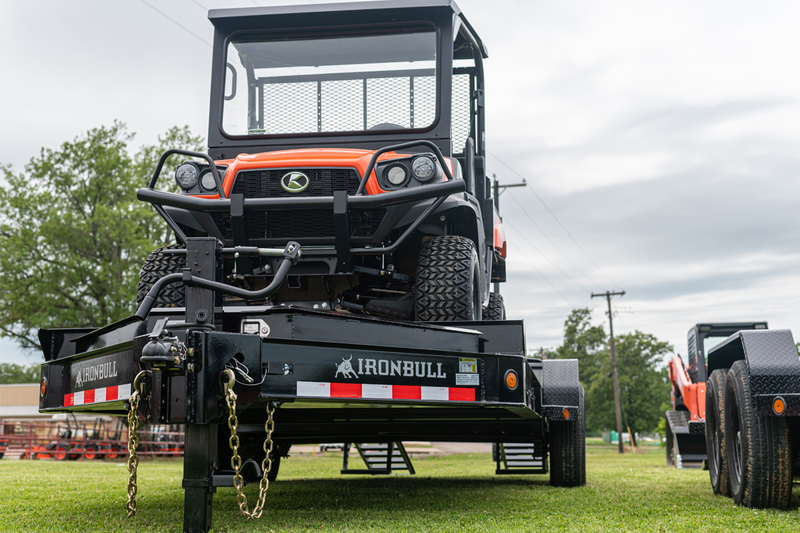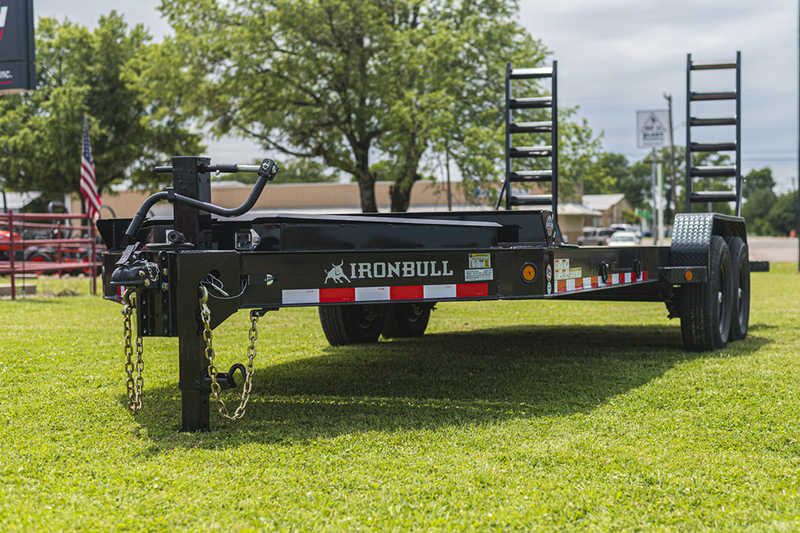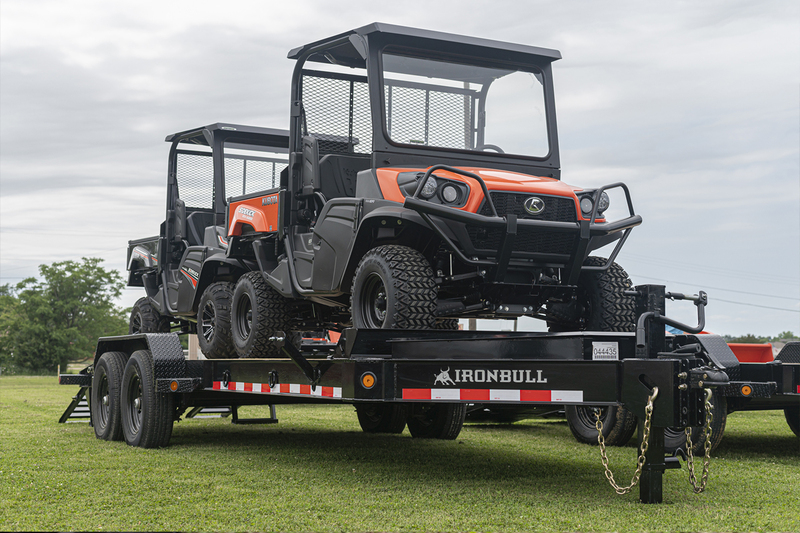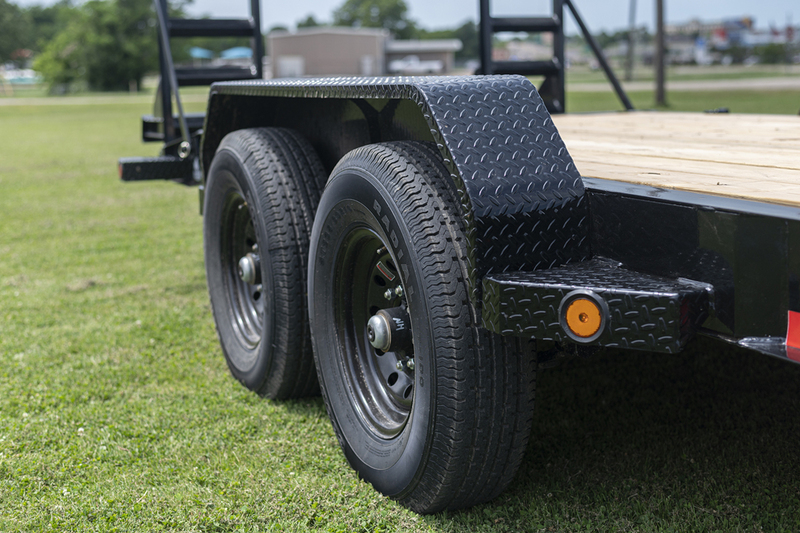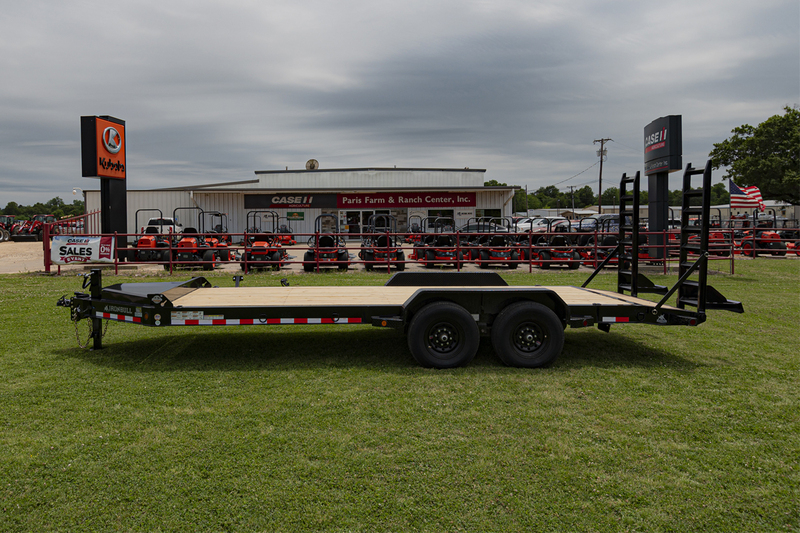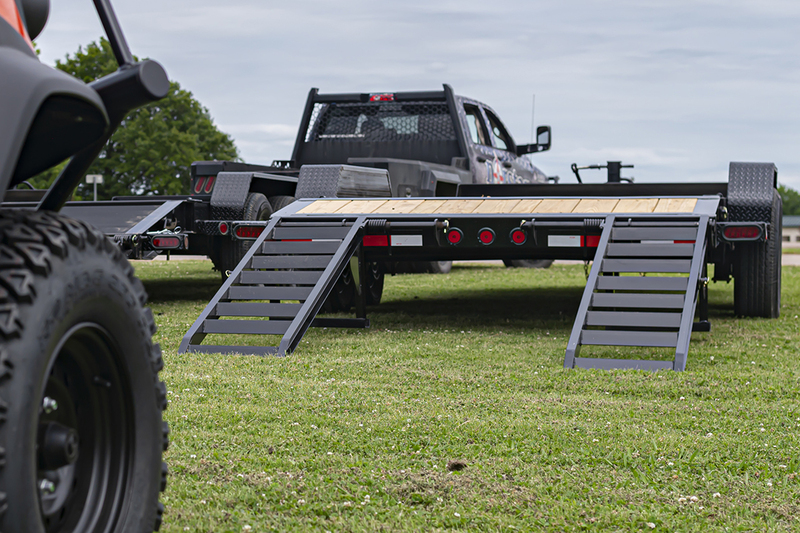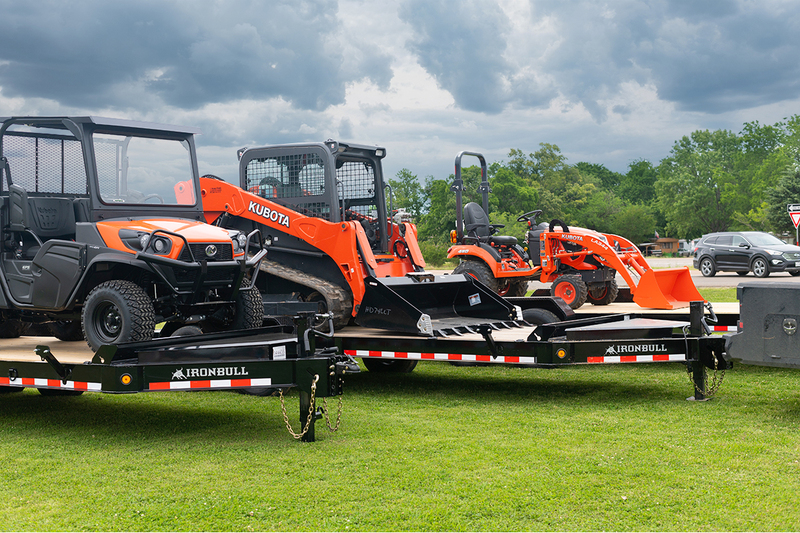 8" I-Beam Frame & Tongue (10 lbs/ft )
14,000 lb GVWR
Tandem 7k Brake Axles
Super Lube Hubs
235/80 R16 Radial Tires
Oversized Front Tool Box
10k Drop-Leg Bolt-On Jack
Slide in, Stand-Up Ramps or Rampage Ramps
2x6 Treated Lumber Flooring
16" Silver Mod Wheels
8 Weld-On D-Rings
Removable 14 Ga Diamond Plate Fenders
3" Structural Crossmembers on 16" Centers
Integrated Tie-Downs on Front Bump Rail
Weld-On 3/8" Safety Chains
5 Position 2 5/16" Ball Coupler
Powdura Powder Coat & One Cure Primer
Lifetime LED Stop, Signal, Marker, & License Plate Lights
6 Leaf Spring Suspension
DOT Reflective Tape
Electric Breakaway Kit with Charger
All Lighting DOT Approved
Molded Sealed Harness
*Weight is approximate base model. Optional features will change
Attention: Due to supply chain issues some standard features are subject to change without notice. If a feature is of particular importance for you, please verify with your dealer prior to purchase.

2' Dove with Slide-In Ramps
2' Dove with 6' Stand Up Ramps
3' Dove with Rampage Ramps
Let's Roll
You won't find a better warranty for a better trailer anywhere else. We've got you covered. With the best in class trailer, best in class warranty, and free roadside assistance, you'll be ready to go in no time... let's roll.
Learn More