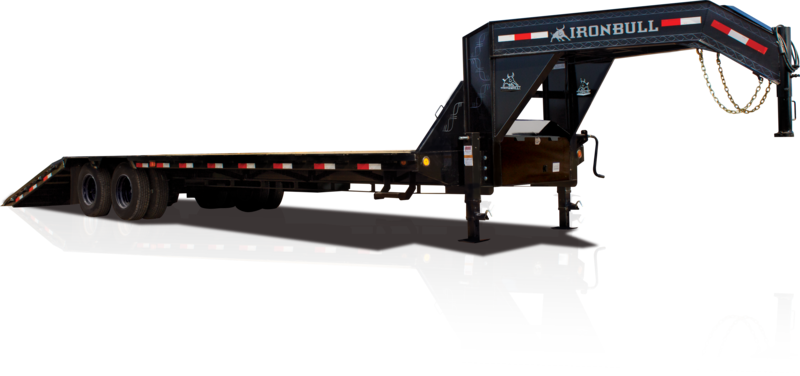 FHG22
Gooseneck Low-Pro Hydraulic Dove Tail Equipment Trailers
(4.8)
Iron Bull has a new hydraulic DoveTail for the market, featuring dual cylinders and beefy construction, combined to make up the heart of this beast. This trailer is available with 10k, 12k and 15k axles. Our improved patented design offers an upgrade to users that need a no nonsense design and the strength of a Bull. Our dual cylinder mechanism provides unmatched lifting power - and our revolutionary full tension lock up system provides a rock solid foundation while towing.
Showing 1-5 of 8 reviews
Alan Radcliffe - 12/20/2021
Starting a hotshot business and like this trailer for what am doing. Appears to be well built.
Gary Warrick - 10/14/2020
I've got some issues with the trailer and need them addressed. Please call me ASAP.
Jody Thompson - 07/07/2021
I put 300 miles on my Ironbull trailer the first day. The gooseneck trailer pulled great no issues.
Willie Brown - 05/14/2021
We are very pleased with the customer service that we were given over the phone and at the location in Harrison Arkansas. We had lots of questions and all of our questions were answered in its entirety. Thanks Guys We are very pleased.
An industry best max lifting capacity of 12k lbs properly loaded and max hauling capacity of 8k provides an unmatched performer. This design auto locks so there is no need to manually engage and disengage a separate device when lowering and raising the tail - perfect for wireless remote applications. When in action, the dual arms approach the ground as the tail lowers, and provide extra rear stability when loading heavy equipment. Iron Bull Goosenecks are some of the most rugged and longest lasting units in service today.
Decades of experience in our new manufacturing company have combined to create one of the most thought out trailers available. Each FHG comes with a standard pipe bridge to reduce torque under heavy loads. Heavy SCH40 construction outclasses thin walled pipe as seen on some of the competition. Low-Pro, pierced frame design lowers the deck 3" providing a lower center of gravity, more stable cornering, and a lower loading angle for equipment. 12" 19lb/ft I-Beam makes up the main frame of these monsters - compared to the 14lb found on the other guys. Heavy duty 10" I-beam crossmembers are located on the lower main frame to further support the pipe bridge. These important steel beams are omitted by some competitors. 3" Channel crossmembers located in the deck frame are on 16" centers, topped with 2" x 8" treated pine wood where you will find a standard locking toolbox at the front of each gooseneck trailer. Two 16" side steps adorn the front of each deck.
All wiring is in a sealed harness and runs inside the 2" x 6" upper deck frame. Sherwin-Williams Powdura powder coat gives each trailer a rugged finish with a showroom shine. USA made, lifetime recessed LEDs are provided by TecNic lighting. Each Iron Bull Trailer also comes equipped with stake pockets, pipe spools and rub rails as well as an adjustable coupler.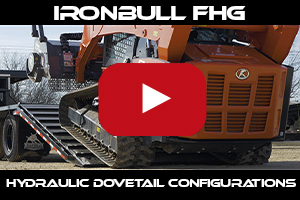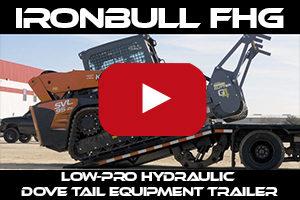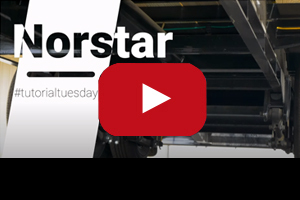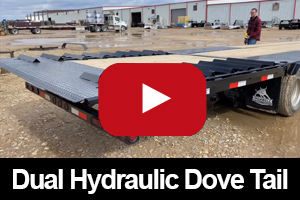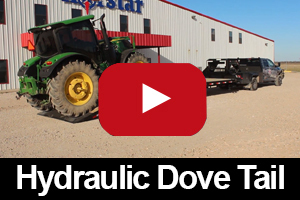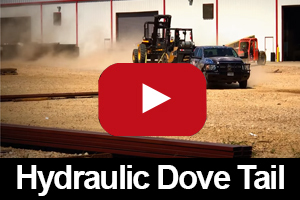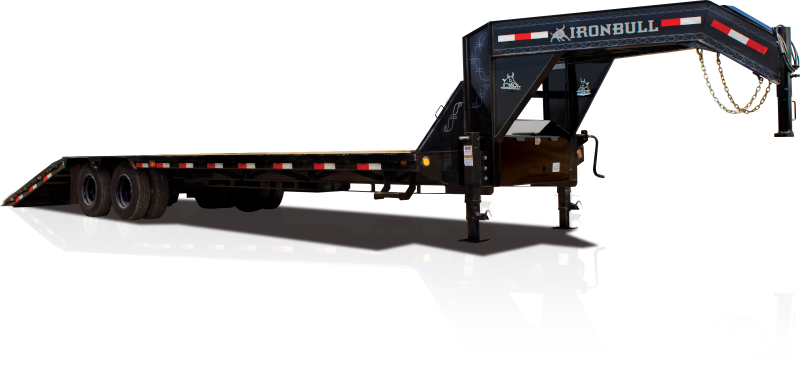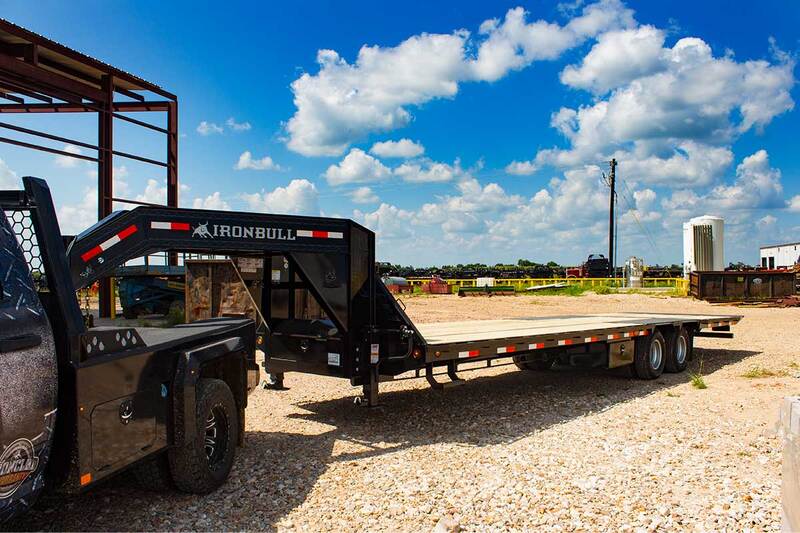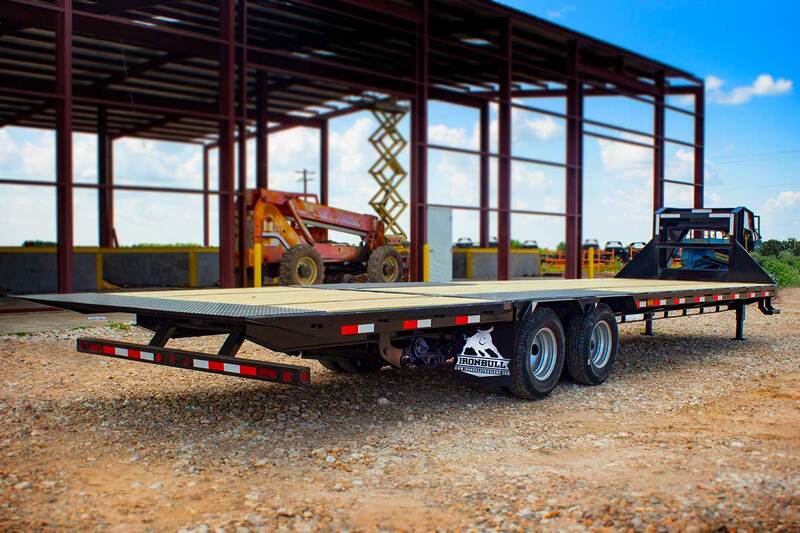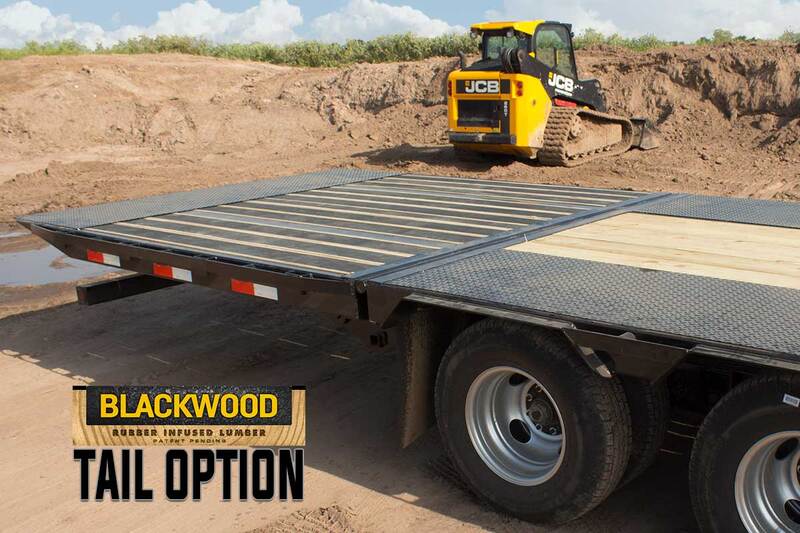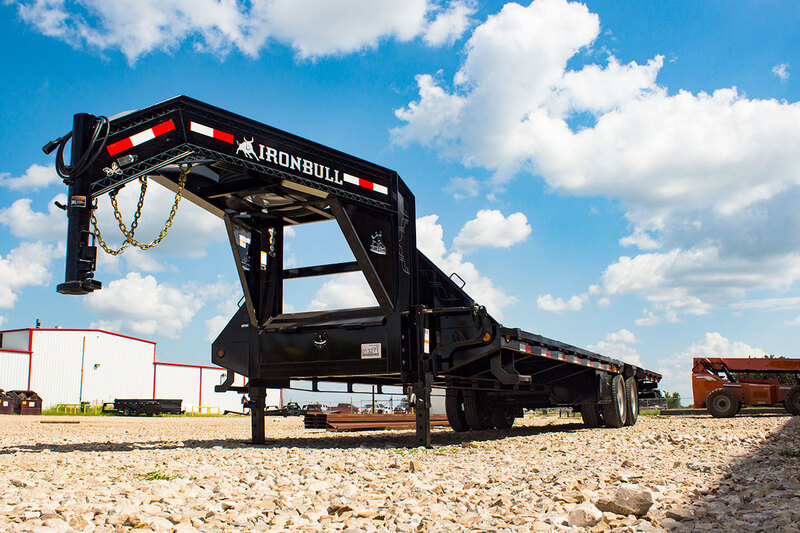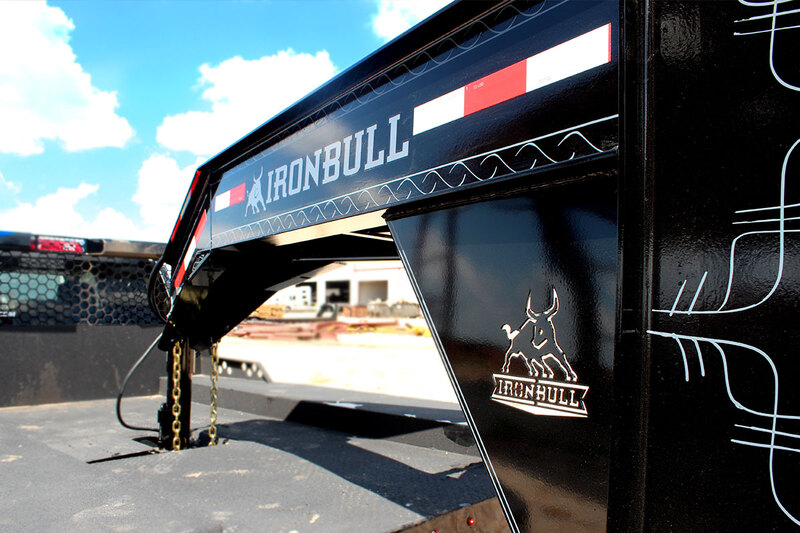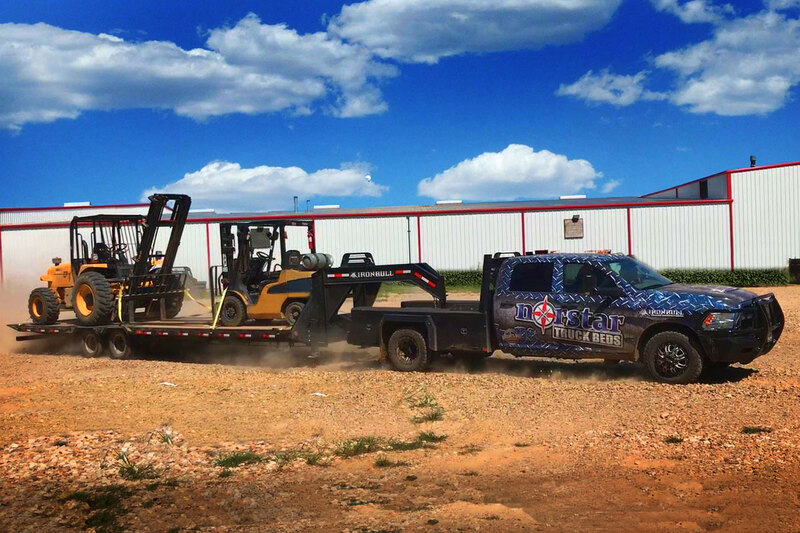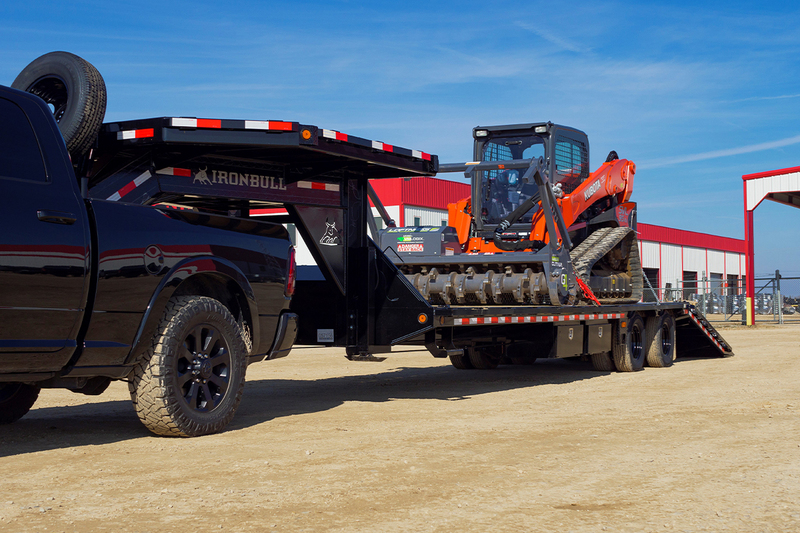 12" I-Beam Frame and Neck (19 lbs/ft)
2 5/16" Adjustable Coupler
3" Structural Crossmembers
Rub Rail, Stake Pockets & Pipe Spools
Cambered Spring Axles
Multi-leaf Slipper Spring Suspension
E-Z Lube Hubs
2 Electric Brake Axles
Standard Torque Tube & Pipe Bridge
2 - 10k Drop-Leg Jacks
Treated Pine 2" x 8" Floor
4 Standard 3" D-Rings
235/80R16 Radial Tires with 8 Hole Wheel
Lifetime LED Lighting
All Lighting DOT Approved
Molded Sealed Harness with Resistors
7-Way Receiver Female Plug with Adapter
Powdura Powder Coat
*Weight is approximate base model. Optional features will change
Attention: Due to supply chain issues some standard features are subject to change without notice. If a feature is of particular importance for you, please verify with your dealer prior to purchase.

2 10k Axles
2 12k Axles
2 15k Axles
3 10k Axles
3 12k Axles
Drop-Leg Jack
30k Adjustable Square Coupler
Spread Axles
12" Crossmembers
Deck Over Neck
Additional Side Tool Box
Rough Oak Floor
Cold Weather Harness
Additional D-Rings
Winch Plate 1/2"
14-Ply 235/85 Tire Upgrade
17.5"x6.75" Tire Upgrade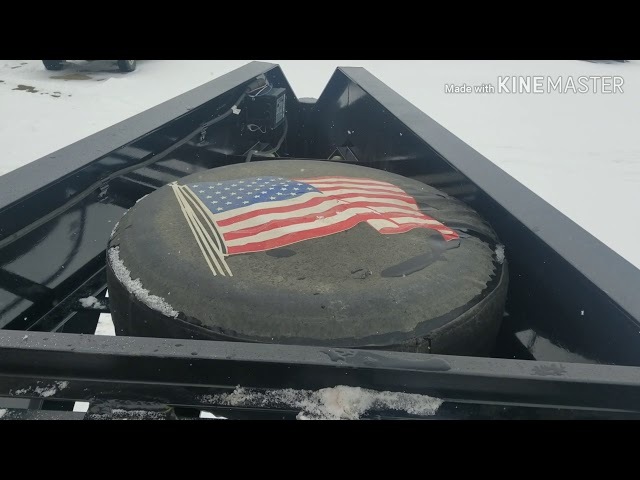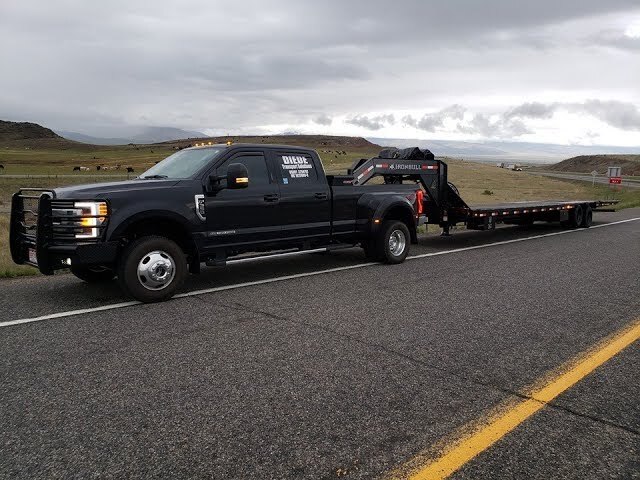 Let's Roll
You won't find a better warranty for a better trailer anywhere else. We've got you covered. With the best in class trailer, best in class warranty, and free roadside assistance, you'll be ready to go in no time... let's roll.
Learn More