DWB14 Dump Trailer
14,000lb Dump Trailer with 8" I-Beam Frame
(4.8)
We have added another new breed of dump trailer to the Iron Bull product line. Our DWB dump trailer brings 8" monoframe I-beam construction into the fold, making the unit 2" shorter than our standard DTB. Built with the same rugged user in mind as our DTB model, the DWB comes in standard configurations only, but should have all the options to satisfy the needs of any serious dump user.
Showing 1-5 of 80 reviews
Just purchased 2 of these units for our concrete business for hauling equipment and excavating. Well built and heavy duty quality!
Steven Yonkman - 01/01/0001
AWESOME TRAILER
Podlo Corporation - 04/25/2022
Norman Weigel - 05/24/2022
I bought my Iron Bull dump trailer because it was built to handle the type of use I plan for it, heavy duty 7 gauge floor to handle equipment transport and dumping gravel into the box with fear of excessive denting the bed. Also wanted a scissor lift hoist to handle the load.
Missing lug nuts, and battery maintenance charger hardly works have to shake it around and hopefully it will stay connected overnight
The models include a beefy 8" I-beam frame, 7-gauge floors, 24" 10 gauge sides with 7 machined brakes that will not bend, bow, or buckle even under the most demanding conditions. An supersized locking front toolbox with a divider ensures ample storage that will not interfere with your pump or battery. The front is capped off with a reinforced 2 5/16" coupler and standard 10k jack. A three way gate will ensure maximum flexibility for transport and dumping, while the standard tarp will make sure your loads make it to their destination. D-rings, Y-hooks, and stake pockets are also thrown in for multiple tie-down options.
This model also comes equipped with slide-in ramps, 7k electric brake axles, radial tires, and a 5 amp wall charger. 5/16 cylinder scissor hoists give you maximum lift power. All lights are sealed lifetime LEDs, and all trailers are equipped with sealed wire harnesses. These units are also backed by our industry-best IronClad warranty which covers every unit with a three year structural, two year component warranty, and two years free roadside assistance. So grab a bull by the horns and hook up to a DWB today.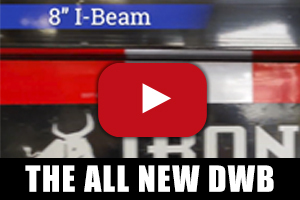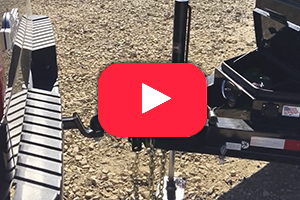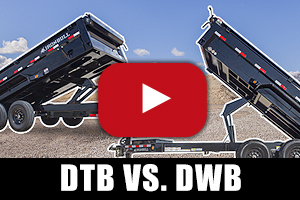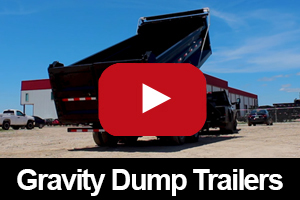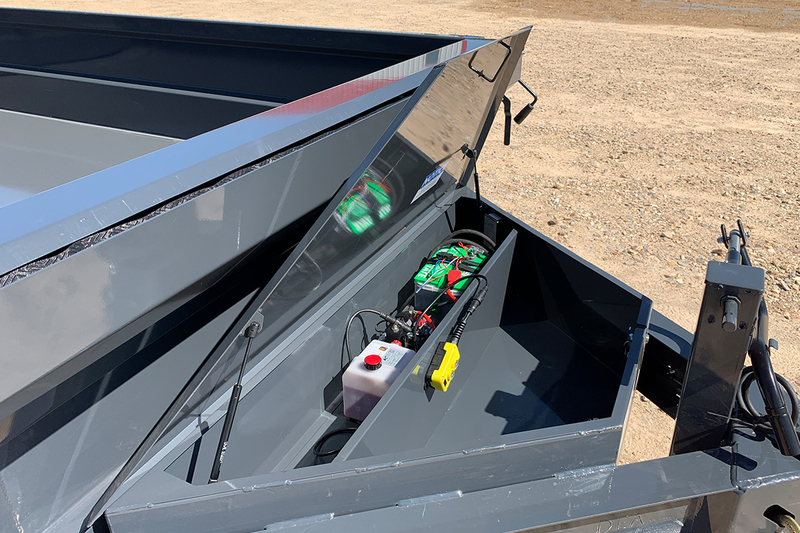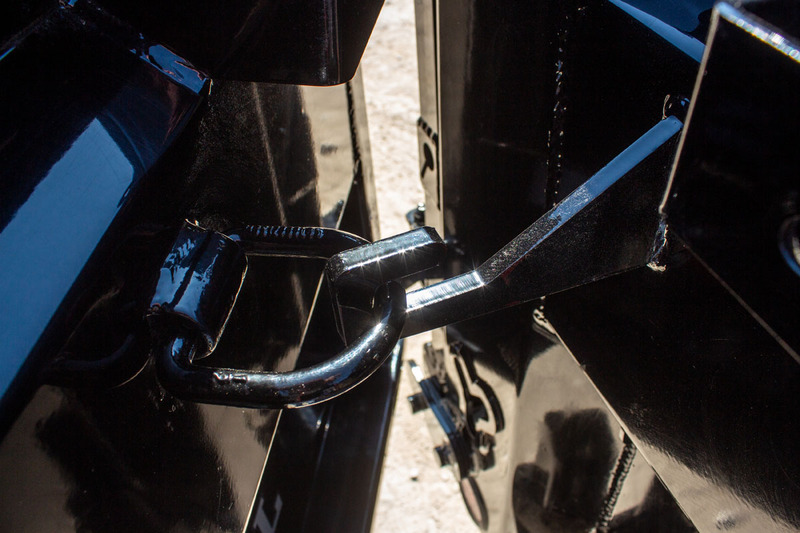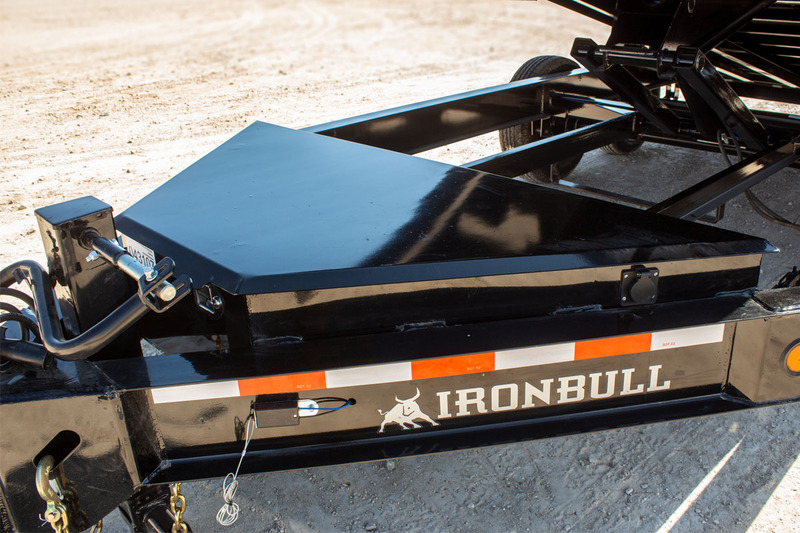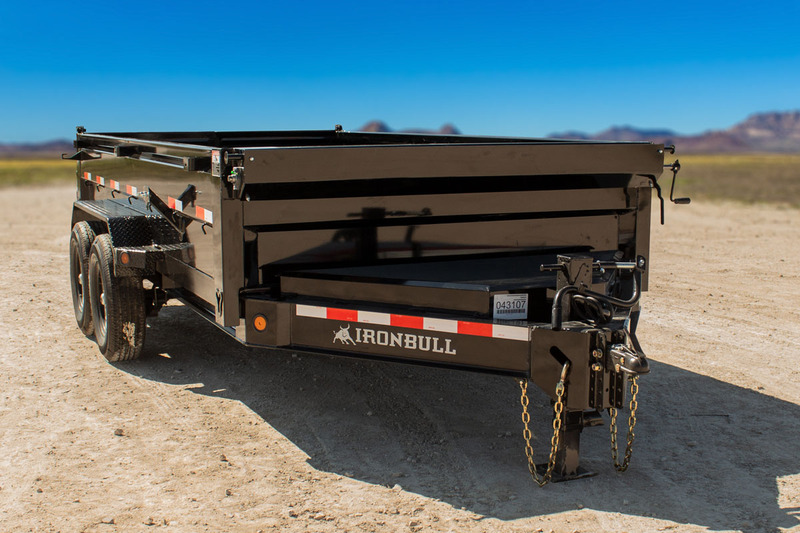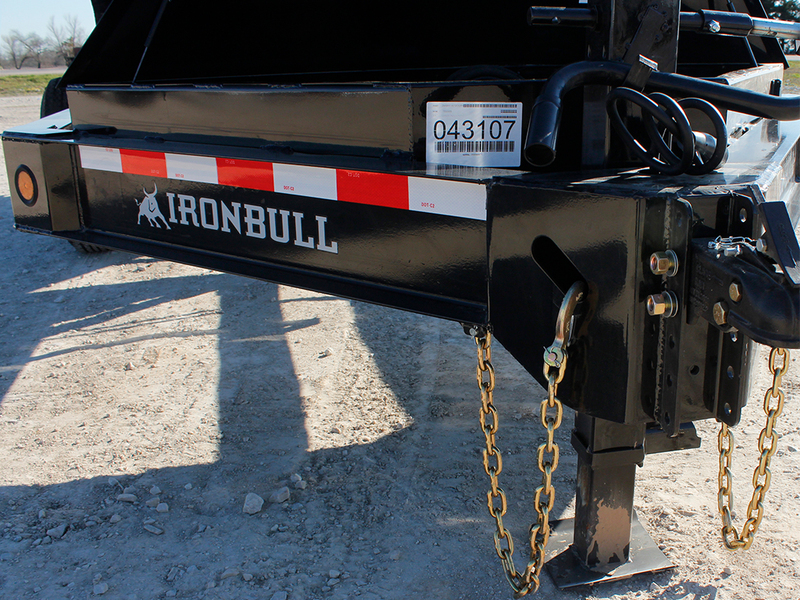 8" I-Beam Frame & Tongue (10 lbs/ft )
4" Tubing Bed Frame
14,000 lb GVWR
7 Ga Floor
24" 10 Gauge Steel Sides
Oversized Front Tool Box
10k Drop-Leg Bolt-On Jack
3-Way Rear Gate
Retractable Tarp System
Standard Slide-In Ramps
Tandem 7k Electric Brake Axles
Super Lube Hubs
5 Amp 12-Volt Wall Charger
235/80 R16 Radial Tires
Stake Pockets
Rear Support Stand Brackets
5 Position 2 5/16" Coupler
16" Steel Wheels
Scissor Lift with 516 Cylinder
43 Degree Dump Angle
3" Channel Crossmembers on 16" Centers
Hydraulic Pump
12' Corded Remote with LED Voltage Indicator
4 Weld In D-Rings
Weld-On 3/8" Safety Chains
14 Gauge Diamond Plate Fenders
Premium Sherwin Williams Powder Coated Black
Lifetime LED Stop, Signal, Marker, & License Plate Lights
6 Leaf Spring Suspension
DOT Reflective Tape
Electric Breakaway Kit with Charger
All Lighting DOT Approved
Molded Sealed Harness
7-Way Plug with Adapter
*Weight is approximate base model. Optional features will change
Attention: Due to supply chain issues some standard features are subject to change without notice. If a feature is of particular importance for you, please verify with your dealer prior to purchase.

Let's Roll
You won't find a better warranty for a better trailer anywhere else. We've got you covered. With the best in class trailer, best in class warranty, and free roadside assistance, you'll be ready to go in no time... let's roll.
Learn More