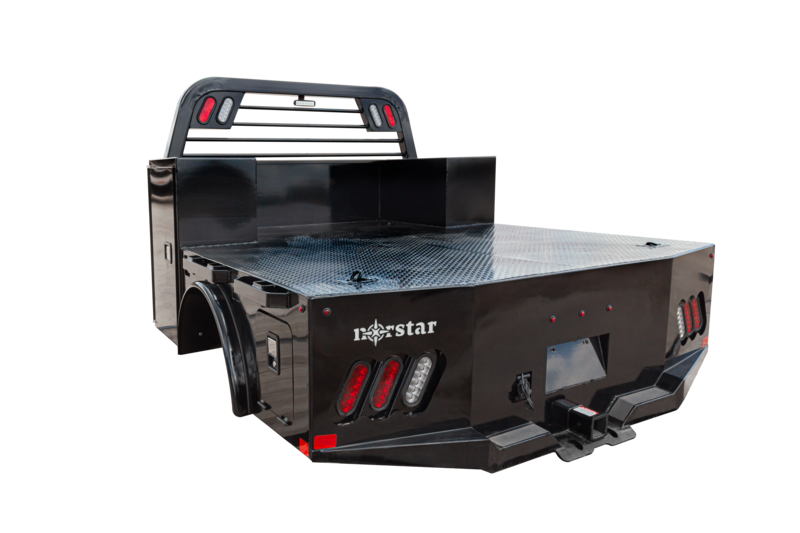 The Norstar SL Service Bed is a marriage between our two most popular models, the SD and ST. This bed offers the best of both worlds with multiple tool boxes, cabinets with adjustable galvanized shelves.
This bed features a full-width 1/8" diamond plate deck, standard rub rails and stake pockets, LED work lights, 7 way receiver, plus a gooseneck well plug. The standard 2.5" receiver allows you to add a hitch for bumper pull cargo and a 2 5/16" gooseneck ball is standard in case you are hauling a heavyweight. Our receivers are lab tested and certified for 18,500 lbs bumper capacity and 30,000 lbs gooseneck capacity. The SL is built with the versatility to handle whatever the job throws at you.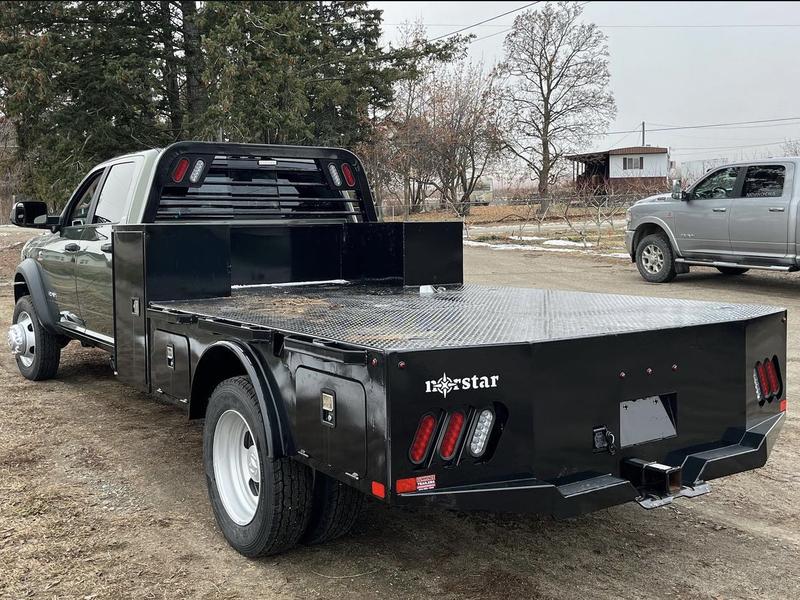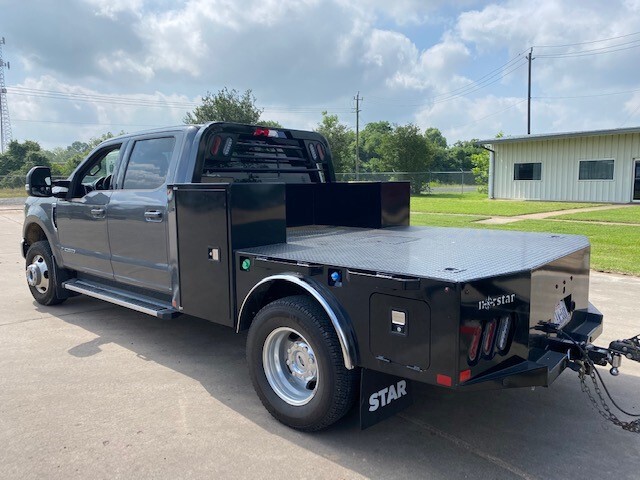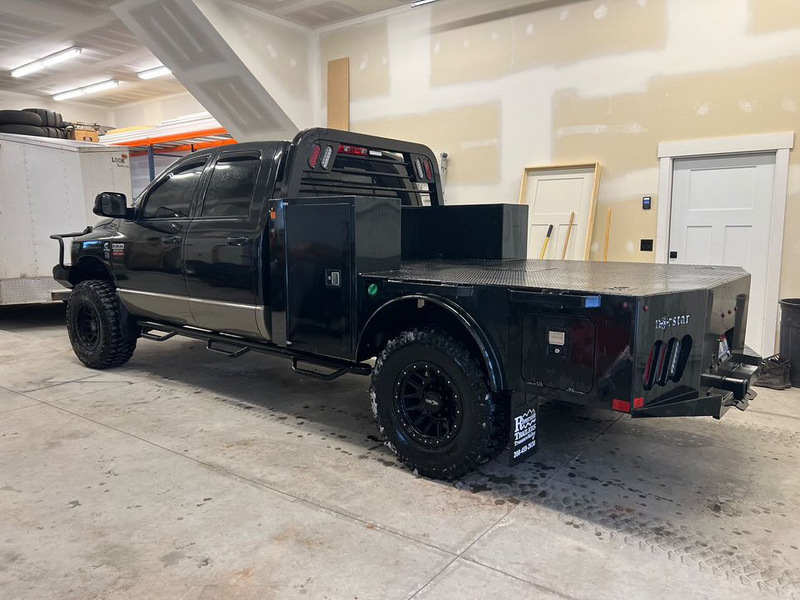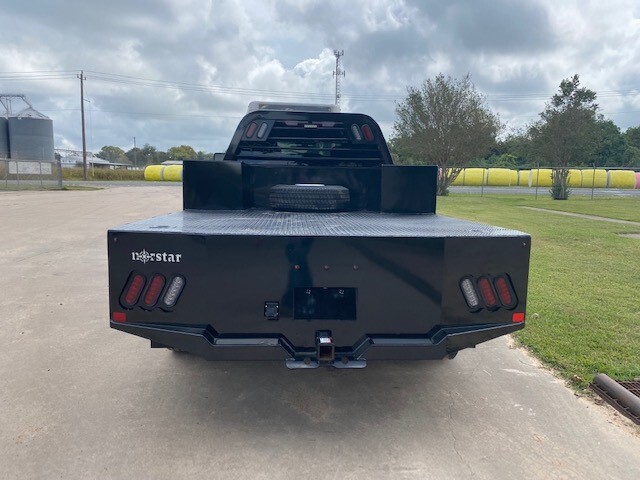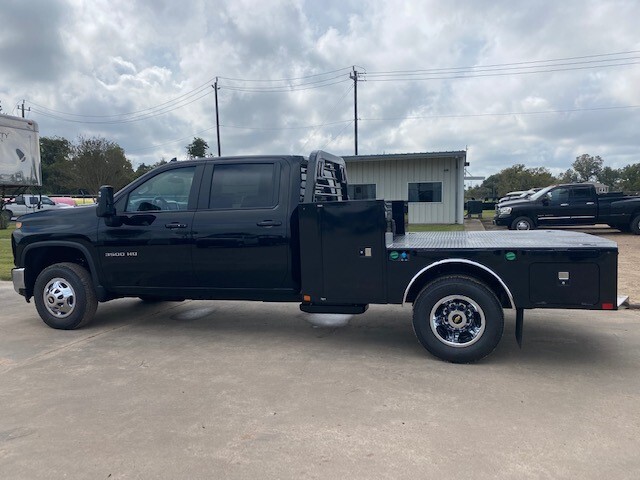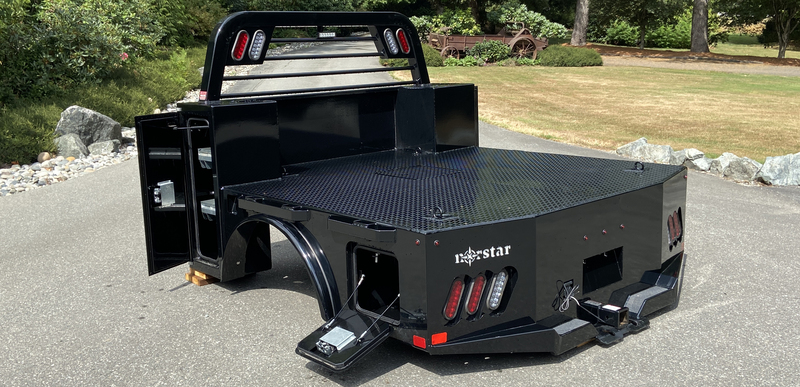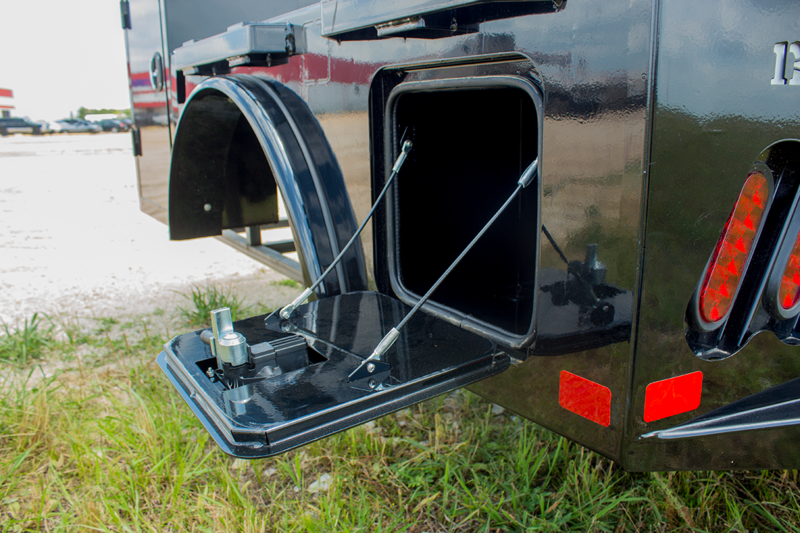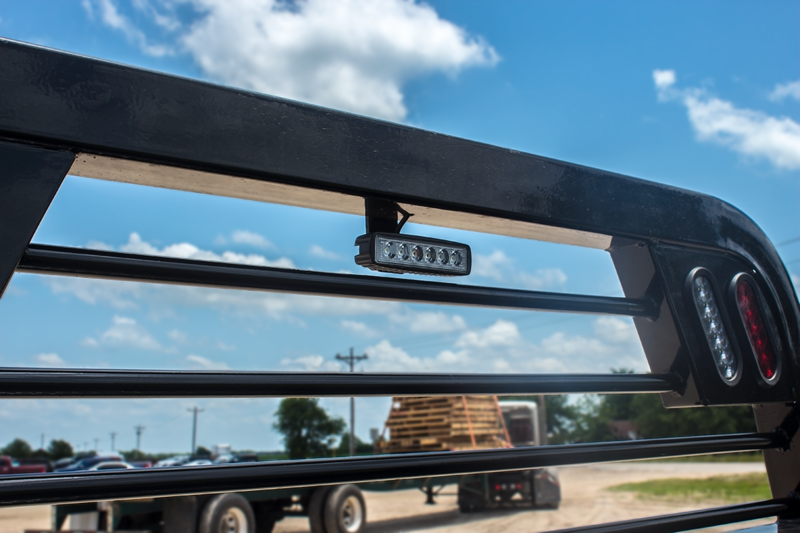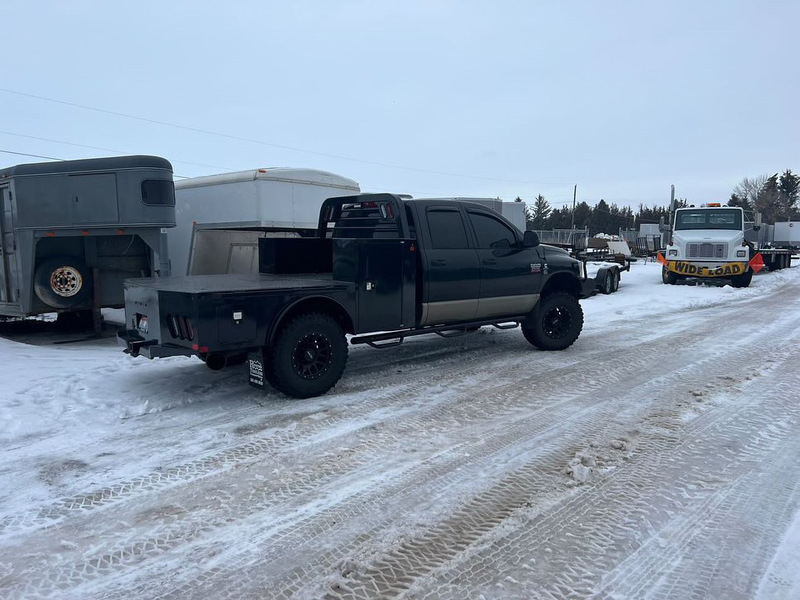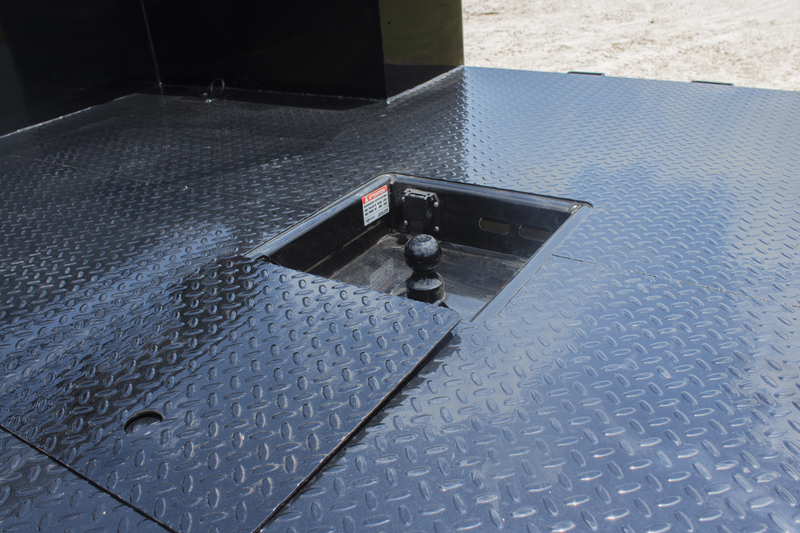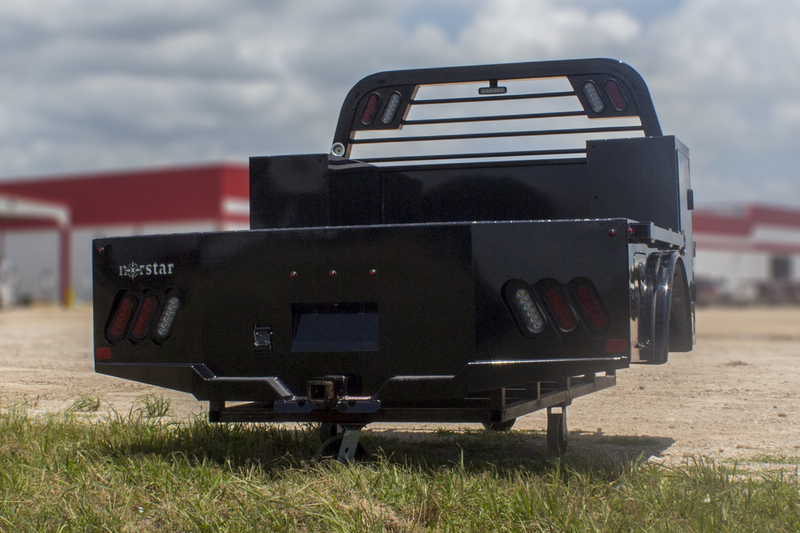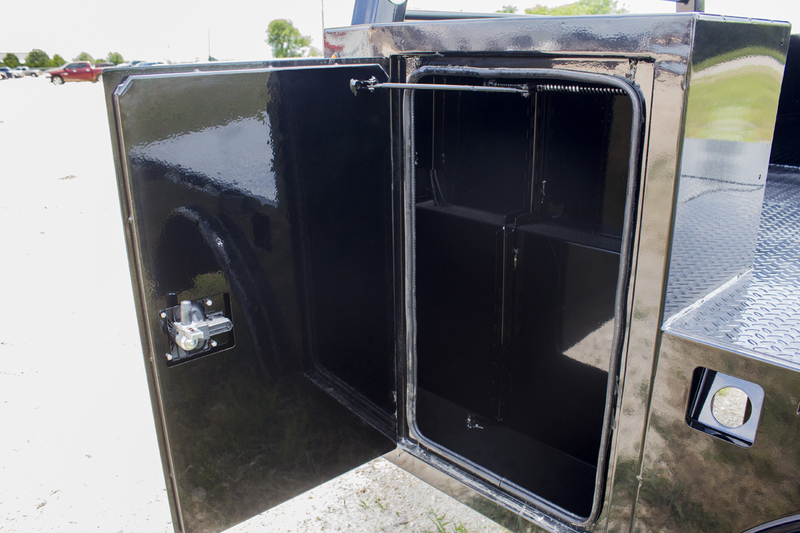 Structural Steel Frame
2.5" 18.5k Rated Bumper Receiver
30k Rated 2 5/16" Gooseneck Ball
4" Runner Channels
Formed 3 x 3/16" Channel Cross Members
Steel Tube Head Rack w/ Cross Bars, Tail & Rev. Lights
Steel 1/8" Diamond Plate Floor
Built in Gooseneck Well w/ Ball Mounted & Diam Plate Lid
Angled Fuel Filler Neck & DEF Ready
Skirted Rear Bumper w/ Anti Slip Step
Receiver Hitch Ready
Mud Flap Brackets
7 Way Plug in Gooseneck Box
Adjustable Smooth Flare Fenders
Primer & Powder Coated Black
3/4" LED Marker Lights
4 Clear 6" Oval LED Reverse Lights
6 Red 6" Oval LED ST/TL/TN Lights
Single LED License Plate Light
Side & Rear Reflectors
All Lighting DOT Approved
Molded Sealed Harness w/ Resistors
7 Way Receiver Female Plug w/ ADAPTER
12 Ga Steel Construction w/ 11 Ga Bumper
11 Ga Bumper
Adjustable Shelf in Front Tool Boxes
*Weight is approximate base model. Optional features will change
Attention: Due to supply chain issues some standard features are subject to change without notice. If a feature is of particular importance for you, please verify with your dealer prior to purchase.

Appearance Packages Available
P01: Rear Stake Pockets w/ Rub Rail
Extend Head Rack From Standard Height
P02: (Includes 2 Items Listed Below)
Aluminum Diamond Plate Trim
Smooth Stainless Steel Polished Fender
P03: (Includes 5 Items Listed Below)
Chrome Accent Light Package
Aluminum Cast Rear License Plate Housing
Chrome Tail Light Housing (Not available on SRW)
Smooth Stainless Steel Polished Fenders
Diamond Plate Trim
Gooseneck Trough
C-TECH 6 Drawers Tool Cabinet
Extend Head Rack From Standard Height
B & W Turnover Ball 2-5/16"
Let's Roll
You won't find a better warranty for a better trailer anywhere else. We've got you covered. With the best in class trailer, best in class warranty, and free roadside assistance, you'll be ready to go in no time... let's roll.
Learn More