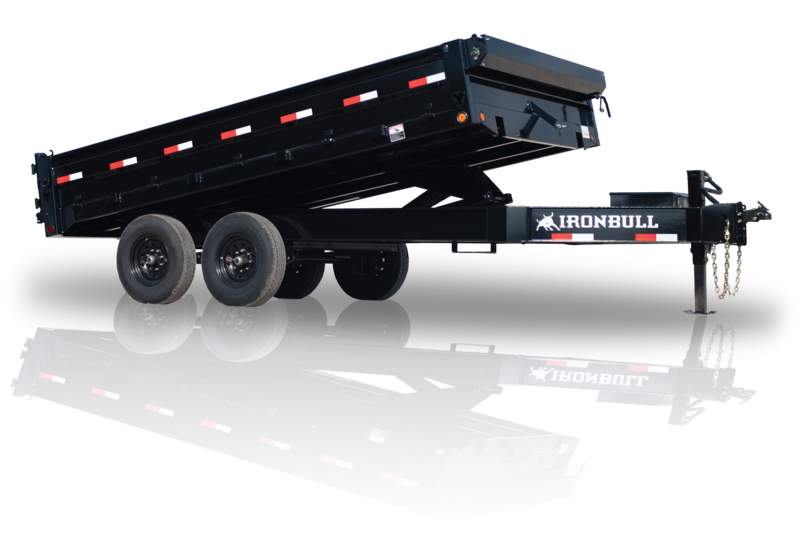 DDP14
14,000 lb GVWR Tandem Axle Deckover Dump Trailer
(4.9)
Iron Bull is happy to offer one of the best Deckover Dump Trailers on the market, expertly made in the USA. Our DDP offers a raised deck to accommodate 10 Gauge fold down sides and a bed width of 96". Each deckover is equipped standard with 10" I-Beam frame, 3" channel crossmembers, 10 Gauge smooth steel floor, 2 5/16" couplers, a 10k Drop-Leg jack and more. Combine ramps with our standard fold down sides and this trailer can be used for almost any task.
Showing 1-5 of 28 reviews
Aesthetic Construction - 06/09/2021
Naomi Borders - 10/14/2020
We own a masonry company and needed something that would hold up to heavy debris removal. Our dealer was extremely helpful and accommodating ,even delivered the trailer to us.
David Mclindsay - 02/25/2023
I have been thru multiple trailers for my uses at my small farmette homestead. Surtrac car hauler, Sartrac tilt bed, enclosed trailer, Big Tex 10k pipe top landscape trailer. They all lacked something at the time I needed it. All were a real pain to load a pallet, or limited space. Built a pole barn and picked up the wood with my landscape trailer. Had to remove the rear gate before leaving home, then loading it took multiple fork lifts, one to hold the material, the other to push in into the trailer. The Iron Bull Deck over dump solves all those problems with its drop sides and its 3 way tailgate. Every time I go to the quarry to get rock it's 5 tons. No Problem. I finally have the right trailer!
I bought a Iron Bull Deckover Dump Trailer 14 footer from John at Best Choice Trailers (their RV store in Irwin). He was great in walking me through the trailer and through the purchase process. This trailer is awesome. It can dump, you can load from the rear, from the left, from the right. The rear gates have three different ways to move. It's like 2 or 3 trailers in one. You definitely get your money's worth with Iron Bull.
Our deckover dumps offer a raised deck (above the tires) to accommodate 10 gauge fold down sides and a bed width of 96". Available in gooseneck or bumper pull models, each deckover is equipped standard with 10" I beam frame and neck with a 12" riser on gooseneck models. 3" channel crossmembers span the 10 gauge smooth steel floor. 2 5/16" couplers are equipped standard on each model, with a10k drop leg jack and locking pump box to secure the trailer components. A standard scissor hoist with 520 cylinder lifts this unit to a near 45 degree dump angle - and the retractable tarp system ensures your cargo will stay in your load and off the road.Three-way gate functionality gives you the flexibility to have a spreader gate, barn door gate, or truck style tailgate on your trailer.
Every Iron Bull trailer is equipped with cambered brake axles and radial tires for a smooth, dependable ride. Every trailer is backed by our industry best IronClad warranty, providing 3 years structural, 2 years comprehensive components, and 2 years free roadside assistance that extends to the tow vehicle.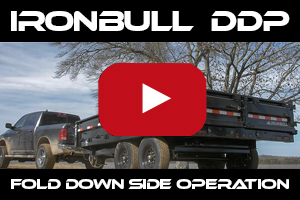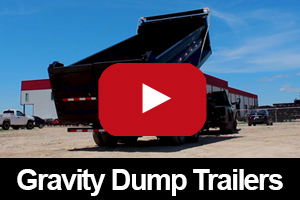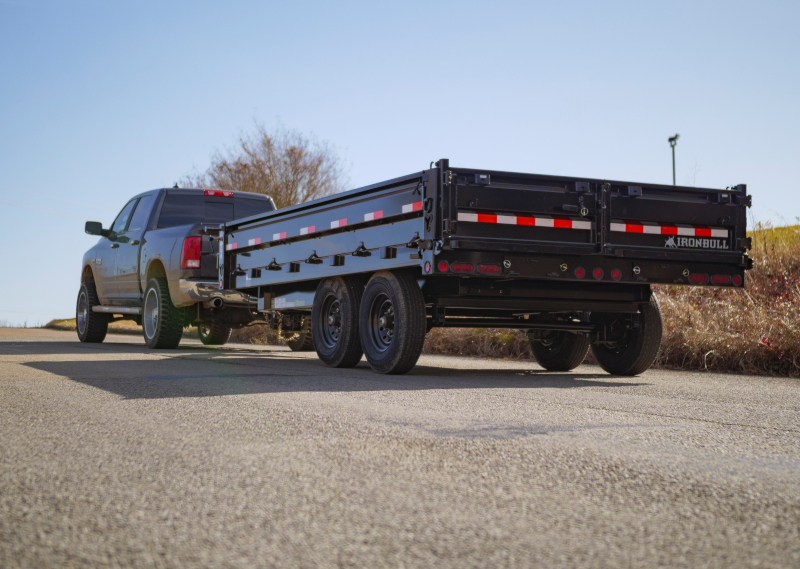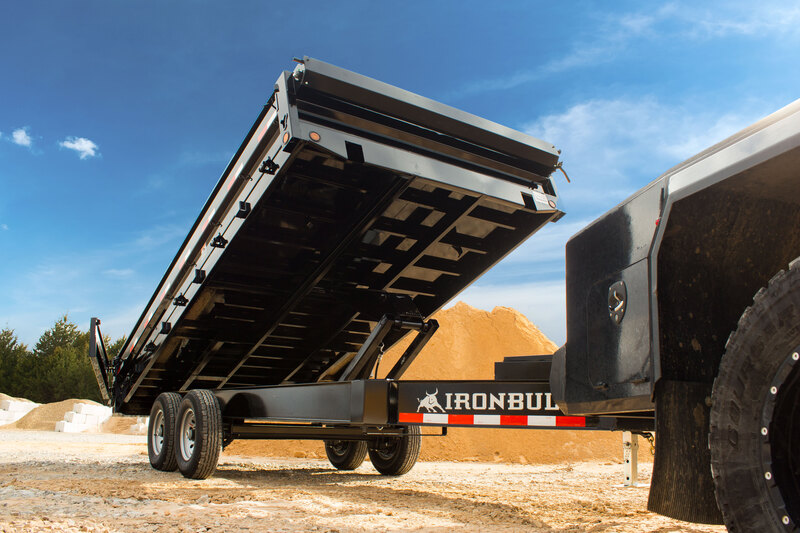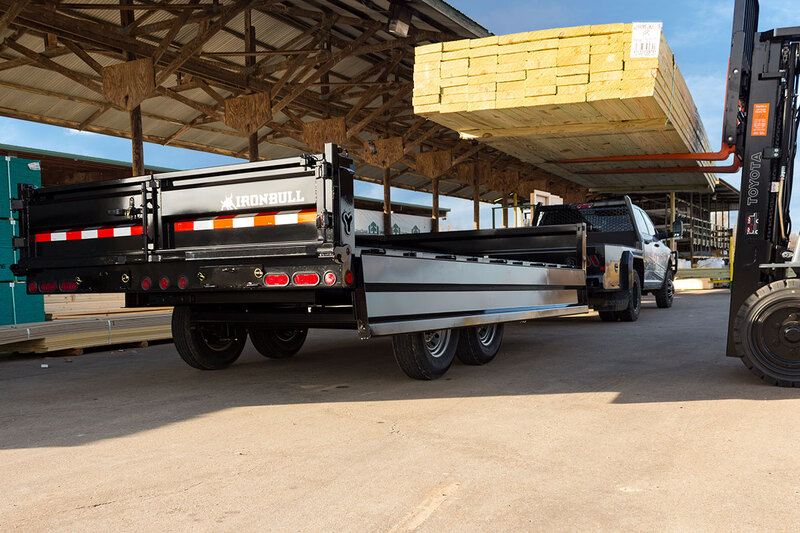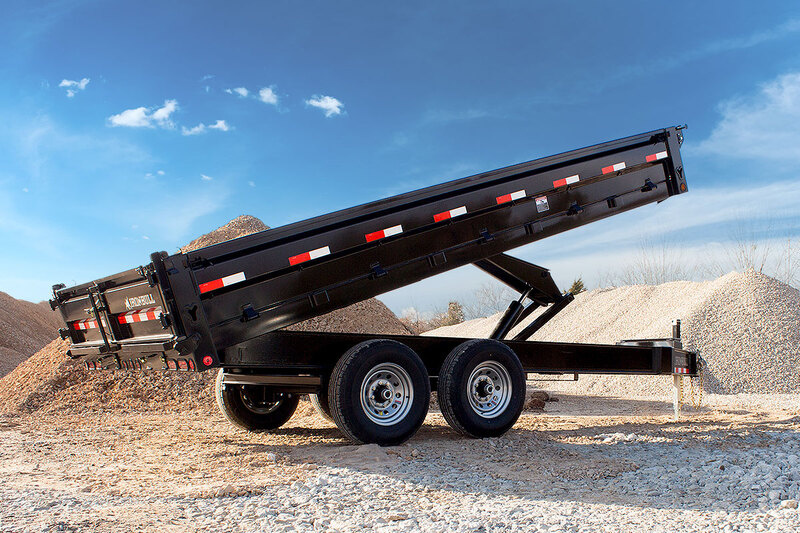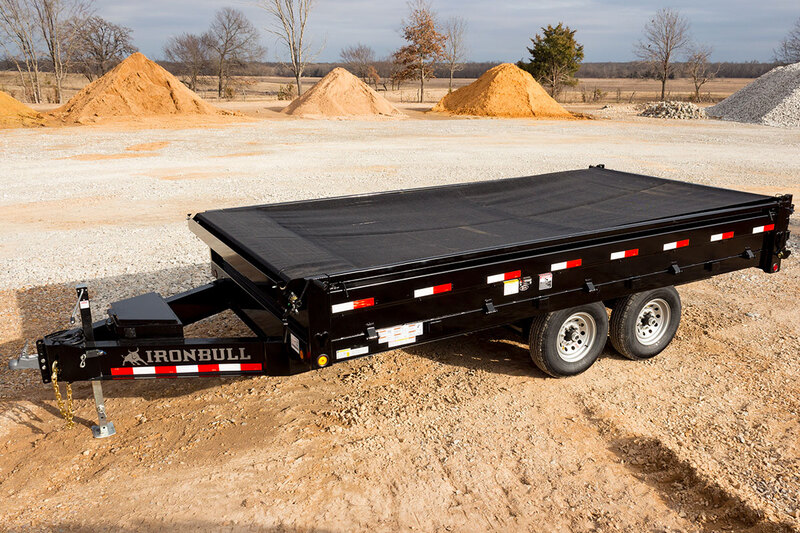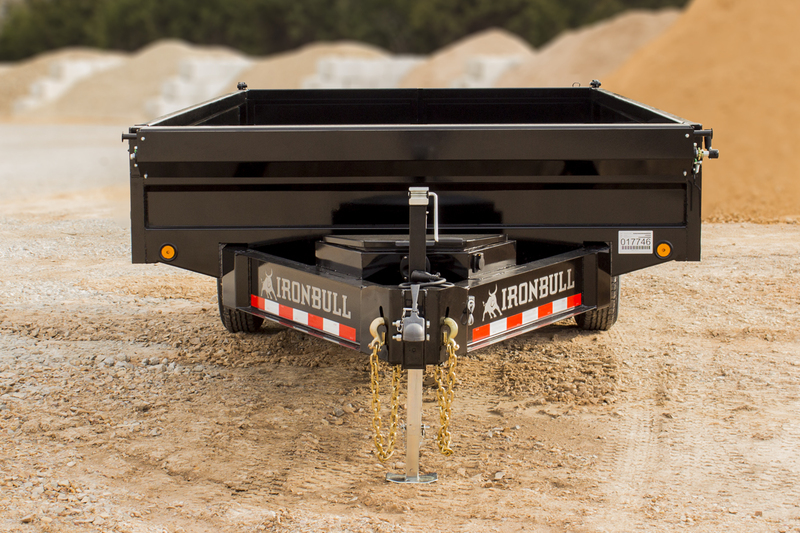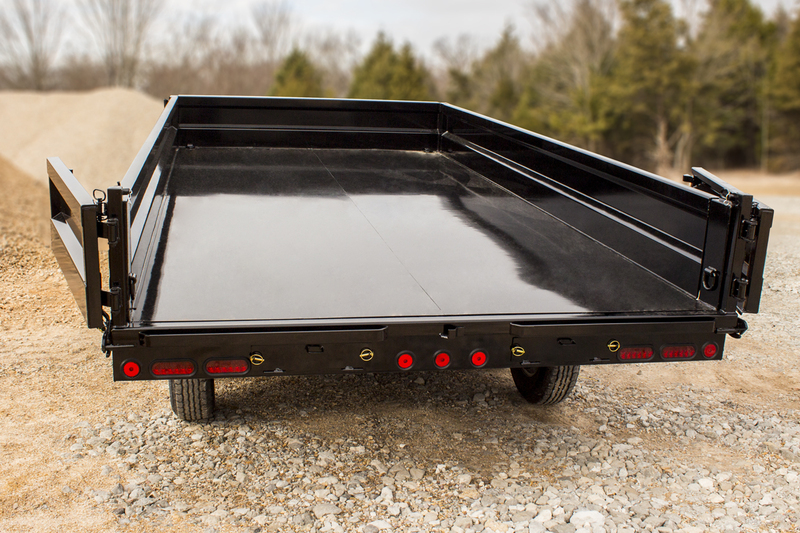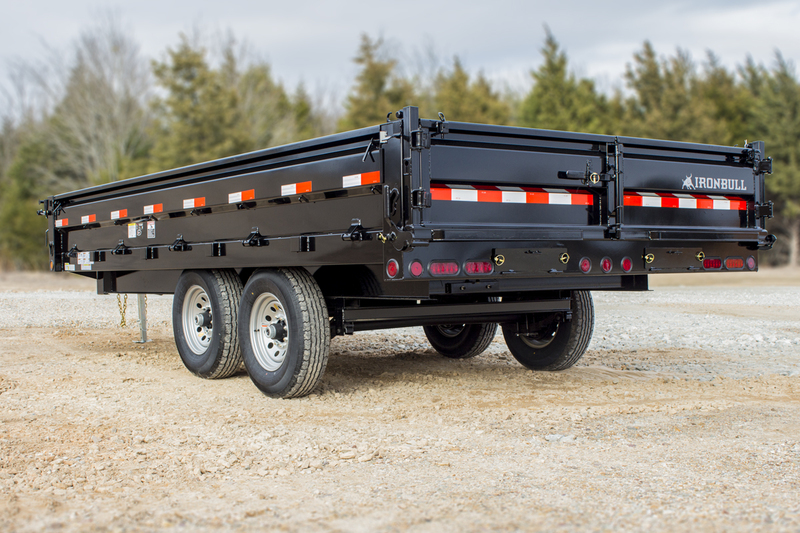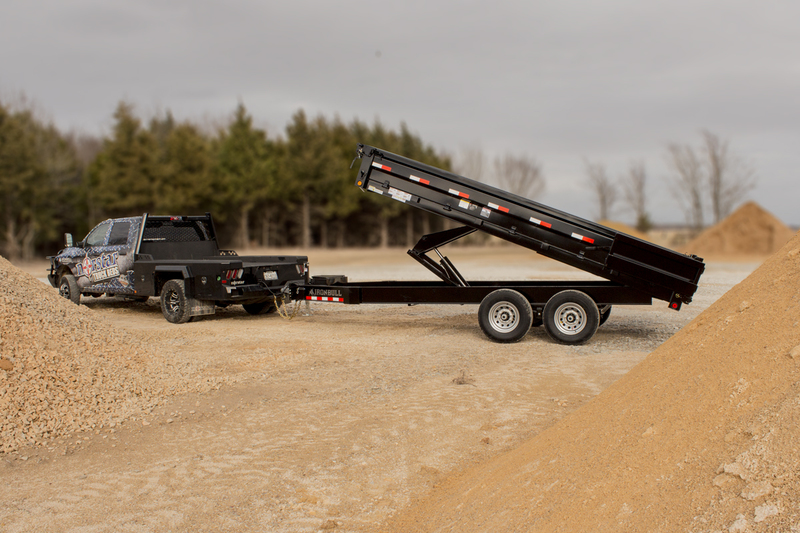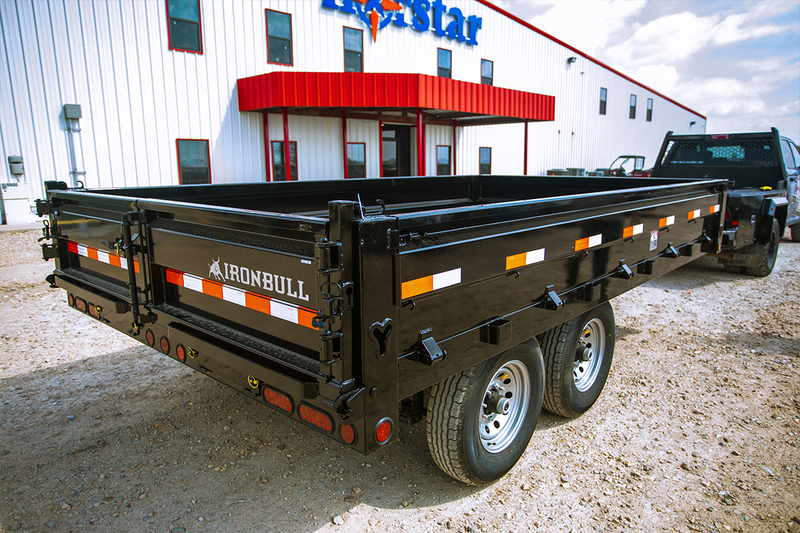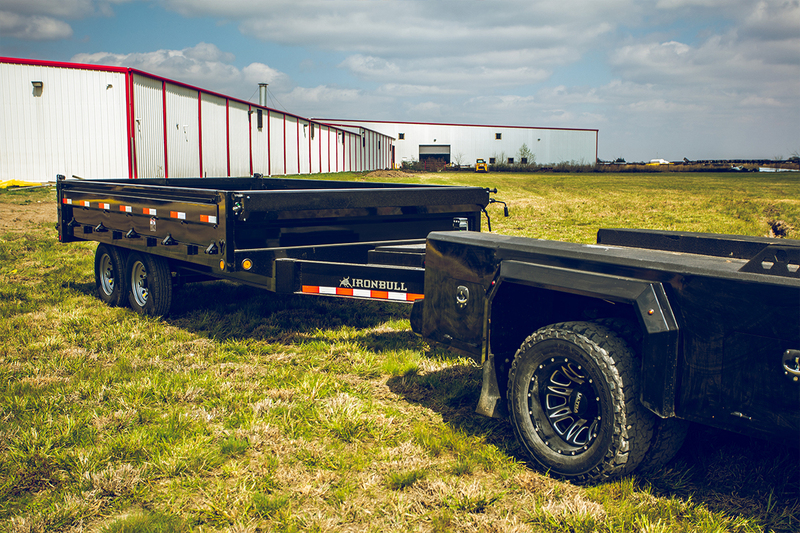 10" x 12lb I-Beam Frame
2 5/16" Adjustable Coupler
Slide-in Ramps
3" Structural Formed Crossmembers
10 Gauge Floor
18" Fold-Down Sides
Multi-leaf Slipper Spring Suspension
E-Z Lube Hubs
2 Electric Brake Axles
Standard Stake Pockets
Cambered Spring Axles
Three-Way Spreader Gate
Standard Retractable Tarp Kit
Locking Pump Box
Built In 5 Amp Charger
10k Drop-Leg Jack
Scissor Hoist with 520 Cylinder
Four 5/8" D-Rings
Double Acting Power Unit w/ Gravity Down
5"x20" Hydraulic Cylinder
Flow Control Valve
Black Wheels
235/80R16 Radial Tires
Lifetime LED Lighting
LED Voltage Indicator in Remote
All Lighting DOT Approved
Molded Sealed Harness with Resistors
7-Way Receiver Female Plug with Adapter
Powdura Powder Coat & One Cure Primer
*Weight is approximate base model. Optional features will change
Attention: Due to supply chain issues some standard features are subject to change without notice. If a feature is of particular importance for you, please verify with your dealer prior to purchase.

Ramps (14k,21k) 16"x80" (for deckover dump)
Tandem 8k Axles
Solar Panel
Cold Weather Harness
Hydraulic 7k Jack
Wireless Remote
3-Way Spreader Gate
96" Wide Deck, Standard Tarp
520 Scissor Hoist
36" Deck Height, 18" Fold Down Sides
Triple Axle Available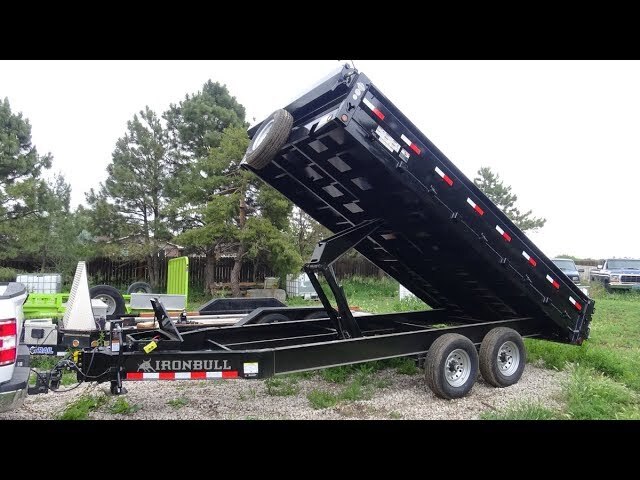 Let's Roll
You won't find a better warranty for a better trailer anywhere else. We've got you covered. With the best in class trailer, best in class warranty, and free roadside assistance, you'll be ready to go in no time... let's roll.
Learn More