ETG14
14,000 lb GVWR Tandem Axle Gooseneck Equipment Trailer
(4.9)
Meet the jack of all trades. Add some versatility to your fleet with our 14k Gooseneck with this 14,000 lb GVWR Tandem Axle Gooseneck trailer!.
Showing 1-5 of 36 reviews
great people to work with. got me all set up and on my way thanks for the great service
Leopold Nastacio - 09/28/2021
Trailer built tough
Timothy Tackett - 11/30/2020
As my Antique Tractor and Engine collection has grown, I have found the need for increased deck space to carry more equipment to local shows. Over the past five years, I have gone from an 18' Diamond C to a 22' PJ (both bumper pull), and now, a 32' Iron Bull Gooseneck. Why did I choose Iron Bull over the competitors? First, the ETG style trailer is somewhat unique that it uses a low deck design with drive over fenders. This works best for me loading and trailering the tractors and engines I carry as the load angle on the dove tail is less, and it has a lower center of gravity when loaded. Not all manufacturers build a trailer in this configuration, and of those who do, some are not what you would consider a standard build. I looked at PJ, Sure Trac, Load Trail, Appalachian, and a couple of regional manufacturers. Of the ones I looked at, Load Trail was the closest to what I was looking for, but fell short in several areas. Load Trail does include the flip up dove tail stabilizer jacks standard, but that did not offset the other areas where Iron Bull rose to the top. The big issue is the channel size. Load Trail uses a 6" channel frame on a 32', PJ uses an 8" channel frame on a 34" (no 32' standard), but Iron Bull uses a 10" channel on the 32' ETG model. This was a big factor in my decision. The current 22' PJ trailer I have been using the past two years has worked well (same general design) but it has a 5" channel frame (rated at 10400 GVWR). I notice quite a bit of side to side flex loaded up with 7,000 lbs. of equipment. The heavy frame size of the Iron Bull vs Load Trail will obviously result in less trailer flex and twist. Other factors, another big one was the rear dovetail and ramps. I much prefer the wood dovetail on the Iron Bull over a steel diamond plate surface that is more common on others due to increased traction with the wood deck. Regarding ramps, it seems everyone wants to go with either a flip up non removable channel ramp or more common, the big two piece wide, flip over non removable ramps. Neither style really works for me. Due to varying widths of my equipment, I need to adjust the ramps from narrow to wide and I don't like towing with ramps sticking up (visibility and wind drag unloaded). The large flip over ramps require a much lower rear frame and steeper dove tail, and really limits the ability to use the full deck length. The ETG is standard with the slide in ramps that fit my application much better, and they don't add a lot of weight to the trailer reducing load capacity. Finally, the drive over fenders on the Iron Bull use an extended length over the other manufacturers resulting in a lower approach and departure angle rolling over them. Fit and finish is very nice on the trailer I purchased, all the welds I have seen are smooth, properly applied without excessive splatter. The powder coating looks well applied, of course with all such finishes, time will tell how it holds up to the ravages of UV. The Iron Bull warranty is one of the best in the industry, and the roadside assistance with extension to the tow vehicle is just icing on the cake. The only negative that I have (and it might have been the dealer), it would be nice to get an actual printed hard copy of the owners manual instead of having to download and print on loose paper . Towing it home, it tracked very nicely (my first Gooseneck), the truck and trailer both rode very well, and looks like it will make a very nice hauler for my toys! I am very satisfied with my purchase, the price point is excellent (I lucked out getting one built in July 2020 before the latest steel price increase), and I was very very fortunate to actually find the exact unit I was looking for in stock an hour and a half drive from me (could not locate any others in a 6 state radius). The dealer simply had not listed it in his "in stock" inventory on line (lucky me). Trailers are in high demand and short supply right now, if you find an Iron Bull in stock that fits your needs, jump on it, you will be very satisfied!
Jeff Stephens - 05/27/2022
This trailer is perfect!
83" wide or 102" wide Iron Bull equipment goosenecks are a great addition to any farm or fleet. With two 7k axles and tons of standard features, Iron Bull equipment Goosenecks are a great addition to any farm or jobsite.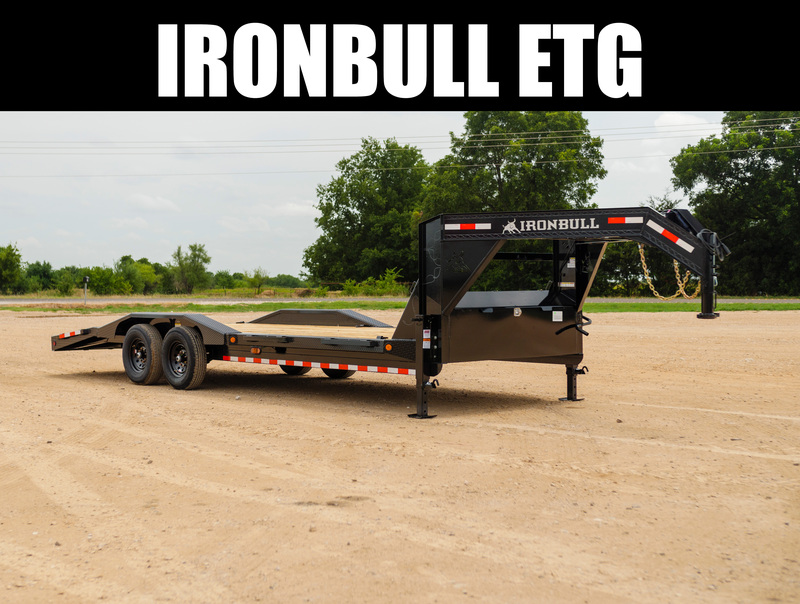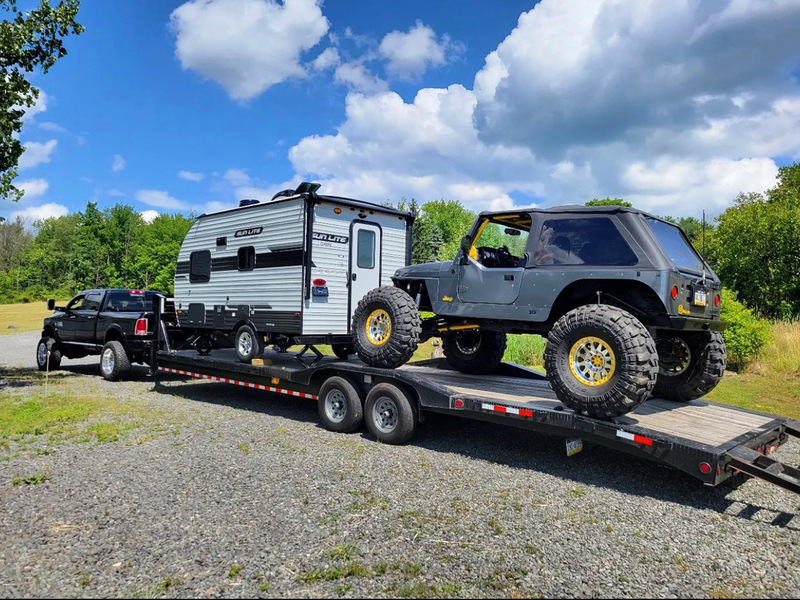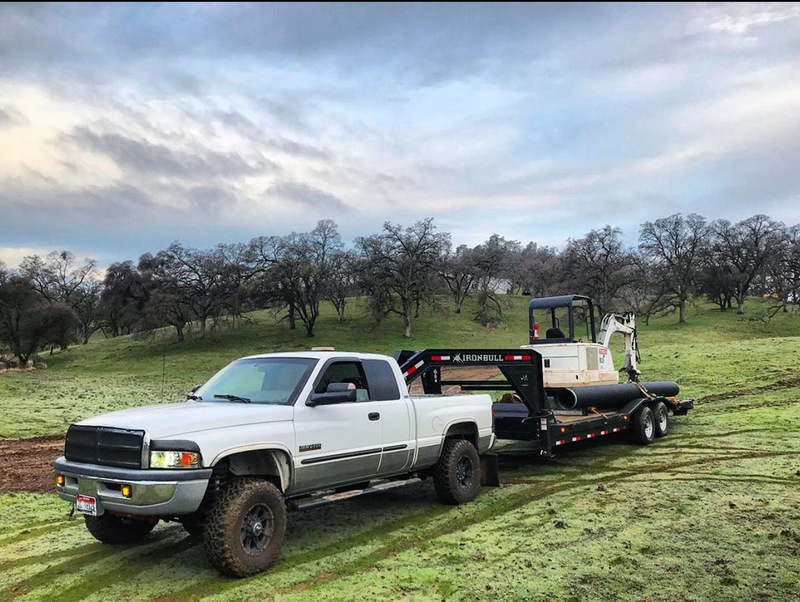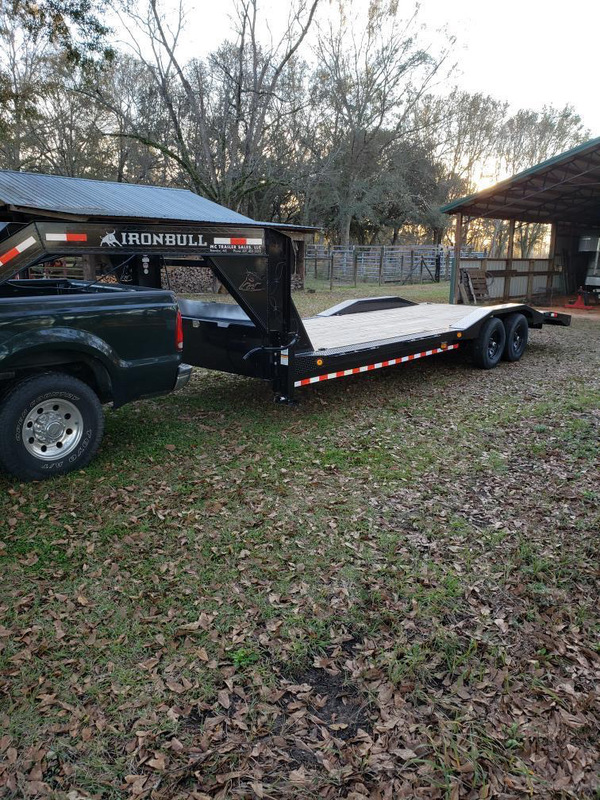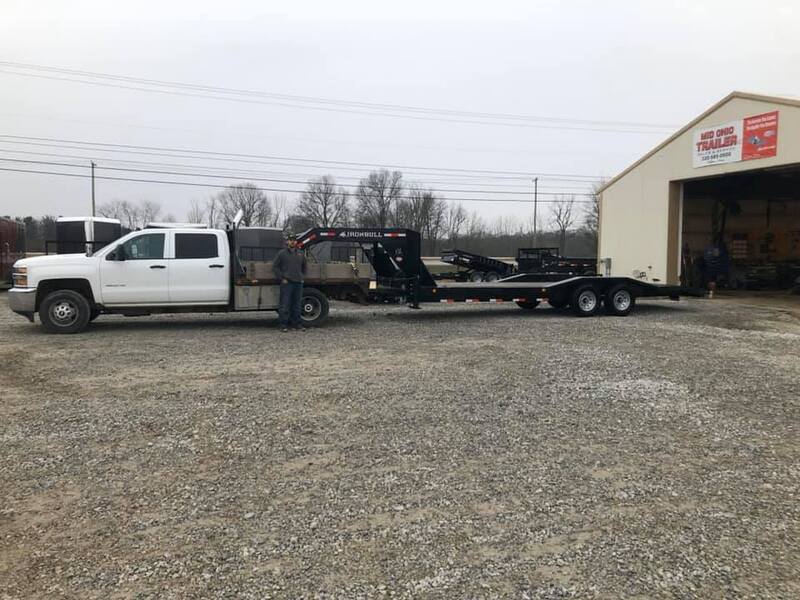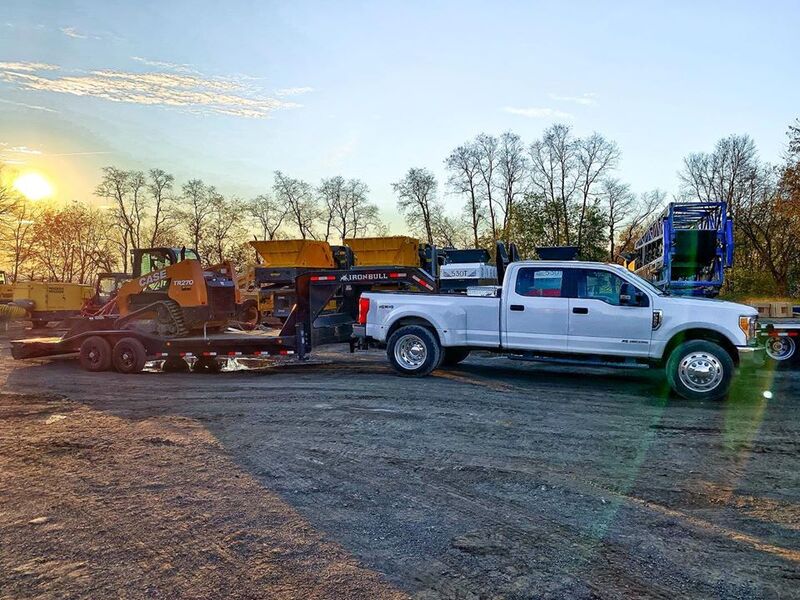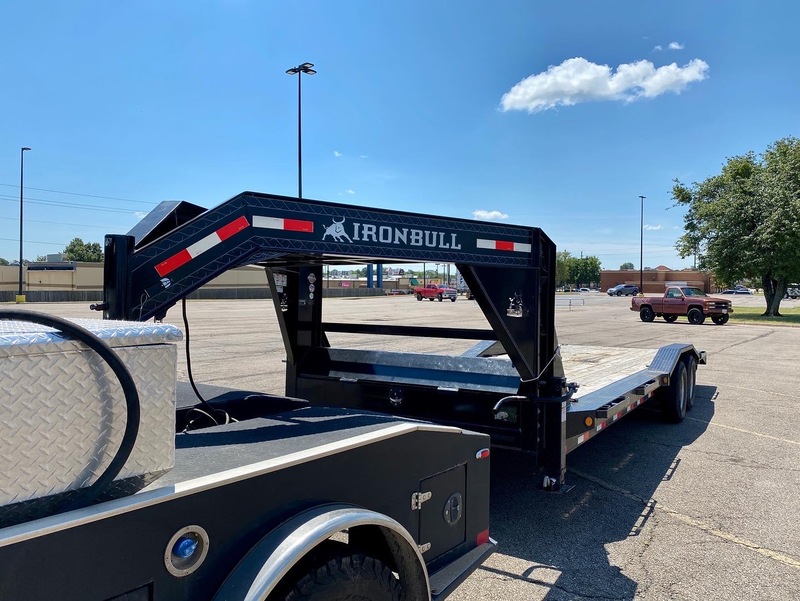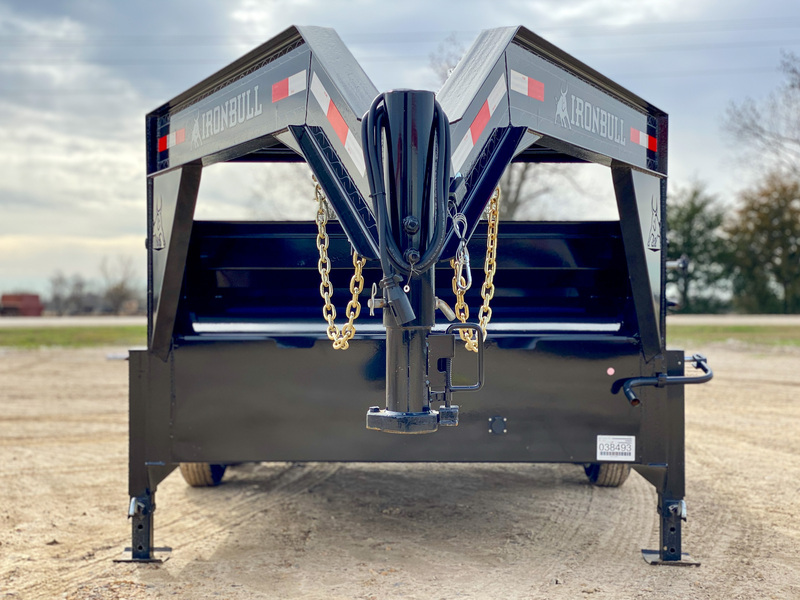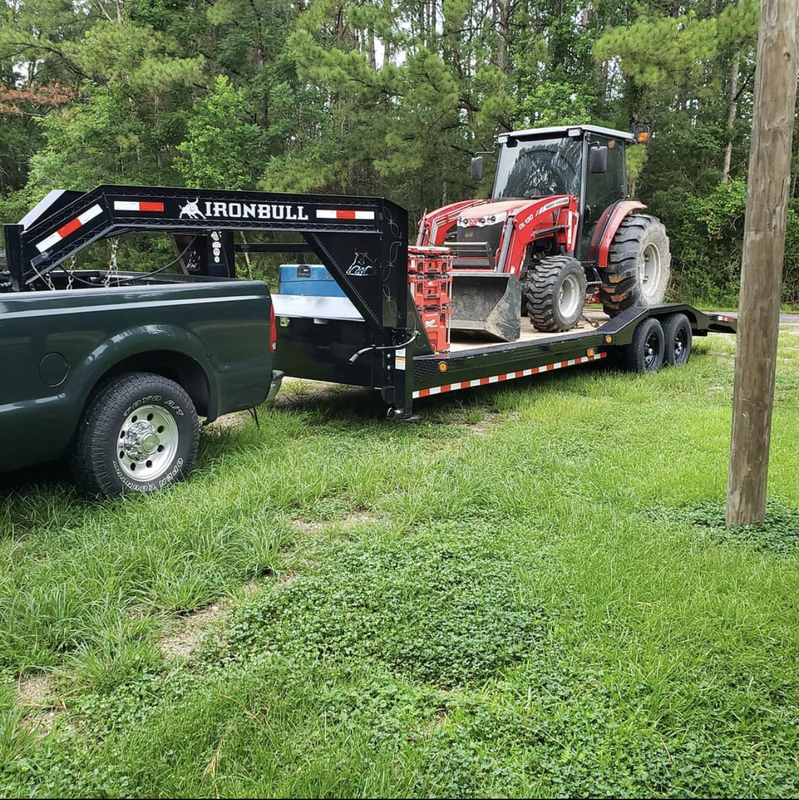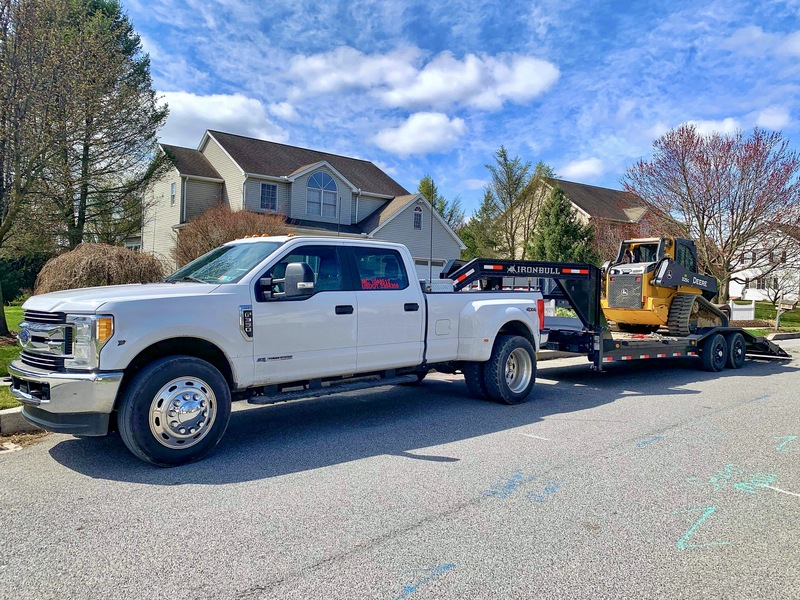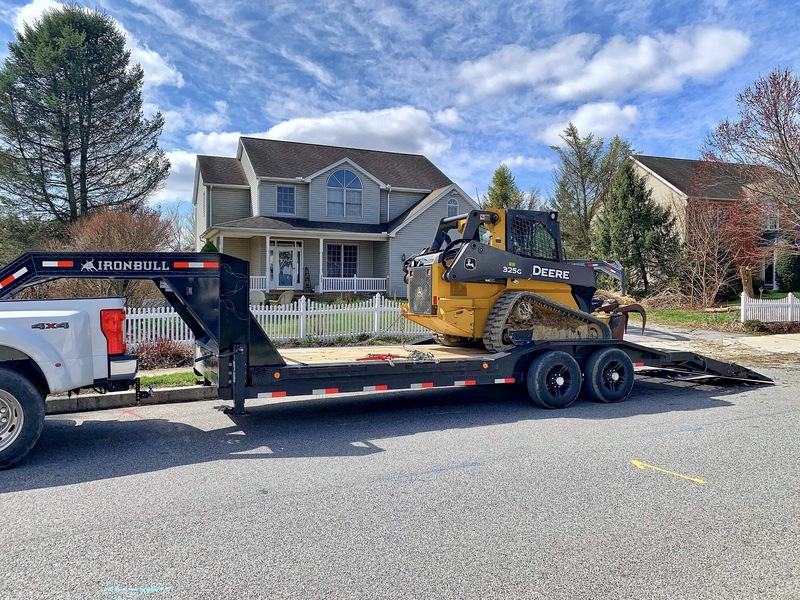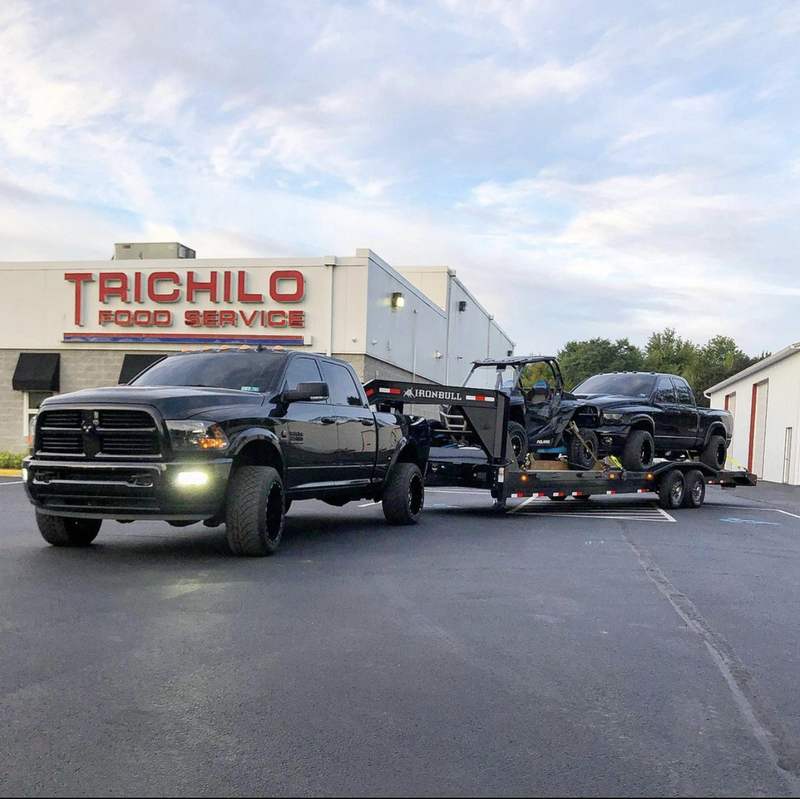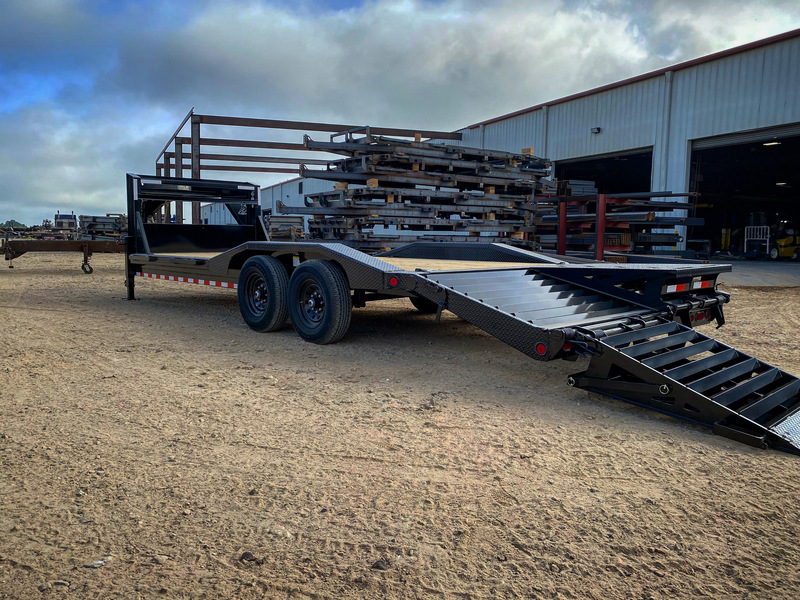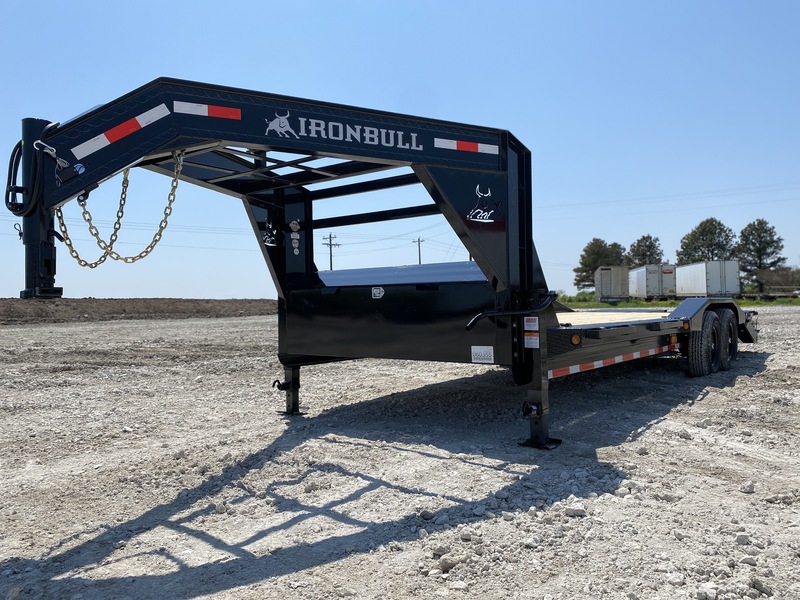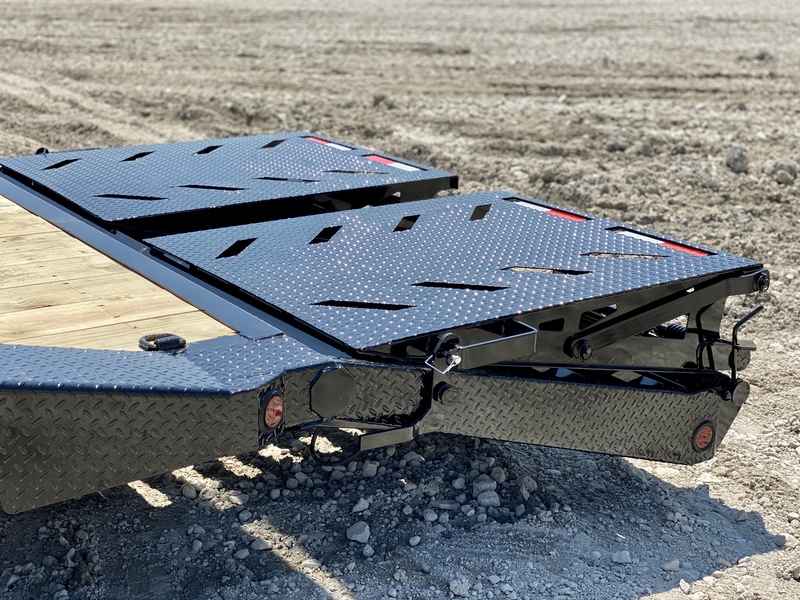 10" I-Beam Neck and 12" Risers
2 5/16" Adjustable Coupler
3" Channel Crossmembers
Rub Rail and Stake Pockets
Removable Diamond Plate Fenders
Cambered Brake Axles
Multi-leaf Slipper Spring Suspension
E-Z Lube Hubs
2 Electric Brake Axles
5' Slide-in Ramps
2 -10k Drop-Leg Jack
Treated Pine 2x8 Floor
4 Standard 3" D-Rings
235/80R16 Radial Tires with 8 Hole Wheel
Lifetime LED Lighting
All Lighting DOT Approved
Molded Sealed Harness with Resistors
7-Way Receiver Female Plug with Adapter
Powdura Powder Coat & One Cure Primer
*Weight is approximate base model. Optional features will change
Attention: Due to supply chain issues some standard features are subject to change without notice. If a feature is of particular importance for you, please verify with your dealer prior to purchase.

Tandem 8K Axles
102" Wide Deck (per ft.)
14-Ply Tires
2' Dove Tail & Slide in Ramps
4' Dove Tail & Slide in Ramps
2' Dove & Stand Up Ramps
4' Dove & Rampage Ramps
Steel Floor (per ft.)
Deck Over Neck
Fork Holders
Rear Supports (5k Swivek Jacks)
2 Speed Drop-Leg Jacks
Winch Plate 1/2" (in neck)
Let's Roll
You won't find a better warranty for a better trailer anywhere else. We've got you covered. With the best in class trailer, best in class warranty, and free roadside assistance, you'll be ready to go in no time... let's roll.
Learn More