AT
Norstar Aluminum Skirted
(4)
For those who need a bit more storage than our standard aluminum flatbed, our AT Skirted Aluminum Truck Bed is built for you.
Showing 1-1 of 1 review
LOOKS GREAT ON A OLDER TRUCK IN THE SNOW PLOW BUSINESS.
The AT model adds four toolboxes with a 12 gauge aluminum side skirting to the flat bed model, allowing for greater utility while maintaining the lightweight build you would expect of an aluminum truck bed. The extruded aluminum deck built on the solid steel subframe ensures this bed has the strength to work for you. A recessed 2 5/16" 30,000 lbs. gooseneck ball hitch rating and a tongue weight of 6,000 lbs. allows you to comfortably haul heavier loads. The 2.5" rear receiver hitch is rated at 18,500 lbs. trailer weight and 1,400 lbs. tongue weight, perfect for any every day hauling you would need. To add to that, the bed comes with a standard 7-way plug installed in the recessed gooseneck hitch and a 7 way plug in the rear hitch with a 4 way adapter built in. For greater customization, you can add the optional 6" aluminum removable side rails, or chrome and clear LED light options, creating the perfect look for your truck.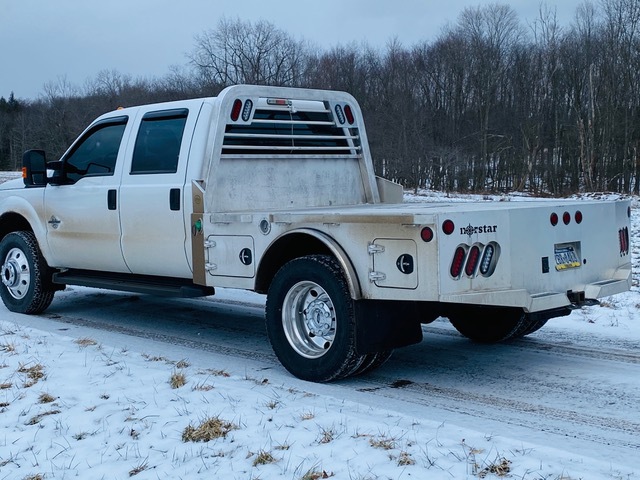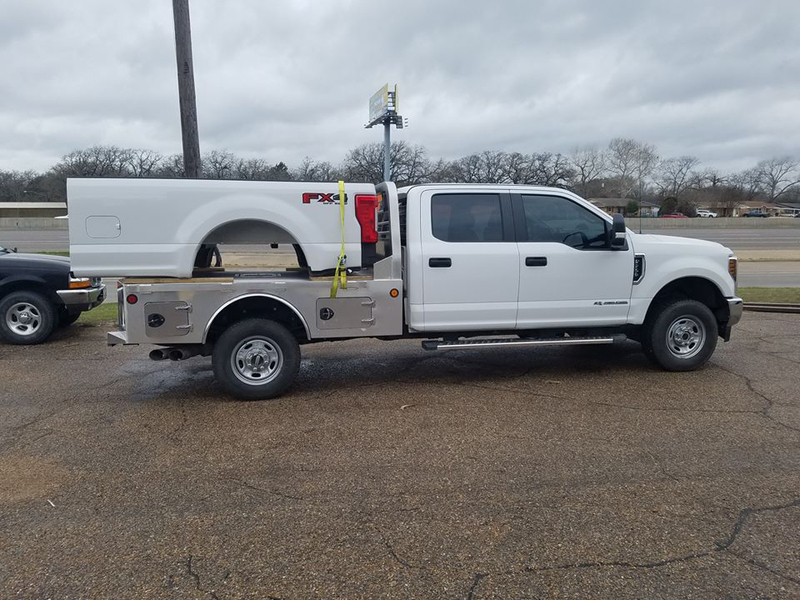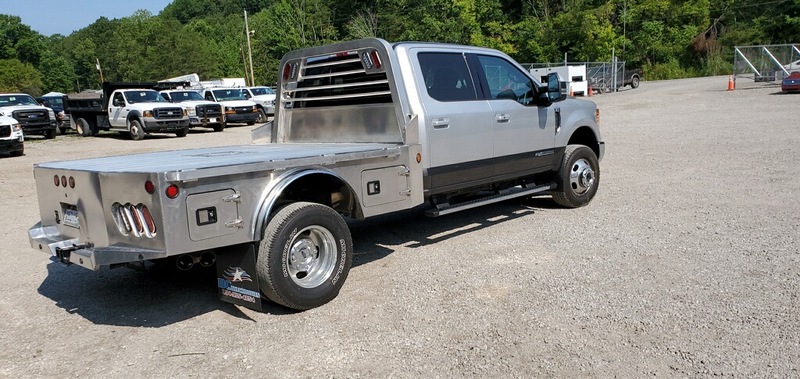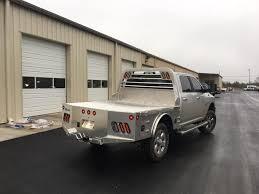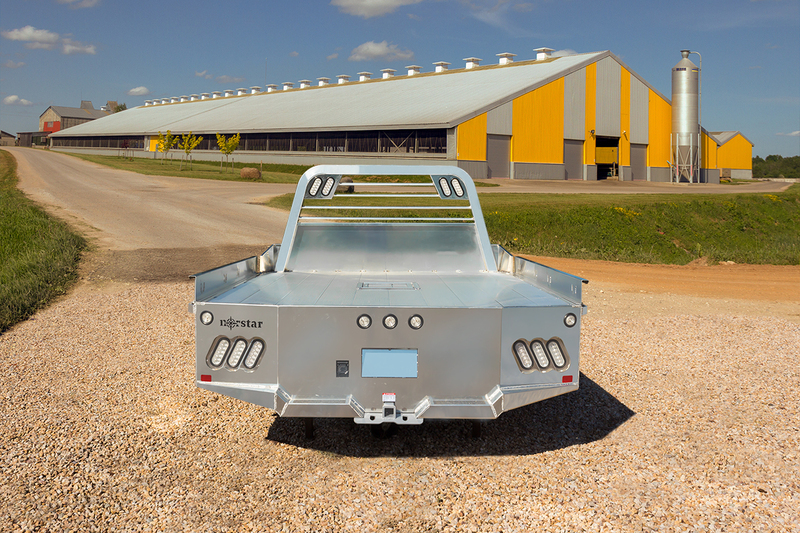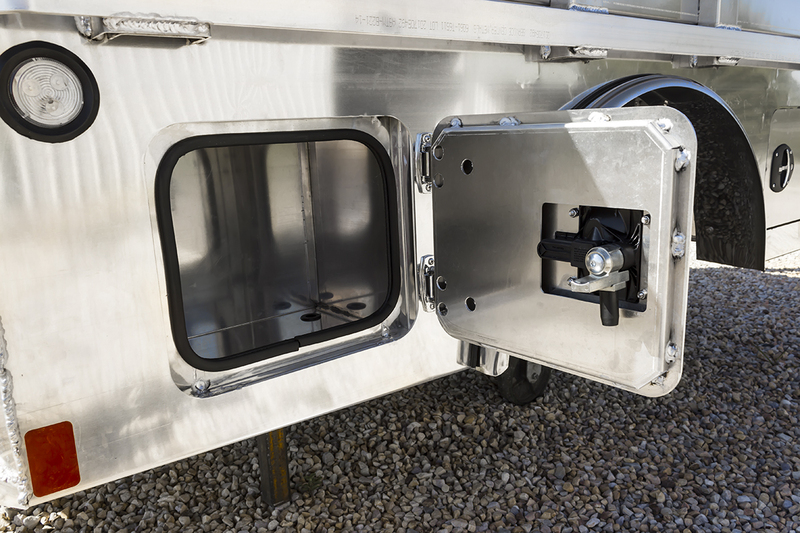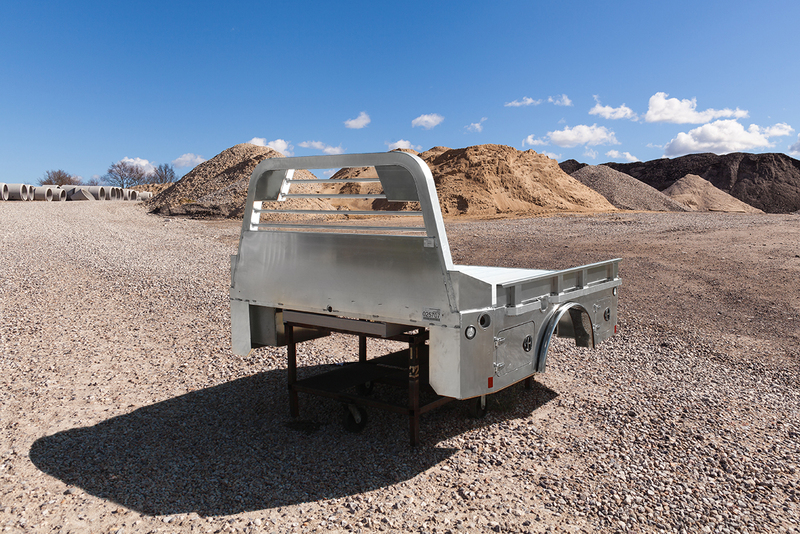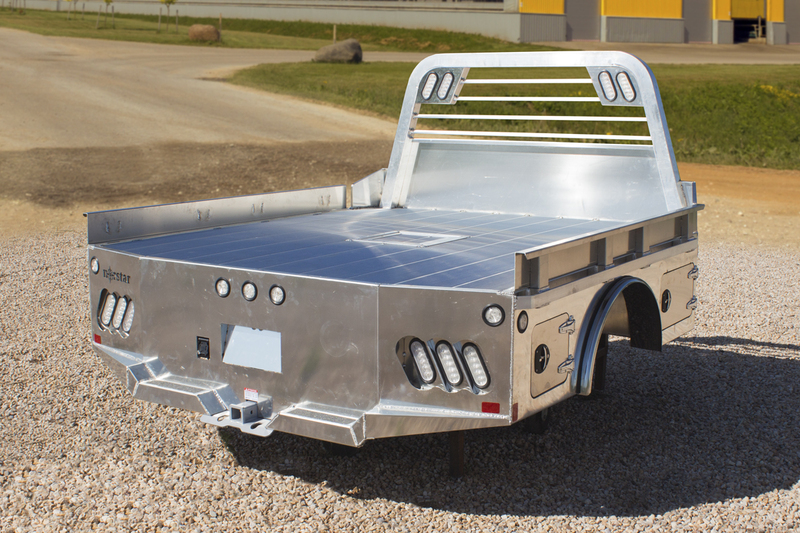 Aluminum Head Rack
Full LED Lighting
Optional Clear LED Lights
30k Rated 2 5/16'' GN Ball
Rub Rails
Front Side Tool Box
4/5 & 7-Way Plug
Solid Steel Subframe
Skirted Rear Bumper with Anti-Slip Step
Rear Side Tool Box
2.5" 18.5k Rated Receiver
*Weight is approximate base model. Optional features will change
Attention: Due to supply chain issues some standard features are subject to change without notice. If a feature is of particular importance for you, please verify with your dealer prior to purchase.

Let's Roll
You won't find a better warranty for a better trailer anywhere else. We've got you covered. With the best in class trailer, best in class warranty, and free roadside assistance, you'll be ready to go in no time... let's roll.
Learn More