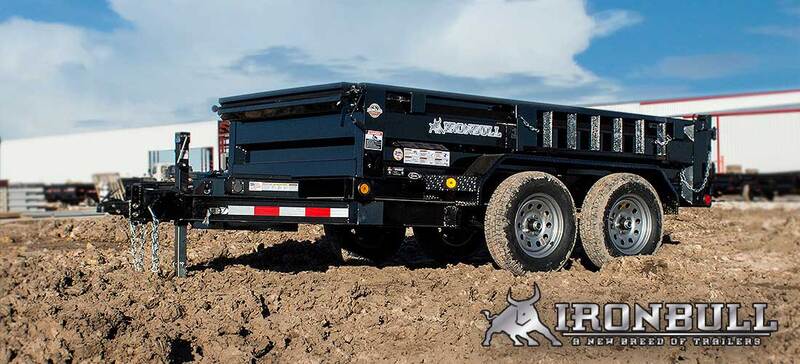 DTB7
7,000 and 9,990 lb GVWR Dump Trailer
(4.8)
Iron Bull DTB model trailers are built to work. With 9,900 - 21,000 lbs of GVWR and tons of lifting power you're sure to always get the job done.
Showing 1-5 of 96 reviews
Starting a dump trailer dumpster business, iron bull looks to be the highest quality trailer I've seen so far.
Courtney Charanza - 01/03/2022
Well, I purchased this dump trailer 3 days ago, and while trying to grease the rear hinge, the zerk fell out. I was also told that the trailers usually come with spare tires, but because of covid, there are none. Maybe covid is the reason the zerk wasn't installed correctly? Larger than the standard hole or just a bad press? Just disappointed 3 days into this.
Very well constructed. Best value on the market. Best kept secret in Dump Trailers!!
Neil Petryshen - 05/26/2021
These dump trailers feature top of the line brake axles and radial tires, providing a solid foundation for each Iron Bull dump trailer, and ample grip for stopping power. Sherwin-Williams Powdura powder coat gives each trailer a rugged finish with a showroom shine. Hydraulic cylinders are the muscle for each Iron Bull dump trailer and remote operated hydraulic pumps feed the beast. This trailer comes with lifetime LEDs provided by TecNic lighting - and all units are powered by a deep cycle battery. Each Iron Bull Trailer also comes equipped with a standard tarp kit, stake pockets, locking pump box, 5 position adjustable coupler, multi-function gate and 110v wall outlet charging receptacle for your battery. Our 60" wide 7k bumper pull dump may be small, but it's full of might. With two 3500lb axles and tons of standard features, this model is a great addition to any job site or home.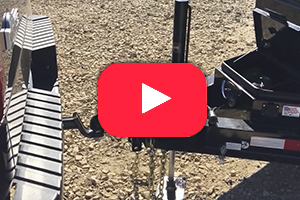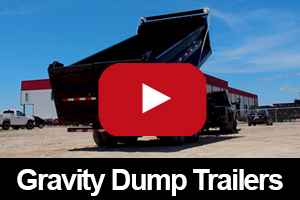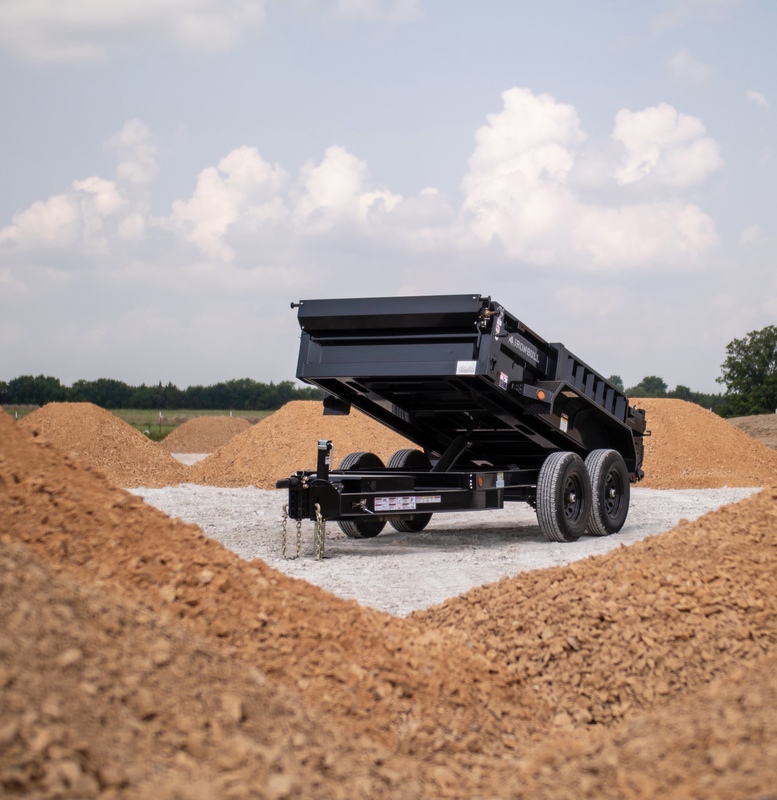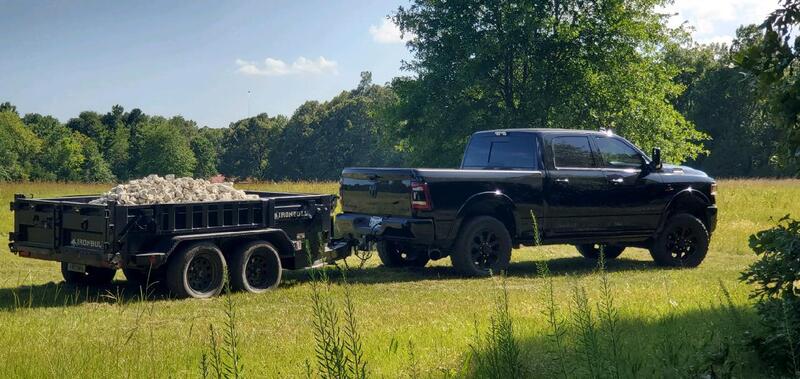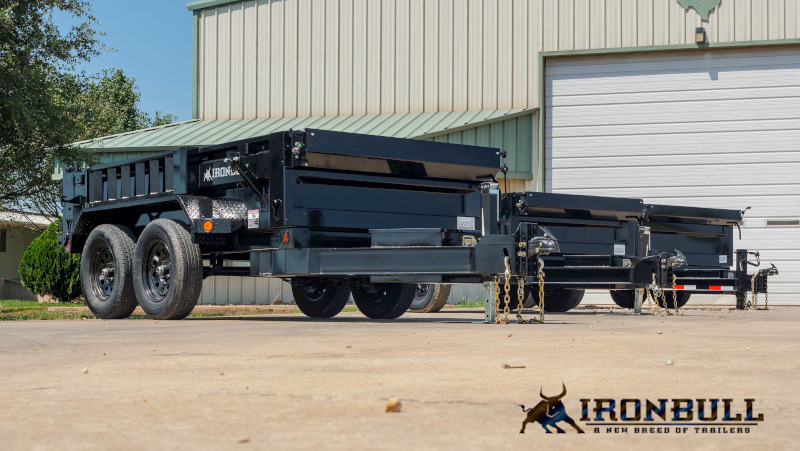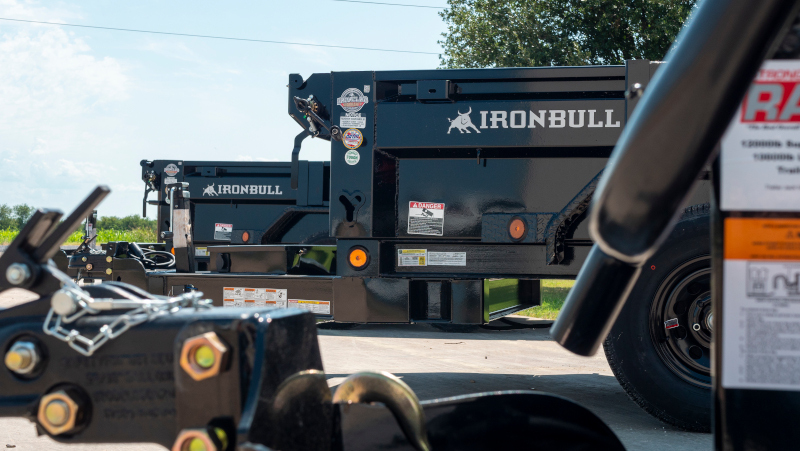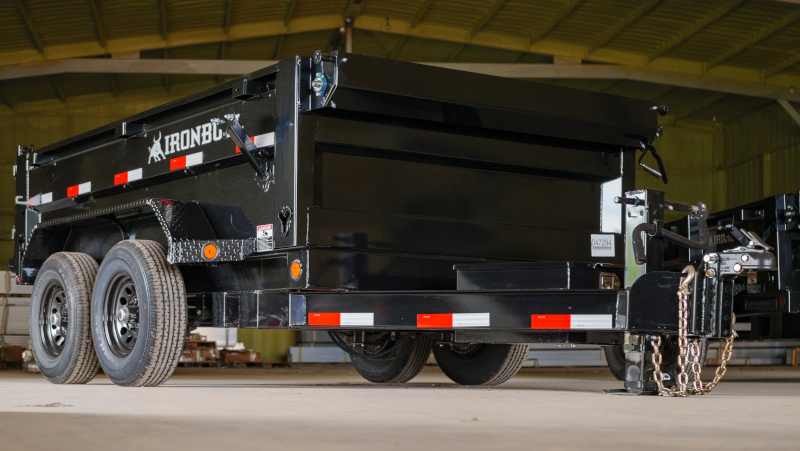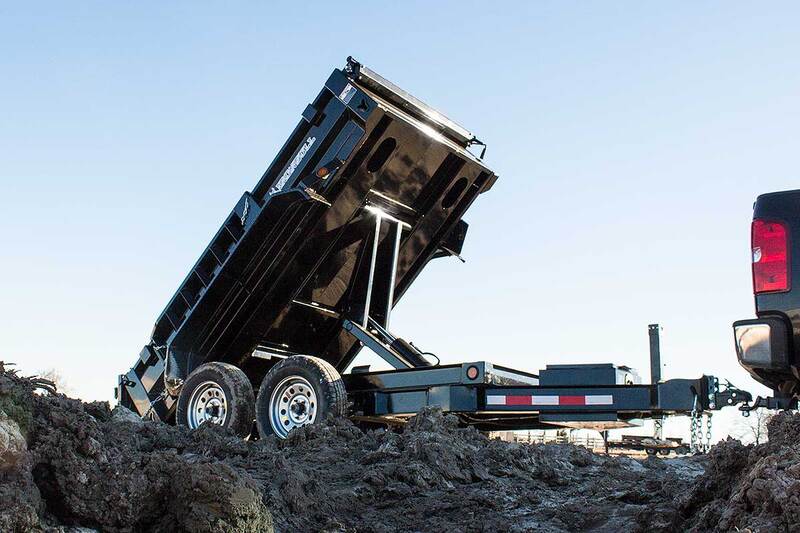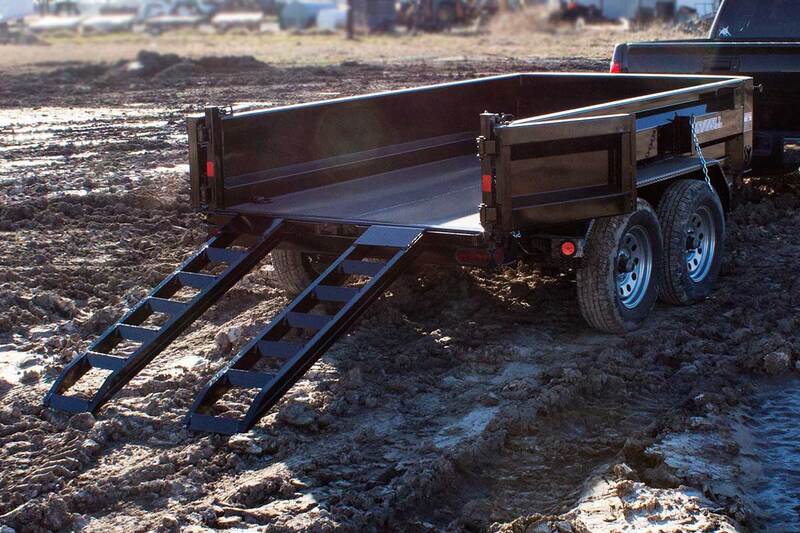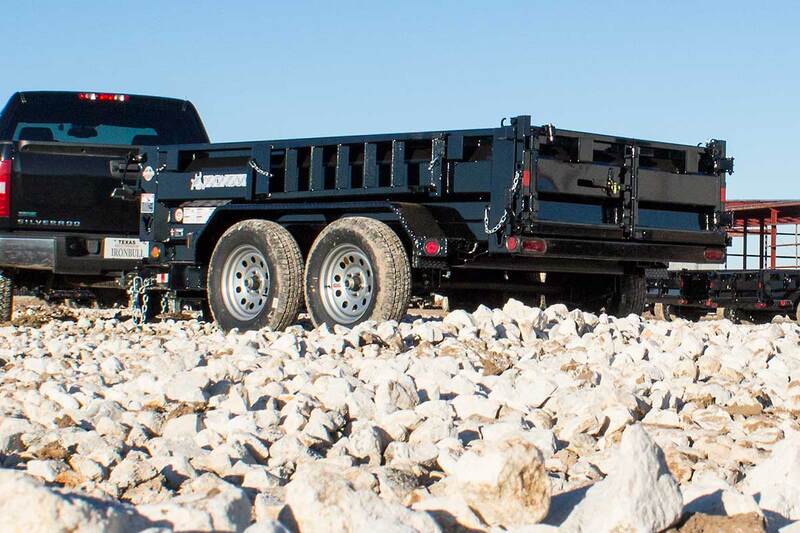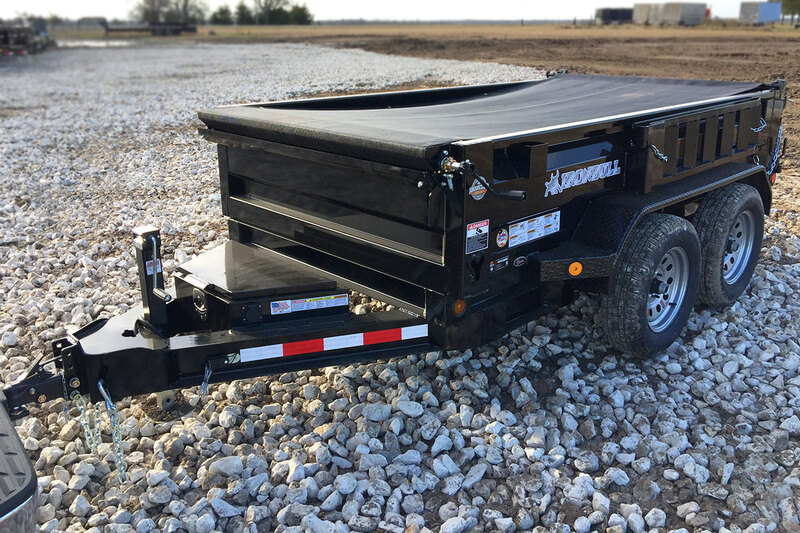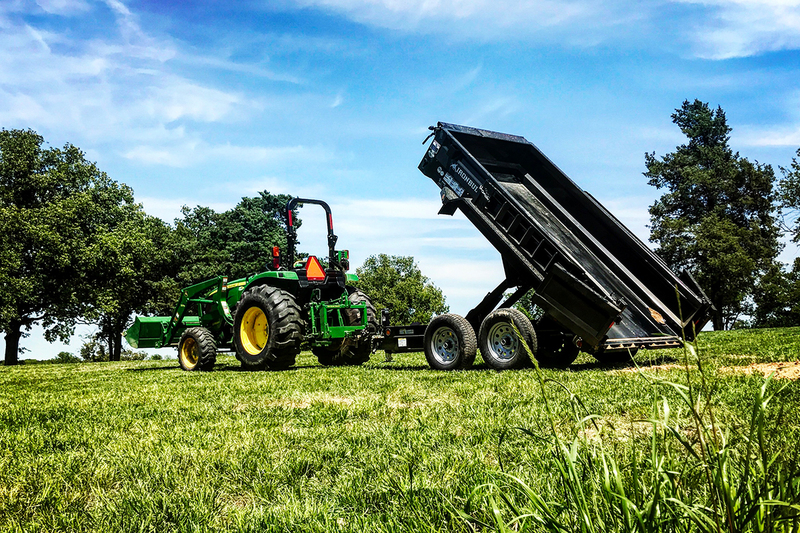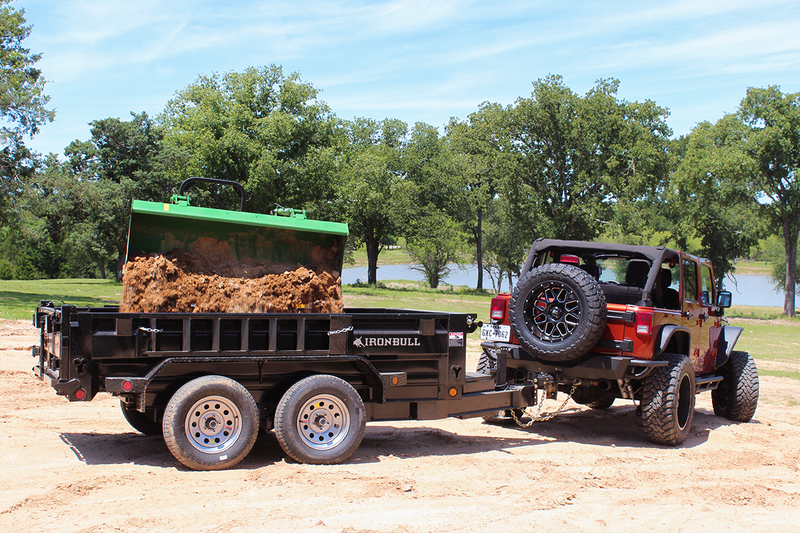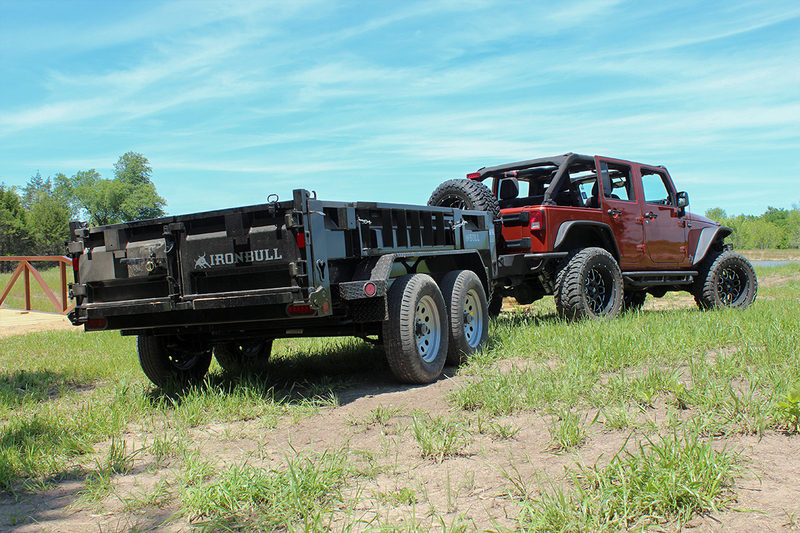 Dual 6" I-Beam Frame (12 lbs / ft)
7 Gauge Steel Flooring
5' Slide-in Ramps
4" Tubing Bed Frame
3 x 3/16" Channel Crossmembers
Full Length Bed Runners and Ramp Pockets
10 Gauge 18" or 24" Steel Sides
Standard Retractable Tarp Kit
10k Drop-Leg Jack
2 5/16" Adjustable Coupler
Cambered Brake Axles
Multi-leaf Slipper Spring Suspension
Black Wheels
Radial Tires
Spare Tire Mount
Rear Support Stand Bracket
Three-Way Spreader Gate
Powdura Powder Coat & One Cure Primer
Double Acting Pump Unit w/ Gravity Down
Flow Control Valve
Locking Pump Box
Standard Stake Pockets
Weld On Diamond Plate Fenders
4 Floor Mounted 5/8" D-Rings
DOT Approved Lighting
Lifetime LED Lighting
Molded Sealed Harness with Resistors
LED Voltage Indicator in Remote
Built-In 5 amp Battery Charger
7-Way Receiver Female Plug with Adapter
*Weight is approximate base model. Optional features will change
Attention: Due to supply chain issues some standard features are subject to change without notice. If a feature is of particular importance for you, please verify with your dealer prior to purchase.

Ramps (7k, 10k) 12" x 58"
Tandem 8k Axles
Available Three 7k Axles
Rear Stabilizer Jacks
3' or 4´ Side Walls
Scissor Hoist with 516 Cylinder
Solar Charger (1.5 Amp)
Spare Tire
2-10K Drop-Leg Jacks
Hydraulic 10 k Jack
Wireless Remote
3-Way Pump
24" Solid Side Extensions
Mud Flaps
Cold Weather Harness
Turtle Tarp
Let's Roll
You won't find a better warranty for a better trailer anywhere else. We've got you covered. With the best in class trailer, best in class warranty, and free roadside assistance, you'll be ready to go in no time... let's roll.
Learn More