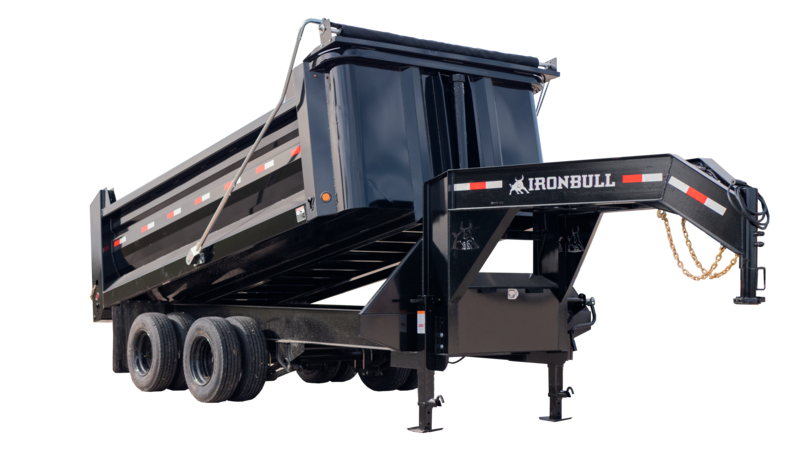 DSG22
Gooseneck Deckover Dump Trailers
Our DSG, (better known as the ''Frankendump'') is back and is BETTER than ever! No job is too big for this monster...
It's back! The DSG "Frankendump," this monster delivers all of the lifting power with it's 3 stage 12 ton telescopic cylinder. With a newly designed 10 Ga high jogged formed floor and sides and packed with some serious features, you'll be the talk of the job site.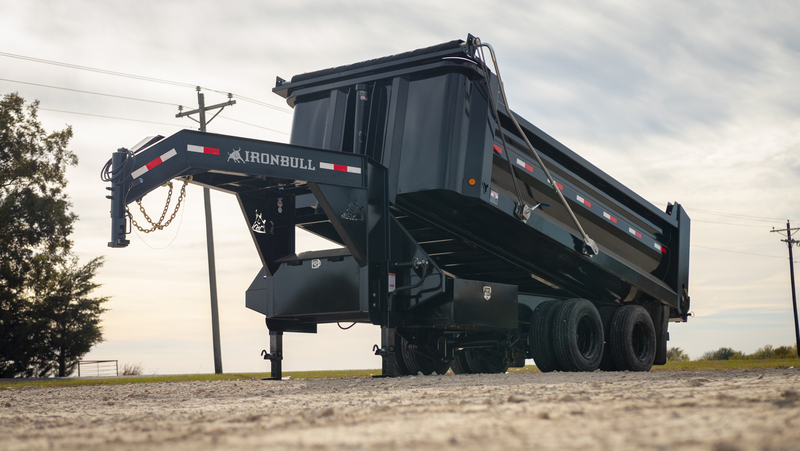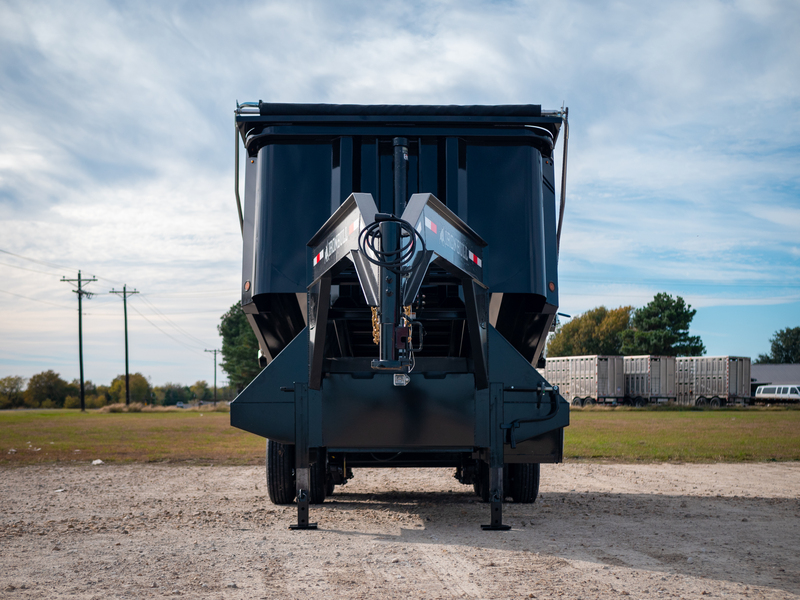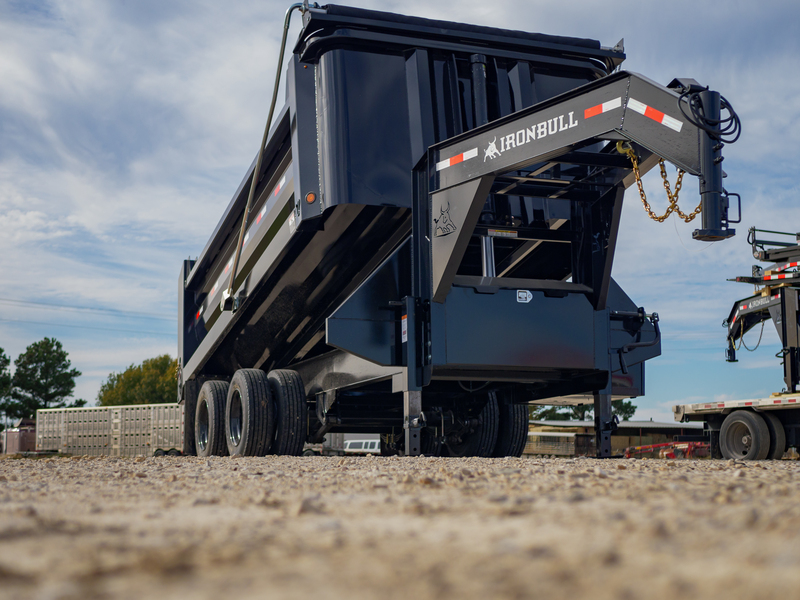 2-10,000 Lb Premium Electric Brake Axles
12" 19lb I-Beam Frame
12" 19lb I-Beam Riser
12" 19lb I-Beam Neck
48" 10 Ga Dump Sides
25K 2 5/16" Adjustable Gooseneck Coupler
2-10K Drop Leg Jacks
Front Full Tool Box
Telescopic Cylinder (12 tons X 144")
T80 Electric Tarp System (Front Mount Galvanized)
Dual Mud Flaps
Sealed Wiring Harness
D-Rings 3 X 5/8'' (8 Each)
ST 235/80 R16 LRH 16 Ply
Spare Tire ST 235/80 R16 LRH 16 Ply
Stake Pockets
Side Step Plate & Ladder
Rear Spreader Gate
Primer Paint & Premium Black Powder Coat
*Weight is approximate base model. Optional features will change
Attention: Due to supply chain issues some standard features are subject to change without notice. If a feature is of particular importance for you, please verify with your dealer prior to purchase.

12,000 Lb Electric Brake Axles
Let's Roll
You won't find a better warranty for a better trailer anywhere else. We've got you covered. With the best in class trailer, best in class warranty, and free roadside assistance, you'll be ready to go in no time... let's roll.
Learn More