TLB14
14,000lb GVWR Tandem Axle Low-Pro Tilt Trailer
(4.7)
Iron Bull Gravity Tilt Decks offer a great alternative to ramps, steep loading angles and possible hang up points of traditional flat deck units. 14,000 lbs of gross vehicle weight rating ensures you have enough capacity for your heaviest loads, as well as expert craftsmanship combined with top-tier components will ensure you have an effortless tow. It's a great fit for work and play.
Showing 1-5 of 19 reviews
David Hashimoto - 10/20/2021
I use my trailer for my excavator and tractors with implements, had a 14k dual ramp, was harder to load than the ironbull low profile tilt bed 14k 22ft i have purchased, also it tows a lot easier and smoother, I would recommend this trailer to anyone who is looking for a tilt bed option.
Earl Johnson - 11/02/2020
personally i think its one of the best looking trailers ive seen. ive used it to move our skid loaders around and it pulls nicely and the trailer brakes work well.. so far its been a nice unit and have had a few compliments on it. the tilt portion is really nice and i like that the lock unlock is on one side unlike my last trailer.
Andrew Michl - 10/04/2021
Jerald Steele - 04/11/2022
Ooupes Ctsinc - 09/03/2020
I was looking for a gravity tilt trailer that I could use to move my skid steer and mini excavator on. I also planned on installing a winch to use it to move vehicles. I chose the Ironbull because it could perform all of these tasks. The Carolina trailers tilt decks were far too short to load a truck on, and the Indiana brands the fixed deck was too small to fit additional skid steer implements. This trailer does it all. Has the stop valve and torsion axles which make it stand out even further from the competition. So far I am very pleased with the performance of this trailer and I do recommend it.
Our 83" wide low-profile 14k bumper pull tilt deck is by far our most popular model. With two 5,200 or 7k Axles and tons of standard features, this model is a perfect fit for the contractor or weekend warrior. Go full tilt with your trailering. 7k brake axles and radial tires provide a solid foundation for each Iron Bull tilt trailer and ample grip for stopping power. Sherwin-Williams Powdura powder coat gives each trailer a rugged finish with a showroom shine.
USA made, lifetime recessed LEDs are provided by TecNic lighting. Each Iron Bull Trailer also comes equipped with a stake pockets, pipe spools and rub rail, removable diamond plate fenders, and adjustable coupler. Our 83" wide 14k low-pro bumper pull is by far our most popular tilt deck model, perfect fit for work or play.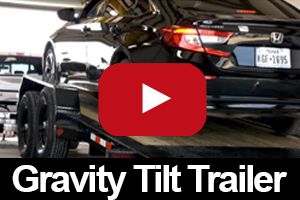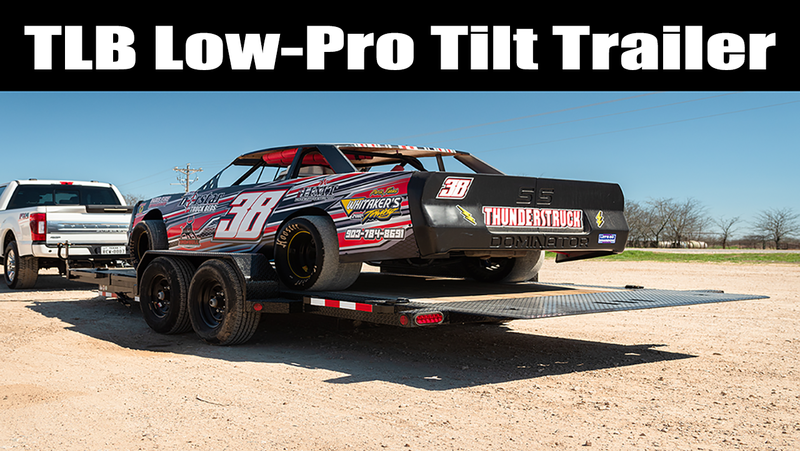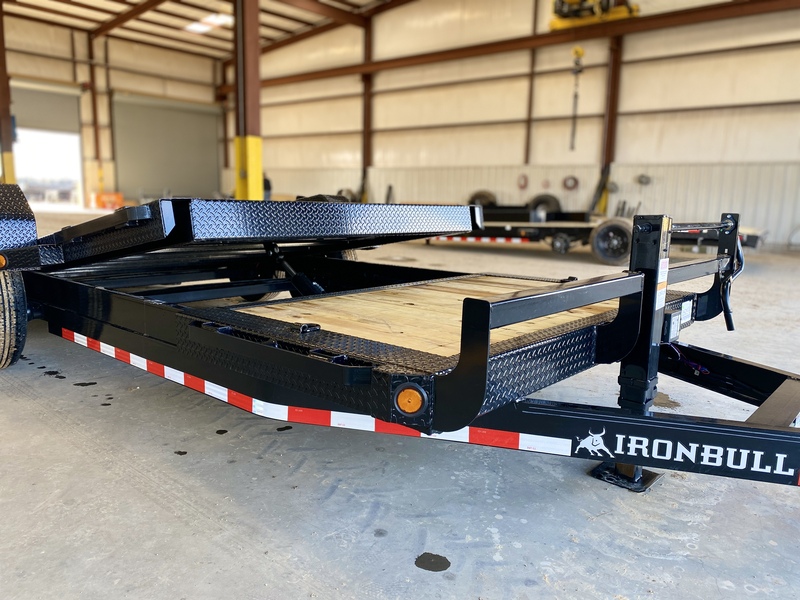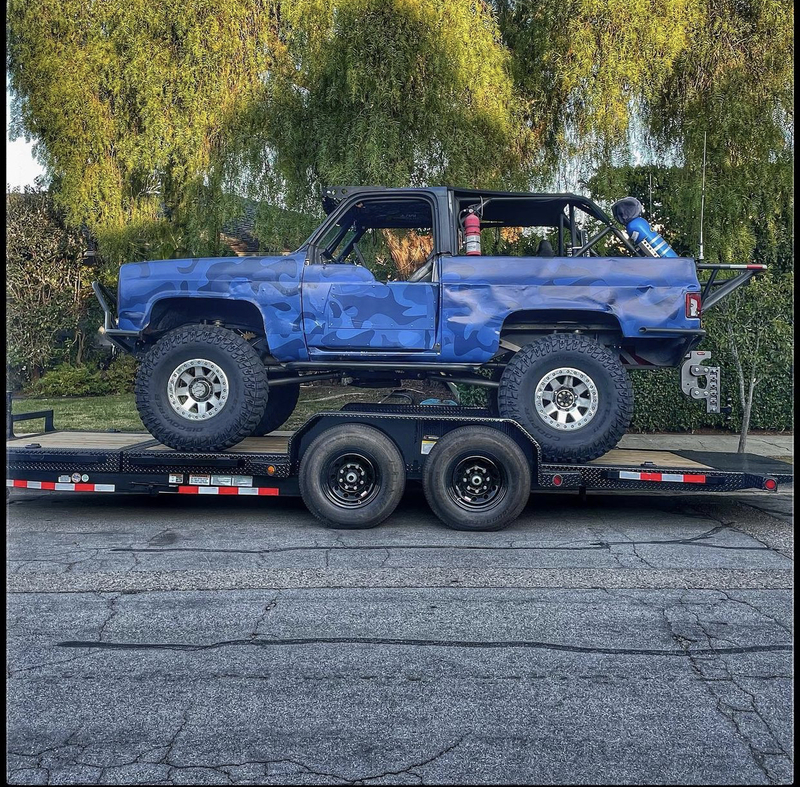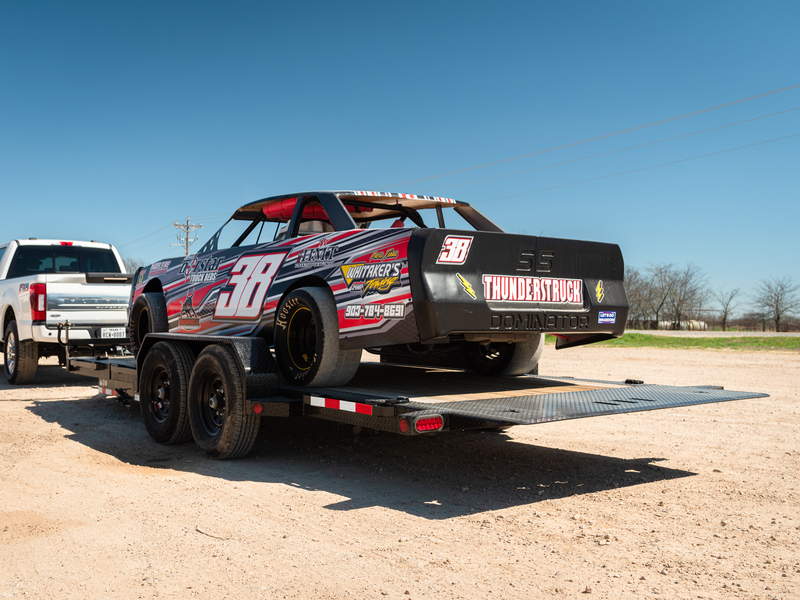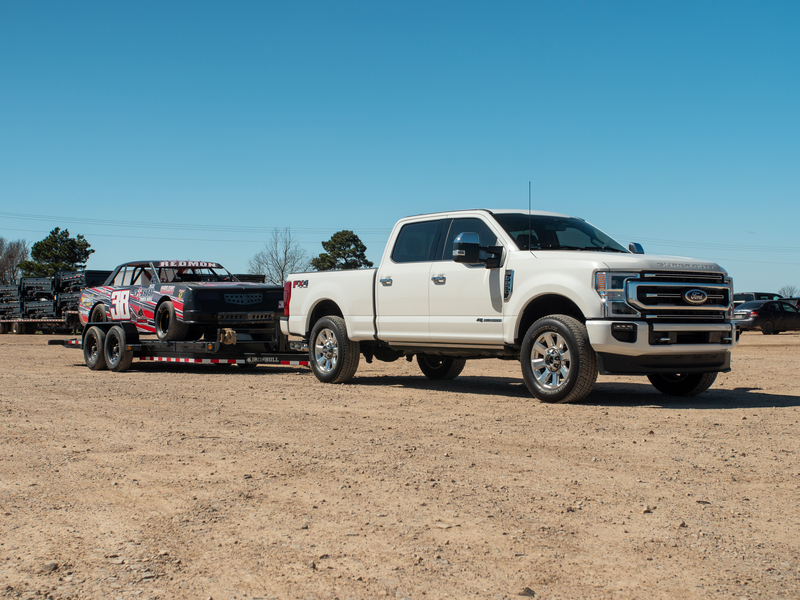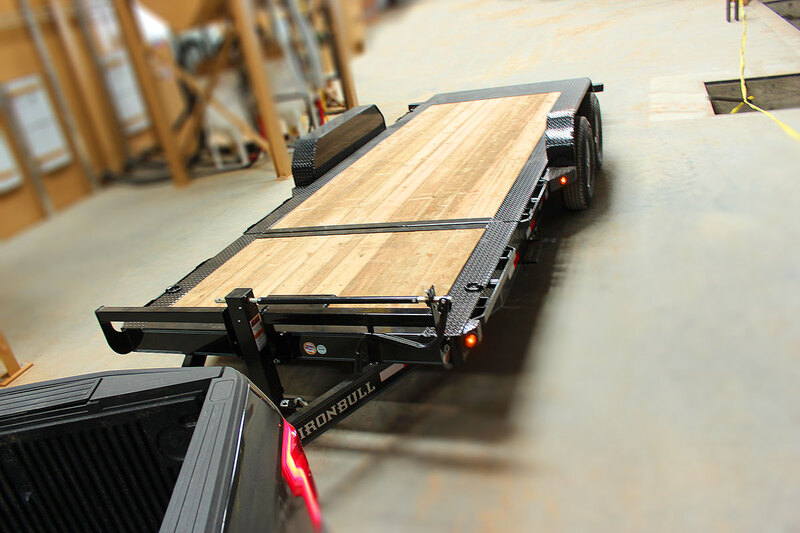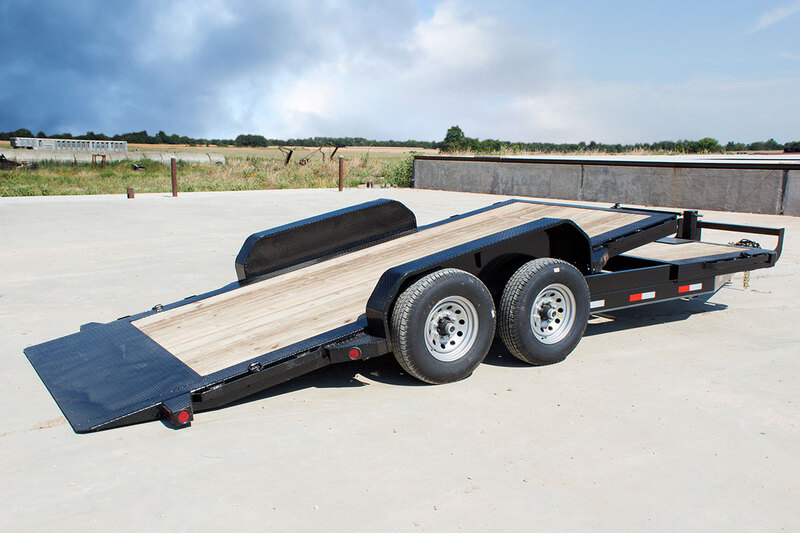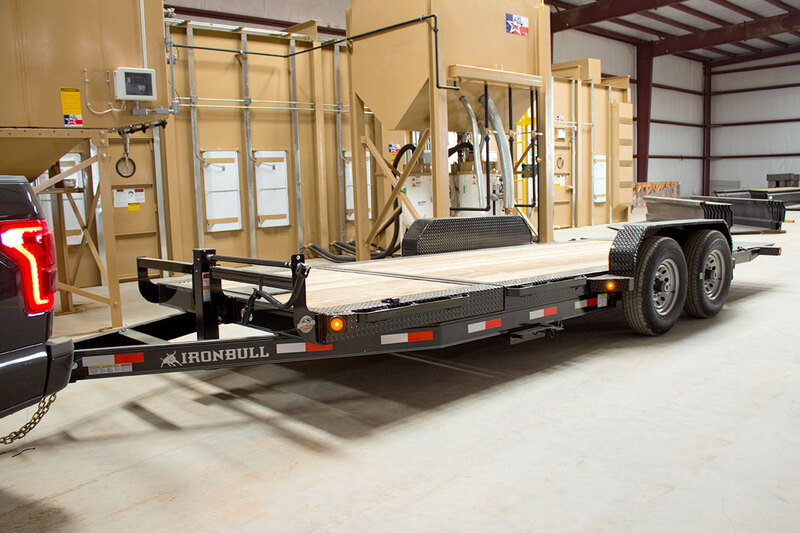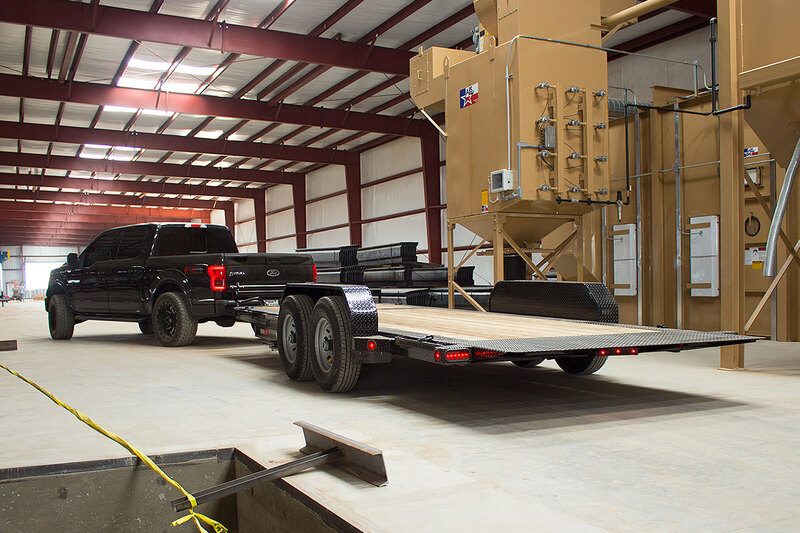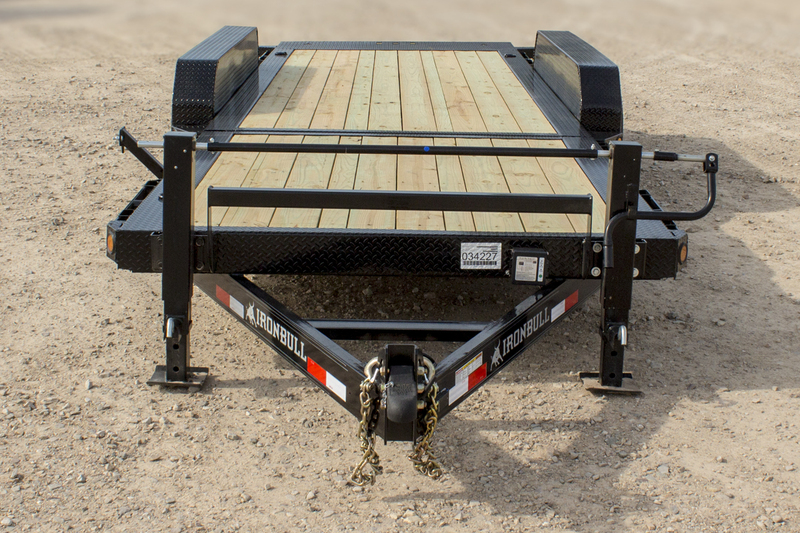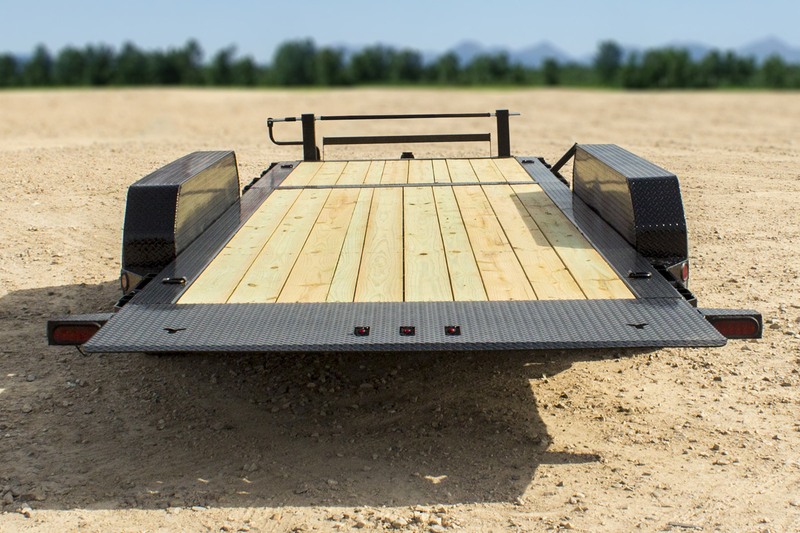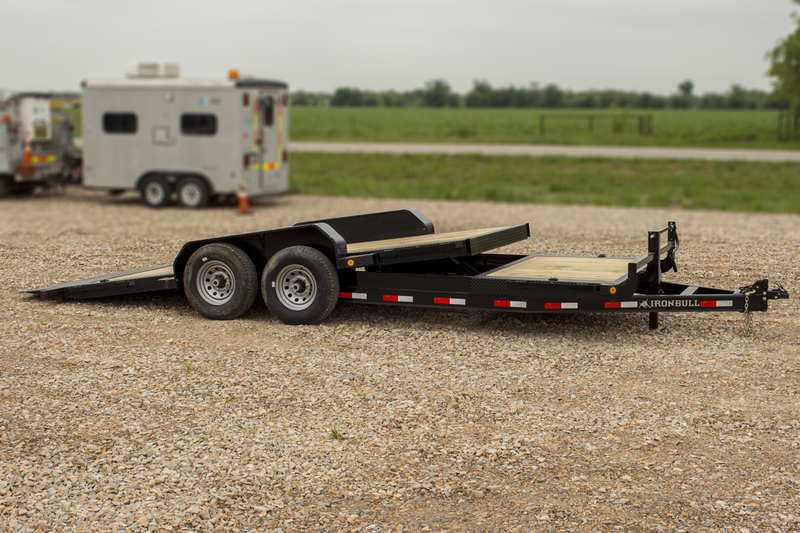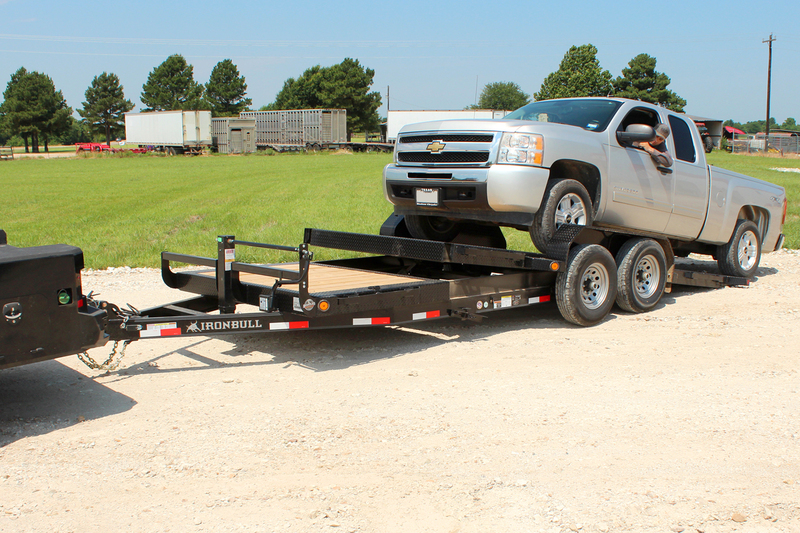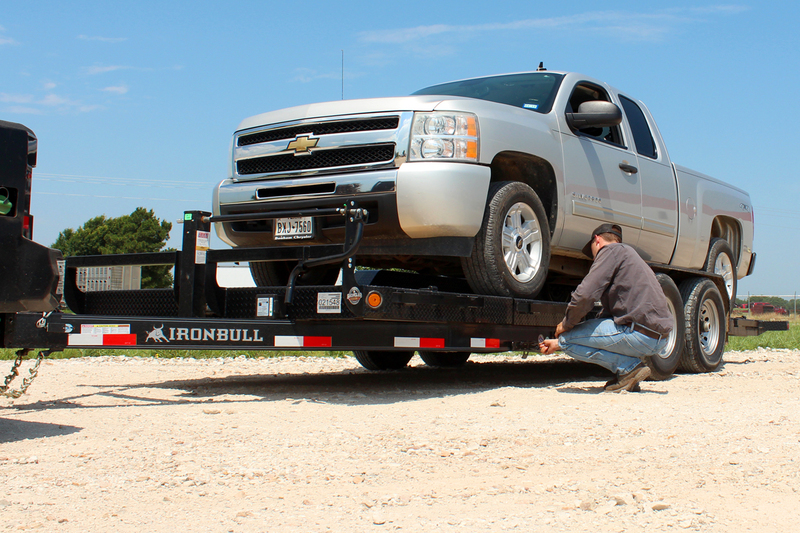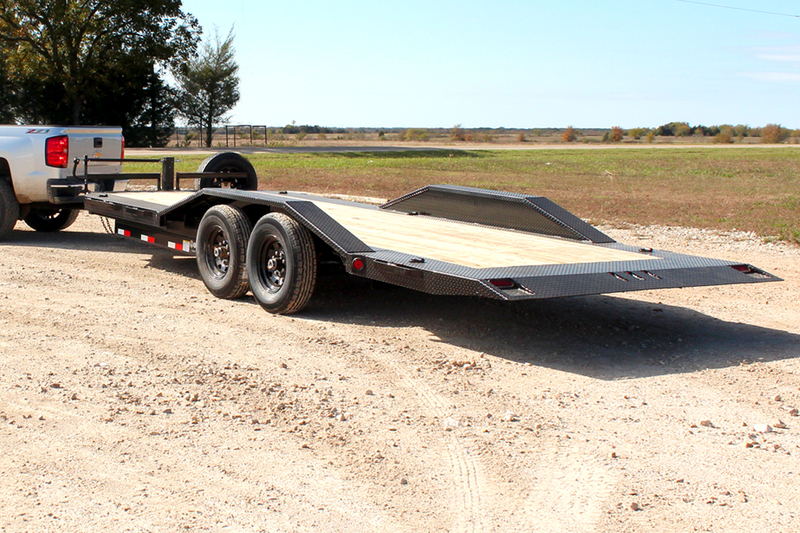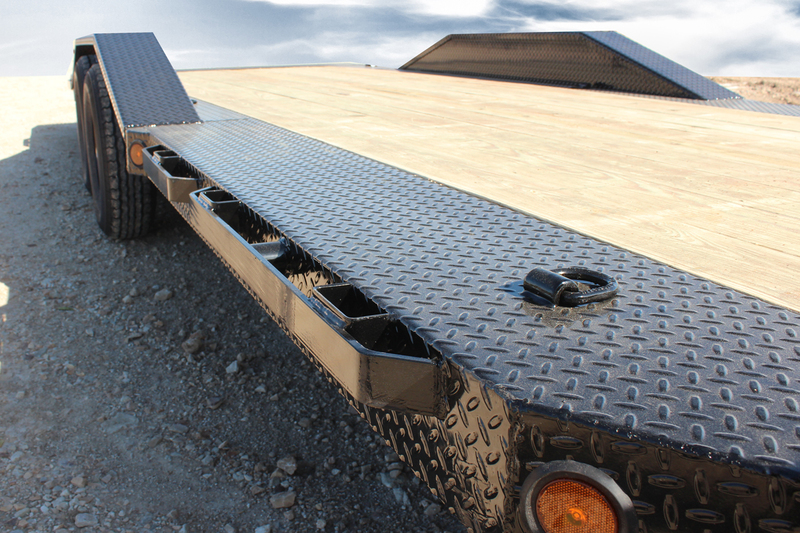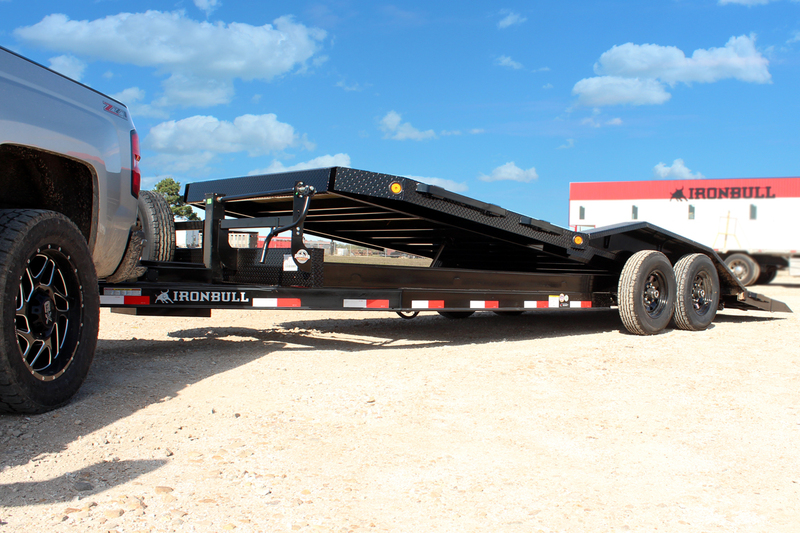 6" Channel Tongue (8.2 lbs/ft)
2 - 5200 or 7000 Lb Torsion Axles
2 5/16" Adjustable Coupler
Formed 3 x 3/16" Channel Cross Members
20" Deck Height
11 Degree Loading Angle
Knife Edge Tail
Removable Diamond Plate Fenders
Rub Rail and Stake Pockets
10k Drop-Leg Jack
4 Standard 3" D-Rings
Radial Tires
E-Z Lube Hubs
3" x 10" Cylinder with 1.5" Shaft
Cambered Torsion Axles
Multi-leaf Slipper Spring Suspension
Treated Pine Floor
Lifetime LED Lighting
All Lighting DOT Approved
Molded Sealed Harness with Resistors
7-Way Receiver Female Plug with Adapter
Sherwin-Williams Powdura Powder Coat
*Weight is approximate base model. Optional features will change
Attention: Due to supply chain issues some standard features are subject to change without notice. If a feature is of particular importance for you, please verify with your dealer prior to purchase.

Power Up/Power Down
Full Deck Tilt
102" Wide Deck
Third Torsion Axle
Drive Over Fenders
12" Crossmembers
14-Ply 235/85 Tire Upgrade
2-10K Jacks
Rough Oak Axles
Steel Floor
LED Backup Lights
Cold Weather Harness
Additional D-Rings
Front Tool Box
Weld On Spare Tire Mount
Bolt On Spare Tire Mount
1/2" Winch Plate
Spare Tire
Let's Roll
You won't find a better warranty for a better trailer anywhere else. We've got you covered. With the best in class trailer, best in class warranty, and free roadside assistance, you'll be ready to go in no time... let's roll.
Learn More