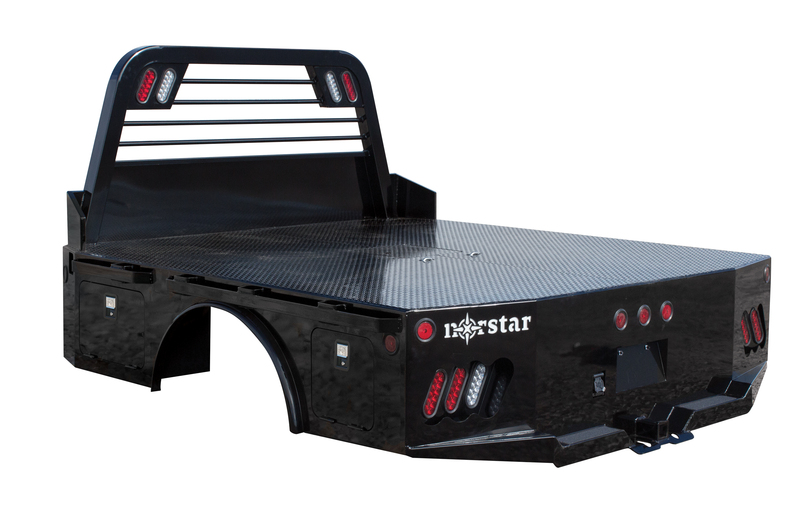 ST
Norstar Skirted Truck Bed
(4.3)
Need a working truck bed with a little extra built in storage? Our ST skirted truck bed might be just for you. This bed has many features, some of which include four locking boxes (standard) as well as 10 gauge sides, mated with the 11 gauge full skirted bumper. This bed is the perfect fit for any single or dual wheeled work truck and can keep up with your daily workload.
Showing 1-5 of 10 reviews
Keith Sanders - 05/14/2021
I'm in the land clearing business and I needed a bed that's as tough as the work that I do. So far I have been impressed with my Norstar ST bed.
Put the st bed on my f250. Best thing I have done to it. Build well, and makes the truck look good.
MY STORY IS NOT STARTING OUT WELL, I PURCHASED A NEW NORSTAR HAY BED FOR MY CATTLE OPERATION AND AFTER JUST SETTING 30 BALES I STARTED HAVING ISSUES WITH ALIGNMENT ON HAY SPIKES TO THE POINT OF IT NOT BEING OPERATIONAL. FOUND SOME MISSING HARDWARE FROM THE FACTORY. I MADE A WARRENTY CLAIM AND STILL DO NOT HAVE THE ISSUE RESOLVED THE DEALER IS TRYING HIS BEST BUT NORSTAR DOESNT SEEM TO STAND BEHIND THERE PRODUCT .
Dustin Estes - 09/11/2020
I damaged my factory truck bed. I love the new paddle latch design on the toolboxes. I just wish it was painted instead of powder coated.
The standard 2.5" receiver allows you to add a hitch for bumper pull cargo, and a 2 5/16" gooseneck ball is standard in case you are hauling a heavyweight. Our receivers are lab tested and certified for 18,500 lbs bumper capacity and 30,000 lbs gooseneck capacity. 1/8" Diamond plate flooring will give you a lifetime of duty and both 7 way and 4 way towing plugs make sure you can hook up and go any time. Standard lifetime LED lights ensure you will never be left in the dark, and the tubular steel headache rack will protect your cab from most anything you can throw its way. Standard angled corners help you maneuver into tight spaces and standard exposed rub rail and stake pockets give you plenty of contact points for securing any load.
Check out our optional features and build a bed to suit your workload today.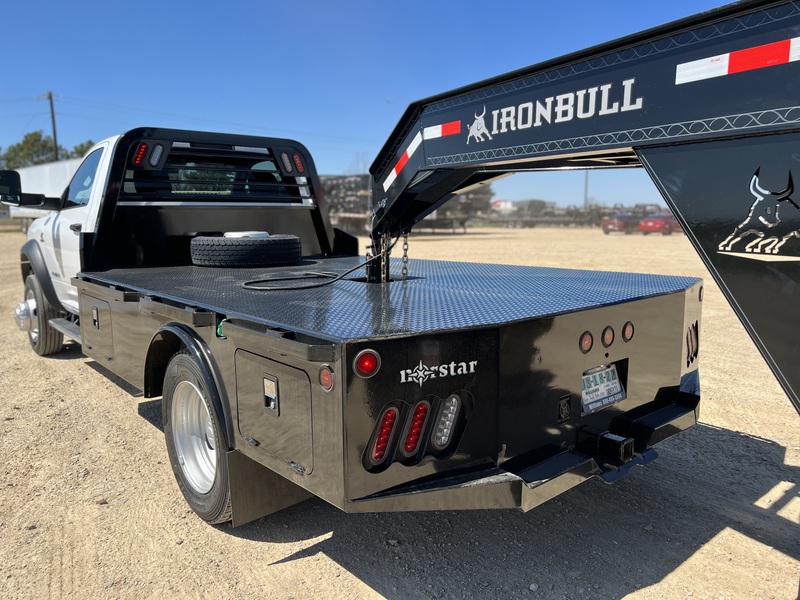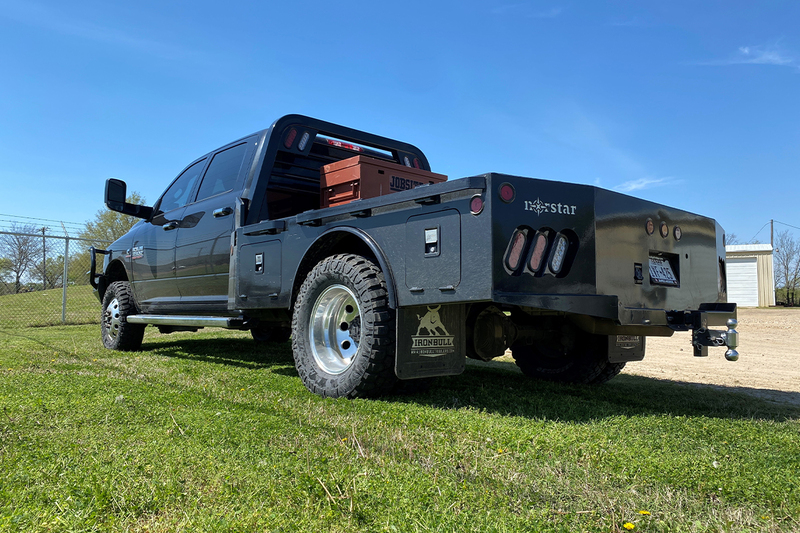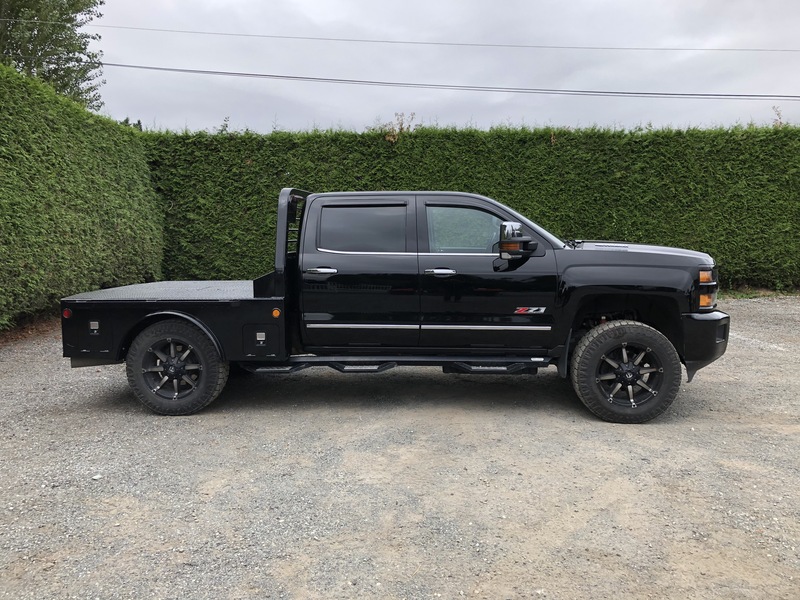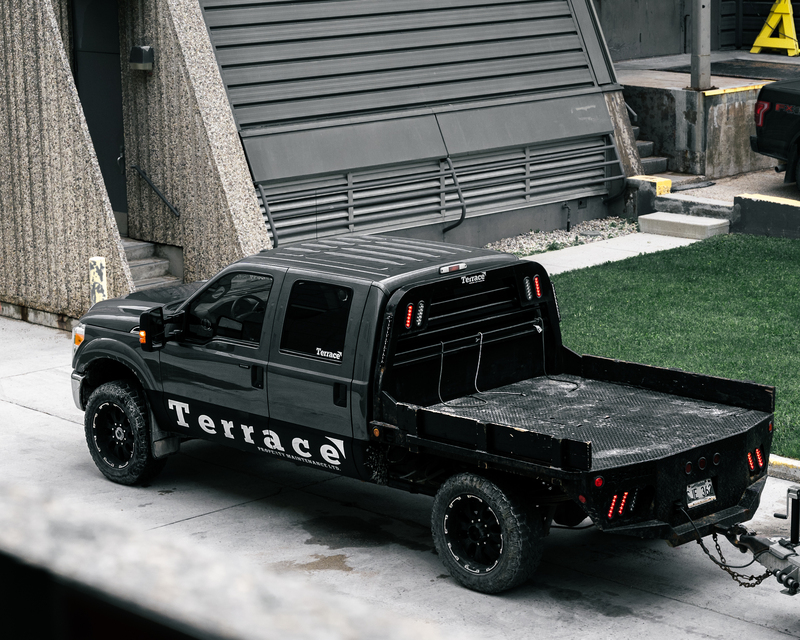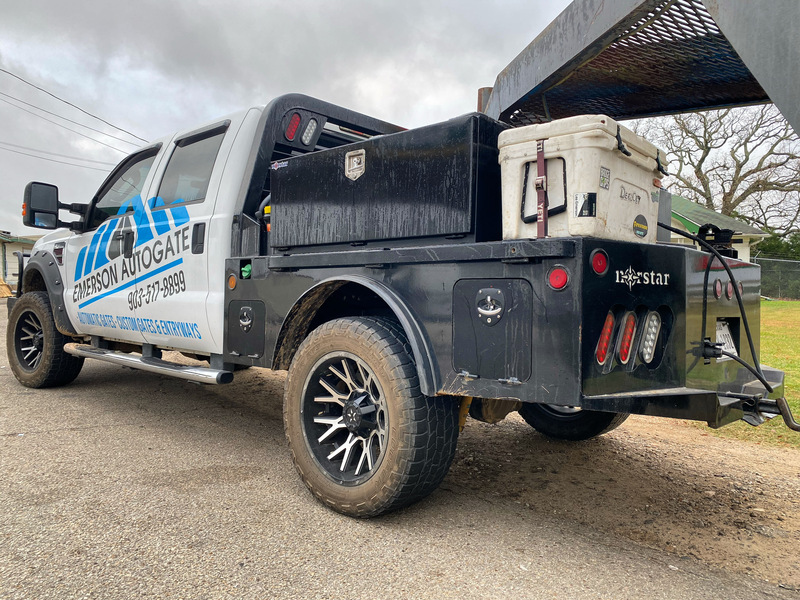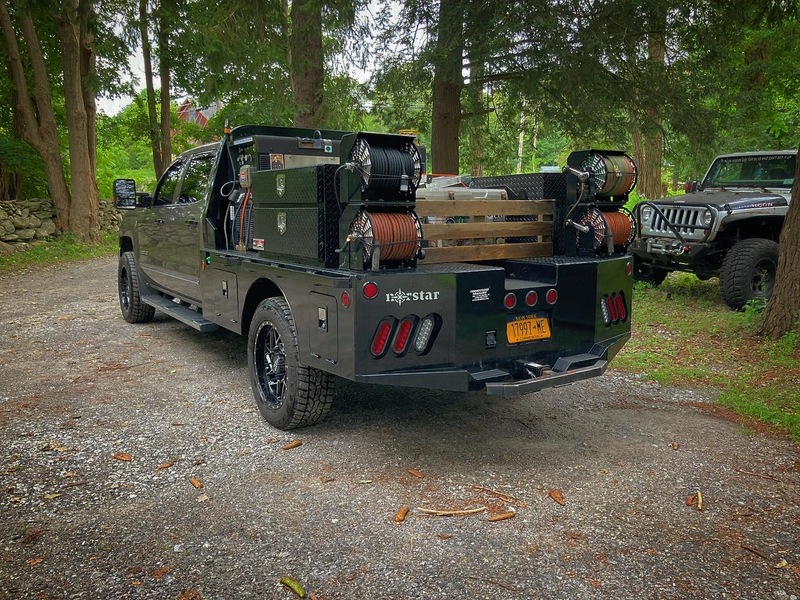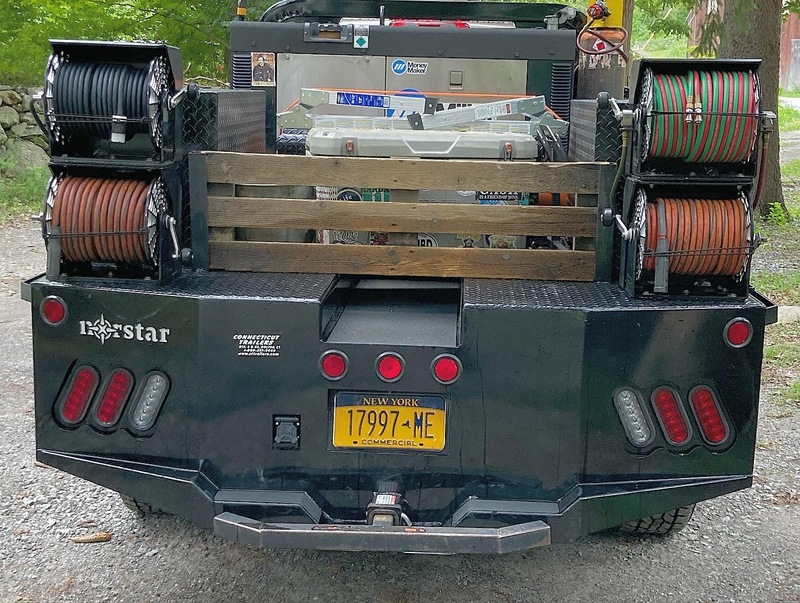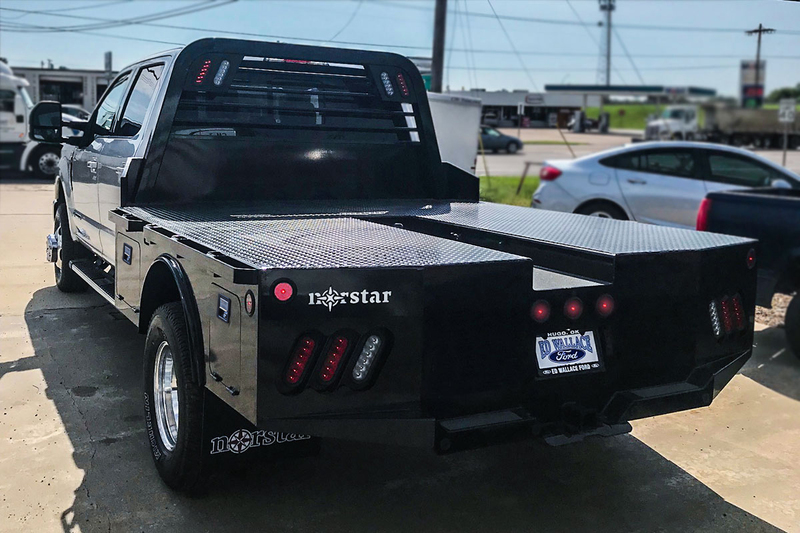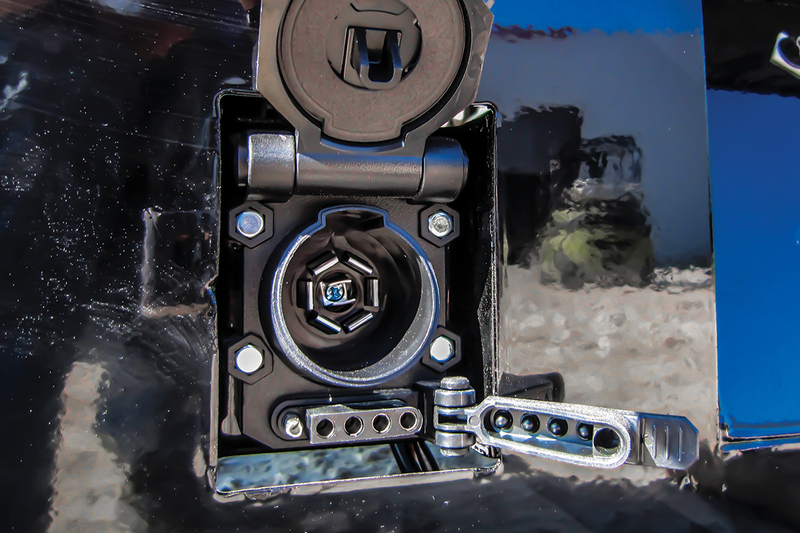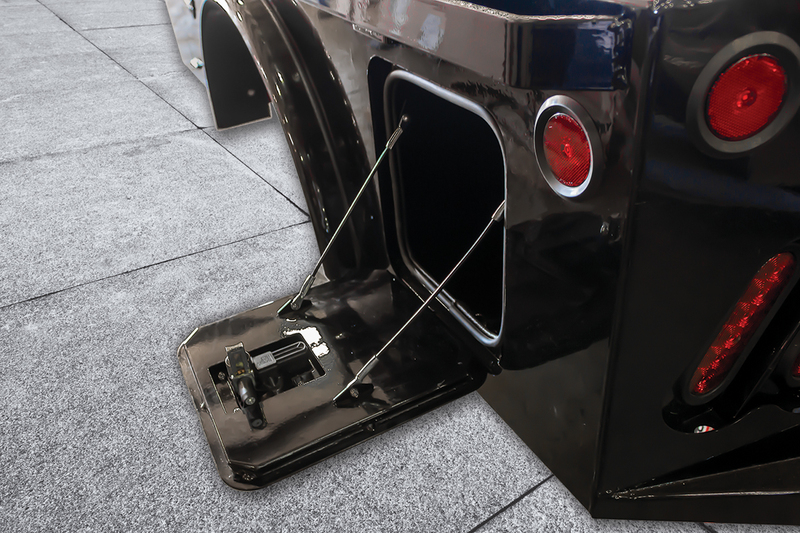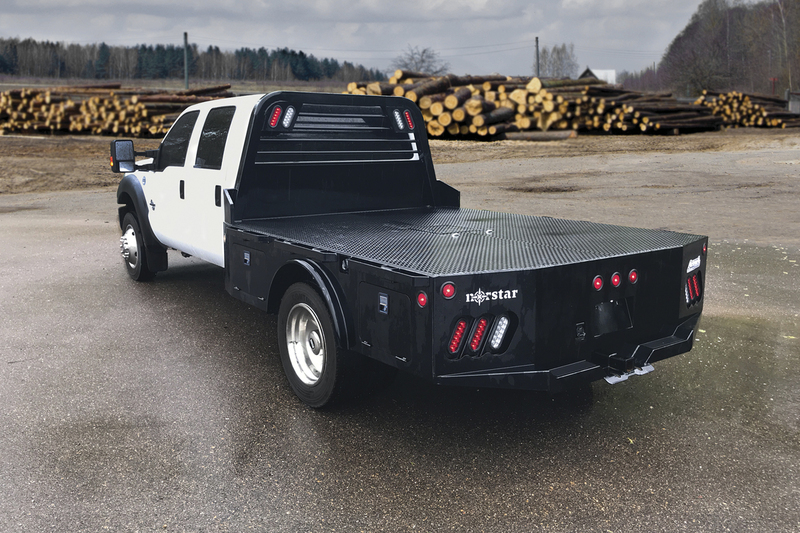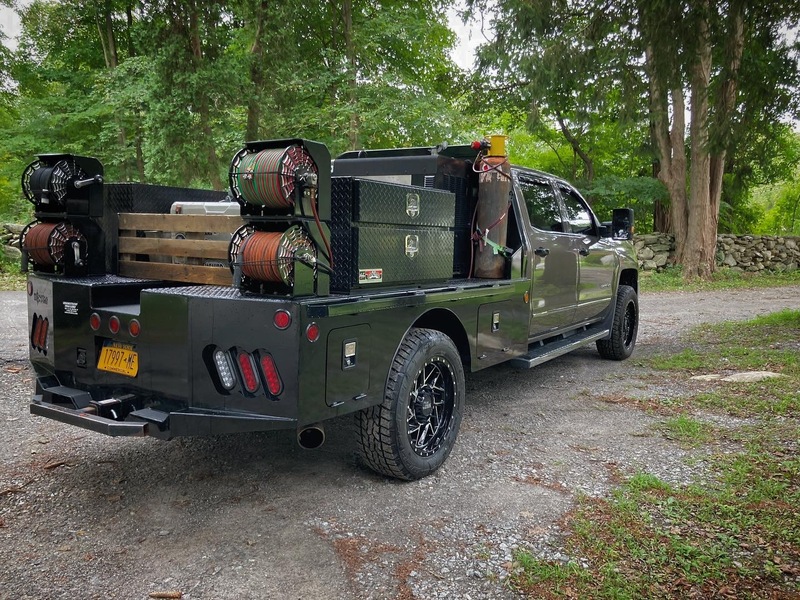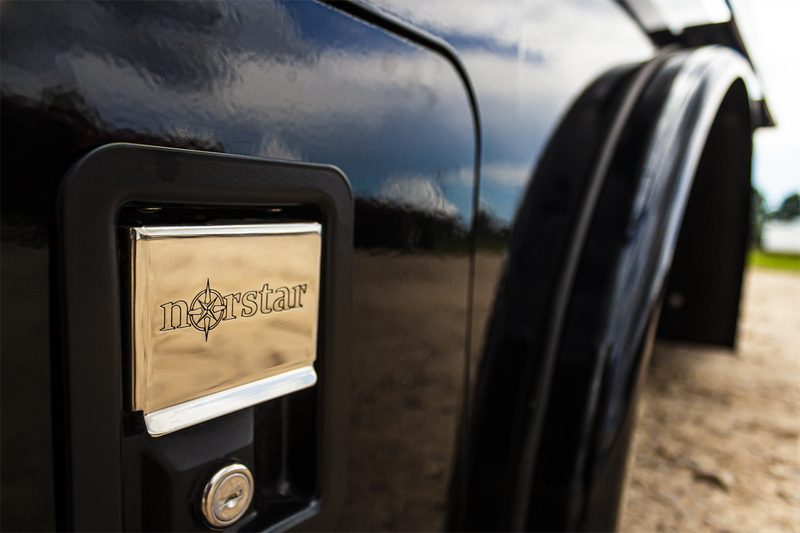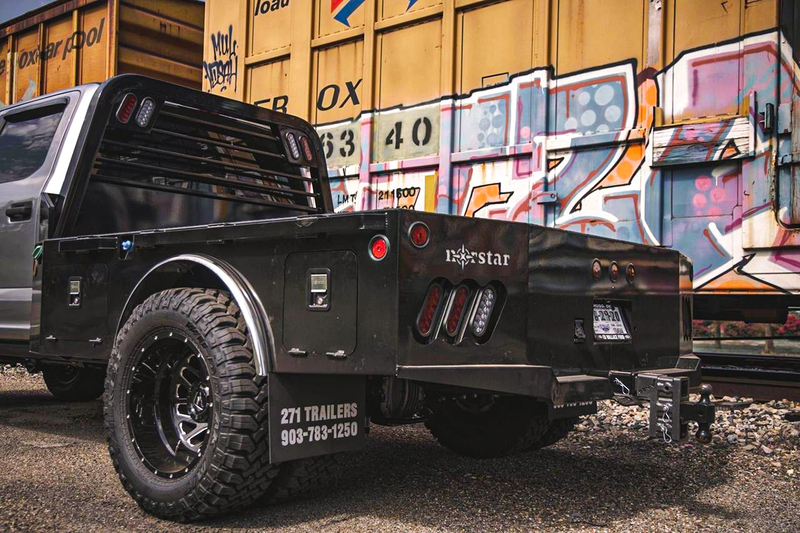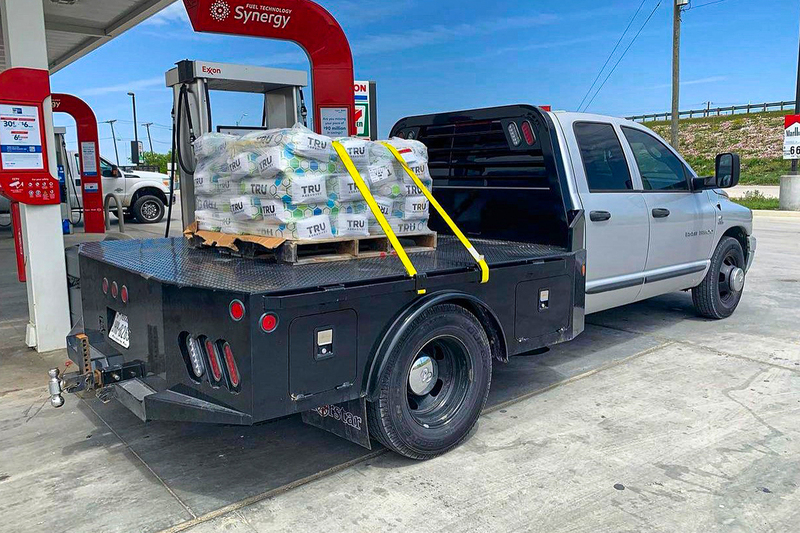 Structural Steel Frame
2.5" 18.5k Rated Bumper Receiver
30k Rated 2 5/16" Gooseneck Ball
4" Runner Channels
Formed 3 x 3/16" Channel Cross Members
Steel Tube Head Rack w/ Cross Bars, Tail & Rev. Lights
Steel 1/8" Diamond Plate Floor
Built in Gooseneck Well w/ Ball Mounted & Diam Plate Lid
Angled Fuel Filler Neck & DEF Ready
Skirted Rear Bumper w/ Anti Slip Step
Receiver Hitch Ready
11 Ga Steel Construction w/ 11 Ga Rear Bumper
Mudflap Brackets
7 Way Plug in Gooseneck Box
Removable Smooth Black Fender Flares
Powder Coated Black
2.5" LED Reflective Marker Lights
4 Clear 6" Oval LED Reverse Lights
6 Red 6" Oval LED ST/TL/TN Lights
Single LED License Plate Light
All Lighting DOT Approved
Molded Sealed Harness with Resistors
7 Way Receiver Female Plug w/ ADAPTER
Front and Rear Tool Boxes Standard
*Weight is approximate base model. Optional features will change
Attention: Due to supply chain issues some standard features are subject to change without notice. If a feature is of particular importance for you, please verify with your dealer prior to purchase.

6" Channel Runners
Additional Cross Member
Additional Stake Pockets
Rear Stake Pokets w/ Rub Rail
Extend Head Rack From Standard Height
Smooth Stainless Steel Polished Fender
Flush Mount 5k Tie Down
Chrome Accent Light Package
Weld on 2.5" D-Ring
Aluminum Cast Rear License Plate Housing
Dual LED Head Rack Work Lights
Single LED Head Rack Work Lights
Gooseneck Trough
Aluminum Diamond Plate Trim
Diamond Plate .188" Floor
B & W Turnover Ball 2-5/16"
Let's Roll
You won't find a better warranty for a better trailer anywhere else. We've got you covered. With the best in class trailer, best in class warranty, and free roadside assistance, you'll be ready to go in no time... let's roll.
Learn More