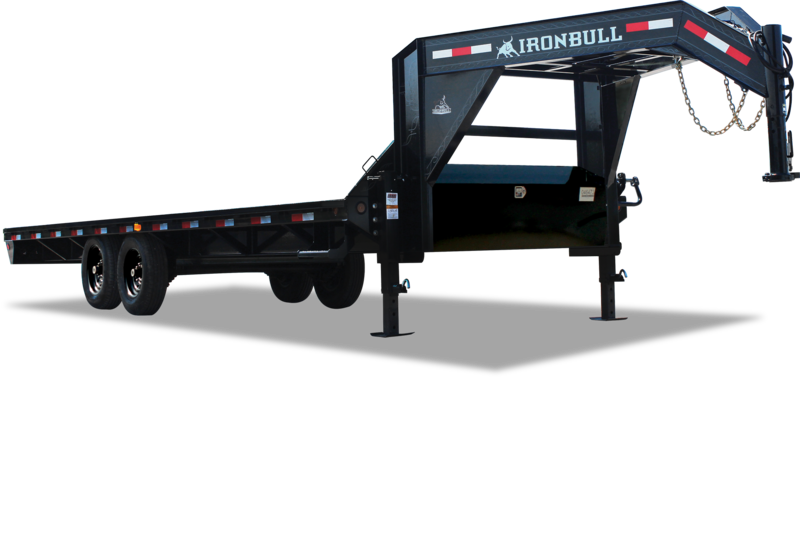 FDG14 Deckover Trailer
Gooseneck Deckover Equipment Trailers
(4.7)
Decades of experience in our new manufacturing company have combined to create one of the most thought out trailers available today. Iron Bull Deck Over Goosenecks are built to get you there and back again and again. These trailers provide an entry level trailer for users that need a heavy-duty unit but do not need a full duty tandem dual trailer. 10" I-Beam makes up the main frame of these workhorses.
Showing 1-5 of 14 reviews
Sage Henning - 05/19/2022
Greenscape Six - 01/19/2022
William Webb - 02/09/2022
Janette Salas - 01/03/2022
KRP Trailers is hands down the best dealer to work with! They're very knowledgeable and explained everything I need to know about my purchase. They found away for me! Trailer is very clean and I'm ready to put it to work.... Thank you Norstar Trailers and KRP Trailers I recommend everyone to call KRP Trailers for your next purchase!
Freda Makatura - 09/01/2021
Glad to have found ironbull trailers. Great quality, great price.
14k Low-Pro Gooseneck 14k Goosenecks have tandem 7k axles, 10" I-Beam Frames, 10" I-beam necks, 3" channel crossmembers and a host of other standard features. 20'-32' length is also available. Iron Bull Goosenecks are some of the most rugged units in service today. 3" Channel crossmembers are standard on 16" centers, and topped with 2" x 6" treated pine wood. A locking toolbox is also standard on the front of each gooseneck trailer. Two 16" side steps adorn the front of each deck.
All wiring is in a sealed harness to help shield it from the weather. Sherwin-Williams Powdura powder coat gives each trailer a rugged finish with a showroom shine. USA made, lifetime recessed LEDs are provided by TecNic lighting. Each Iron Bull Trailer also comes equipped with stake pockets, pipe spools and rub rails as well as an adjustable coupler. All Iron Bulls are sitting on electric brake axles and roll down the road on radial tires. Select from our multiple tail options including our Rampage Ramps, slide in ramps, or stand up ramps and ride off with your new Iron Bull today.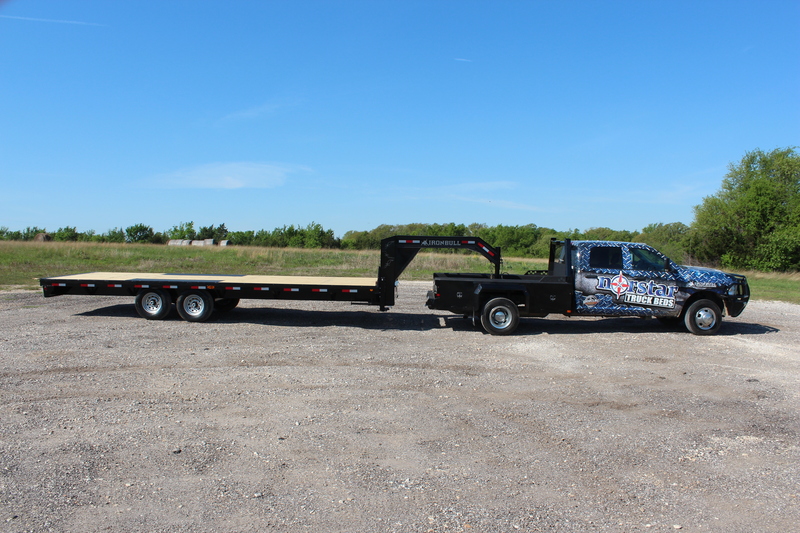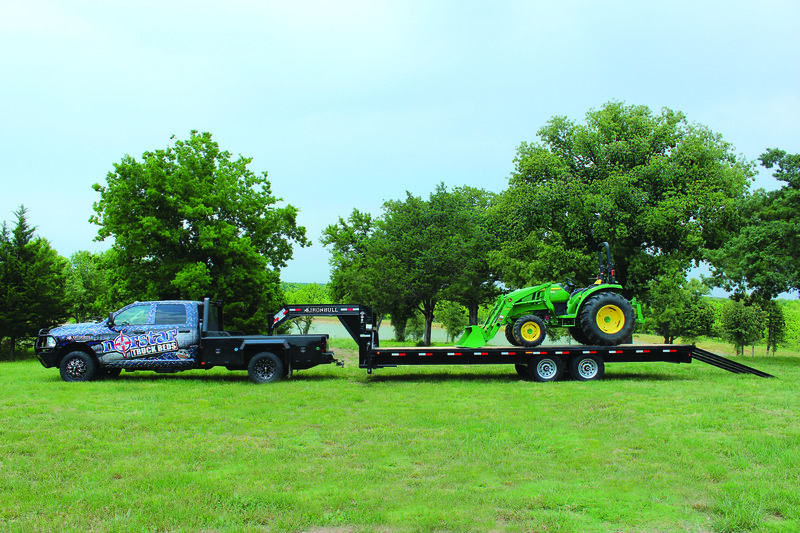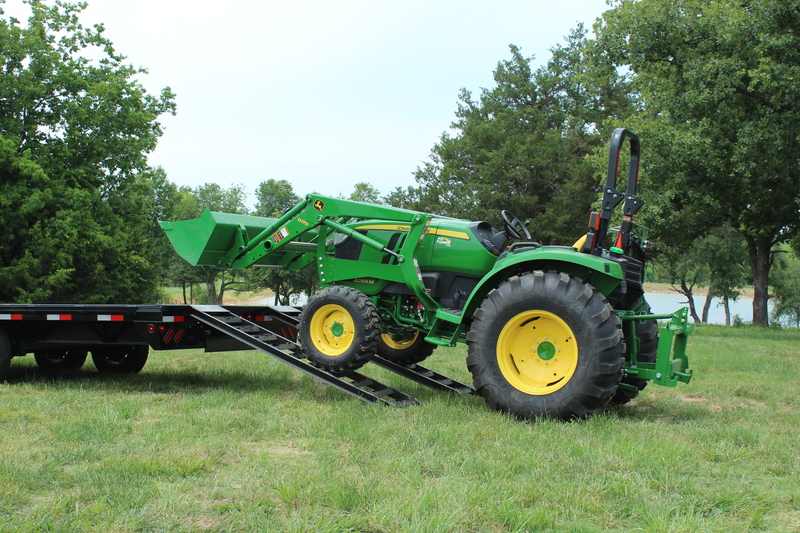 10" x 12lb I-Beam Frame
2 5/16" Adjustable Coupler
3" Structural Channel Crossmembers
4" Double Channel Deck Frame Runners
Rub Rail, Stake Pockets & Pipe Spools
Diamond Plate Fender Plates
Cambered Spring Axles
Multi-leaf Slipper Spring Suspension
E-Z Lube Hubs
2 Electric Brake Axles
8' Slide-in Ramps
2 - 10k Drop-Leg Jacks
Treated Pine 2x6 Floor
4 Standard 3" D-Rings
235/80R16 Radial Tires
Lifetime LED Lighting
All Lighting DOT Approved
Molded Sealed Harness with Resistors
7-Way Receiver Female Plug with Adapter
Powdura Powder Coat
*Weight is approximate base model. Optional features will change
Attention: Due to supply chain issues some standard features are subject to change without notice. If a feature is of particular importance for you, please verify with your dealer prior to purchase.

14-Ply 235/85 Tire Upgrade
5' Self Cleaning Dove
4' Rampage Ramps
Steel Flooring
Deck Over Neck
Additional D-Rings
Mud Flaps
Winch Plate
Drop-Leg Jack
Let's Roll
You won't find a better warranty for a better trailer anywhere else. We've got you covered. With the best in class trailer, best in class warranty, and free roadside assistance, you'll be ready to go in no time... let's roll.
Learn More