What Is A Deckover Trailer? All You Need to Know
May 5, 2023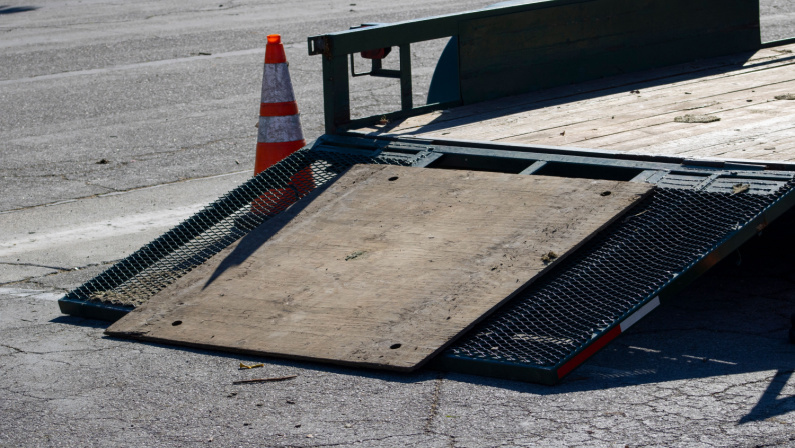 Do you need a trailer that can handle both heavy and delicate loads? If so, you may want to consider a deckover trailer.
Deckover trailers are versatile and can be used for a variety of purposes. In this blog post, we will discuss what a deckover trailer is, the different types available, and how to choose the right one for your needs.
What is a Deckover Trailer?
A deckover trailer is a type of trailer with an open-top cargo area that sits directly over the axle. It's usually mounted on a flatbed truck and can be used to transport a variety of materials, from heavy equipment to delicate items.

Why are Deckover Trailers Popular?
Deckover trailers are popular for many reasons. They're durable and can handle heavy loads, but they also have the flexibility to transport all kinds of items. They're also easy to maneuver, making them great for tight spaces. And because they don't require a lot of extra equipment or design features, they're often less expensive than other types of trailers.


How Does a Deckover Trailer Work?
In general, a deckover trailer works by lifting the cargo area up and onto the axle. This allows for better maneuverability and can also help protect your cargo from damage during transport. In addition, it's often easier to load and unload items with a deckover trailer because of its open-top design.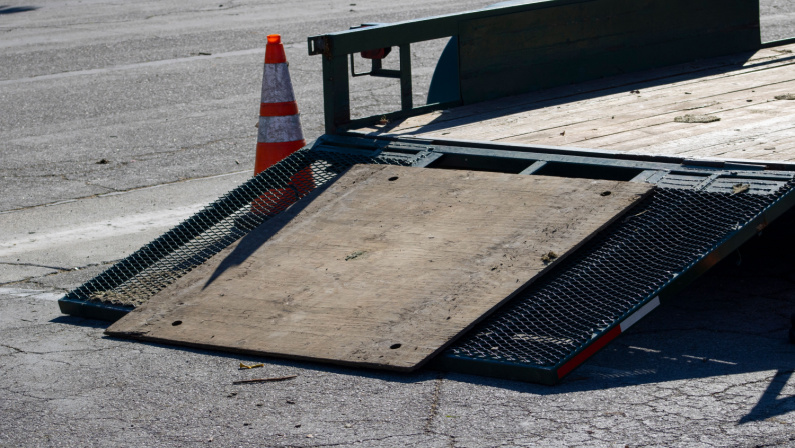 Types of Deckover Trailers
There are several different types of deckover trailers available for purchase. There are two main types: tilt and non-tilt.
Deckover tilt trailers allow you to angle the bed up or down and usually feature a winch system to help with loading and unloading. Non-tilt trailers have a flatbed that won't move, making them better for heavier loads.
The types of deckover trailers include:
Gooseneck Deckover Trailers
Gooseneck deckover trailers are popular for those who need to transport heavier loads. These trailers are mounted on the bed of a truck and have a gooseneck hitch that attaches to the truck's frame. This allows for better stability when transporting heavy items, such as construction materials or agricultural equipment.
Bumper Pull Deckover Trailers
Bumper pull deckover trailers are mounted on the back of a truck or SUV. They're similar to gooseneck models, but they have a bumper hitch instead of a gooseneck. This makes them easier to maneuver in tight spaces and gives you better visibility when driving.
Hydraulic Tilt Deckover Trailers
Hydraulic tilt deckover trailers are perfect for those who need to transport delicate items. These trailers have hydraulic cylinders that allow you to angle the bed up or down, depending on the type of cargo you're carrying. Through these, it is easier to load and unload items without having to worry about them shifting during transport.
Low-Profile Deckover Trailers
Low-profile deckover trailers are designed for those who need to transport taller items. These trailers have a flatbed that sits low to the ground and is often equipped with an adjustable tongue, allowing you to tow heavier loads with ease.


Benefits of a Deckover Trailer
If you're looking for a reliable and versatile trailer to help with your hauling needs, a deckover trailer is a great option. With their wide range of features and benefits, you can be sure that your cargo will arrive safely and securely. These are its advantages:


Better for hauling wider loads
Deckover trailers are great for hauling wide loads. Because they don't have a fixed bed, the cargo area can be adjusted to accommodate different sizes and shapes of items. They are ideal for transporting large or oddly-shaped objects that wouldn't fit in regular trailers.


Uses high-quality materials
When you invest in a deckover trailer, you're getting a quality product. Deckover trailers are built with high-grade steel and aluminum to ensure strength, durability, and longevity.


Equipped with a user-friendly design
Deckover equipment trailers have been designed for ease of use. They often come equipped with features like tie-down loops and adjustable tongues, making loading and unloading easier. Plus, they can be maneuvered in tight spaces with ease, giving you more control over your cargo.


Practical for loading and unloading
Deckover trailers are also great for loading and unloading. With their open-top design, you can easily access the cargo area to load and unload items with ease. You can also angle the bed up or down depending on your needs, making it easier to get heavier items in and out.


Recommended for moving complex loads
Deckover trailers are perfect for transporting complex loads. With their adjustable beds, you can arrange your cargo to better fit the trailer and minimize shifting during transport. Evidently, it is ideal for transporting fragile items or large and oddly-shaped items that wouldn't fit in traditional trailers.


How to Choose the Right Deckover Trailer
When choosing a deckover trailer, you'll need to consider several factors. With these tips, you'll be able to find the perfect deckover trailer for sale and get the job done with ease. Deckover trailers are a great way to transport both bulky and fragile products with ease, so make sure to invest in one today.


1. Identify your needs and preferences
When you are looking for a deckover trailer build, think about what kind of things you will use it to transport. If you have heavy equipment to move, then a non-tilt trailer is best. For carrying delicate items or large and oddly-shaped items, get one with an adjustable bed that can tilt up and down. Make sure the material used is strong and durable so it will last a long time.


2. Check the quality and durability of the trailer
When you are looking for a deckover equipment trailer, make sure to check that it is built well and will last a long time. Look at what materials were used like steel or aluminum and how strong the equipment on it is. This way you can be sure your trailer will carry hefty materials or delicate objects safely.


3. Choose the right size and weight capacity
When choosing a deckover trailer for sale, make sure it is the right size for what you need to transport. Check the weight capacity of the trailer because some can only carry lighter items and others can hold heavier ones. Make sure that your trailer is big enough to fit whatever you need to move.


4. Set a budget
Once you know what kind of trailer you need and the size, make sure to set a budget for it. Look at different brands and models in your price range so you can get the best value for your money. Make sure that whatever trailer model you choose fits all of your needs but also consider your budget when making the final decision.


5. Find the right dealer
To make sure that you get a quality trailer, it's important to find a reputable dealer or trailer manufacturer in Texas like Norstar Company. Make sure to research different dealers and read reviews of them so you can be confident in your purchase. If possible, look at the trailers in person to make sure you're happy with the quality before making your purchase.


Get Yourself a Deckover Trailer Today
A deckover trailer is a great way to move delicate items, heavy equipment and large or oddly-shaped items with ease. When choosing the right one for your needs, make sure you consider factors such as size, weight capacity, materials used and budget.
With these tips in mind, you can be confident that your next purchase of a deckover trailer will suit all of your requirements perfectly. Finding a reputable dealer, such as
Norstar Company
, will also ensure that you get quality products at an affordable price.
Build and quote
with us today!
Let's Roll
You won't find a better warranty for a better trailer anywhere else. We've got you covered. With the best in class trailer, best in class warranty, and free roadside assistance, you'll be ready to go in no time... let's roll.
Learn More